Clever characterization pays off in the long run. When the cultural icon of children's television show Howdy Doody — which enjoyed a 13 year run beginning in 1947 — enchanted kids, it introduced them to a cast of colorful characters. With Clarabell the clown, the show established a particular precedent that made it all the more powerful when it came to an end.
And right at the series finale, no less. Why did two words spoken by Clarabell have such an impact? What made these few syllables such an iconic way to end the children's show? Explaining what happened lies with looking at what hadn't happened.
"Who's the funniest clown we know?"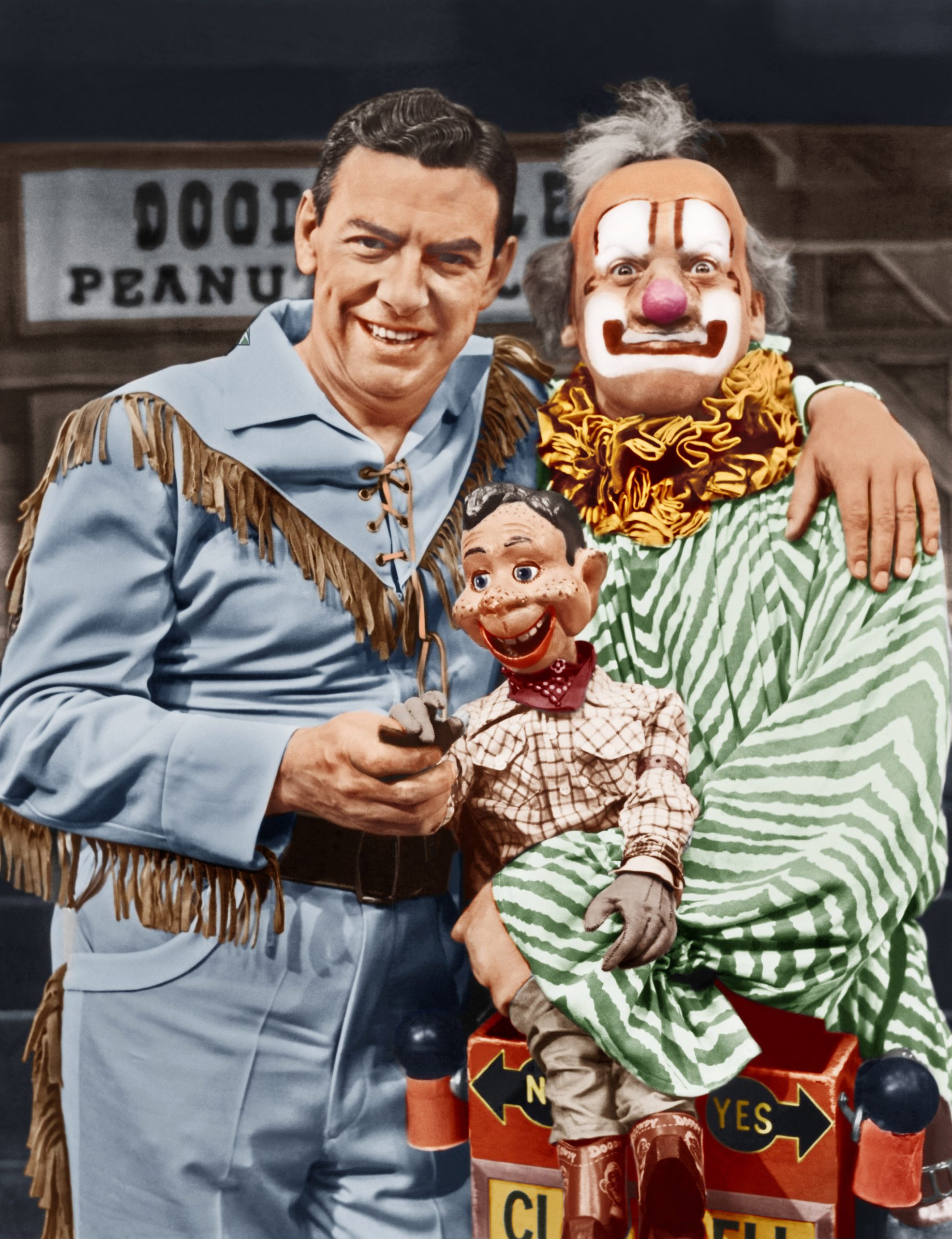 Clarabell the Clown was just one of the many fun characters from Howdy Doody. In total, three actors played him, though they did not have to memorize any spoken lines. That's because Clarabell famously only mimed to communicate. Bob Keeshan premiered the role before moving on to play Captain Kangaroo. Robert "Nick" Nicholson took over the role next, in addition to playing J. Cornelius Cobb. Finally, Lew Anderson took up the mantle as the clown in the striped getup wielding a seltzer spray bottle.
RELATED: The Top 5 Old-School Children's Television Shows
Not many people knew the face behind the clown at the time, because Clarabell was such a surprising mystery. He did not speak at any point throughout the show's history, offering a stark juxtaposition to chatterbox Howdy Doody himself. An episode of Happy Days even references this, where Richie gets a rare photo of his true face. But still, nobody had a voice to go with the clown. That changed in a momentous way right at the series' biggest moment.
Clarabell the Clown tells the kids goodbye
Several shows gripped the nation during this glorious era of television entertainment. A show's conclusion left a resonating impact; people speculated over popular cliffhangers and marveled at big reveals. Kids got that, too, when, on September 24, 1960, Howdy Doody came to an end. As the finale wrapped up, the clownish silent mime Clarabell turned to the audience and spoke.
"Goodbye, kids." Two words, spoken not by Howdy Doody or even Buffalo Bob, but by the enigmatic comedian Clarabell, left viewers stunned. Those ended up being the only two words ever spoken by the clown and this twist only worked so well because of the setup that went on from 1947 to 1960. The finale itself only gave one hint with it's episode title, which was "Clarabell's Big Surprise." In the end, Lew Anderson helped bring the character — and show — to a memorable end with three syllables across only two words. To understand, and maybe relive, the impact this had, look no further than the video below and listen to the children's reactions and read reactions in the comments. Finally, feel welcome to share your own memories of this moment!