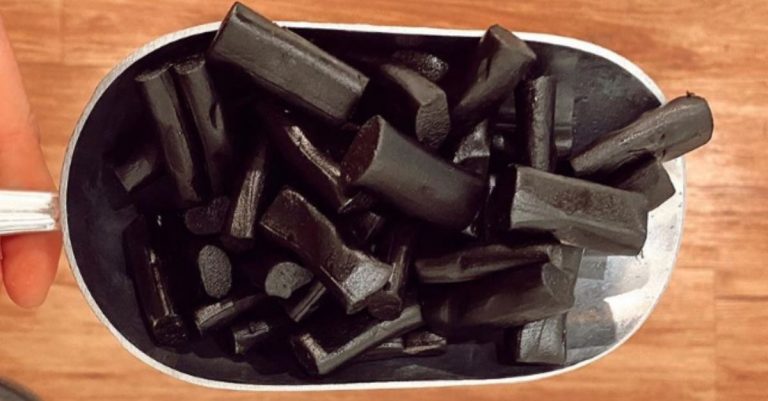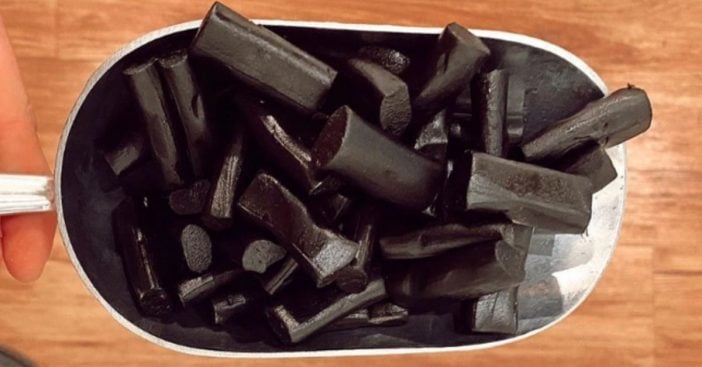 "Everything in moderation" can be a safe philosophy to live by. So safe, in fact, it could save a person's life. Unfortunately, there is such thing as "too much of a good thing." That includes black licorice, especially when consumed in high amounts on a daily basis.
Last year, an unnamed Massachusetts construction worker died from his favorite daily snack. Briefly, medical practitioners brought him back from the brink. However, the damage proved too great and he passed a day after responders rushed to revive him.
Black licorice: a deadly treat
Last year, a man indulged in a delectable treat: licorice. At first, he consumed a red version flavored like fruits. However, he soon switched to black licorice twists. On days he worked construction in Massachusetts, he consumed a bag and a half a day. Finally, while eating at a fast food restaurant, he collapsed.
RELATED: Black Licorice: Are You A Lover Or Hater?
Emergency medical responders arrived and did CPR. For a brief period, the construction worker appeared to make it out of this health scare. However, the next day, he passed away. Doctors looked into what happened and found that his heart had stopped. Dangerously low potassium levels caused an irregular heart rhythm. Many conditions the man exhibited trace right back to black licorice.
The science behind it, everywhere it exists
https://www.instagram.com/p/Byu8rHilbXr/?utm_source=ig_web_copy_link
Cardiologist Dr. Neel Butala outlined the case in the New England Journal of Medicine. Using medical knowledge and experience at Massachusetts General Hospital, Dr. Butala explained, "Even a small amount of licorice you eat can increase your blood pressure a little bit." That's because black licorice – and other foods with licorice root extract – contains glycyrrhizic acid. This ingredient severely depletes the consumer's potassium and electrolyte levels. These electrically-charged minerals maintain water balance in the body. Potassium plays a similar role with fluid balance but also plays a vital role in nerve signals and muscle contractions. These responsibilities make potassium one of the most important minerals in the body. Indeed, a person might experience immediate effects from low potassium when they stretch their leg and get an intense cramp; the sodium-potassium pump is thrown off, caused by too little hydration or low potassium specifically.
The Food and Drug Administration has a warning about black licorice. Two ounces a day for two weeks can throw off a person's natural healthy heart rhythm. A brief search for black licorice immediately turns up black licorice Twizzlers, a bag containing 16 ounces. Though the brand isn't specified, the Massachusetts man ate a bag and a half a day for a total of at least 24 ounces each day, potentially. But, warns Dr. Robert Eckel, this food's presence can be found in other substances less blatant than licorice twists. Dr. Eckel is a cardiologist at the University of Colorado and used to be president of the American Heart Association. "It's more than licorice sticks," he added. "It could be jelly beans, licorice teas, a lot of things over the counter. Even some beers, like Belgian beers, have this compound in it."
https://www.instagram.com/p/CEGuEhSDcF0/?utm_source=ig_web_copy_link
Naturally, events such as these can cause concern among those who use a certain product. The Hershey Company, responsible for Twizzlers licorice twists, issued a statement through spokesman Jeff Beckman. His email stated that "all of our products are safe to eat and formulated in full compliance with FDA regulations," adding that any and all foods "should be enjoyed in moderation."