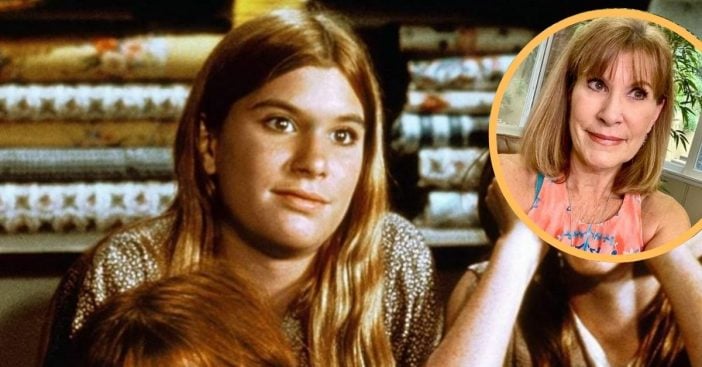 Acting at an early age inevitably shapes a child's future for years to come. Such was the case for Judy Norton, now Norton-Taylor, known as Mary Ellen Walton in the beloved show The Waltons. There, she became associated with the third Walton child.
Though Mary Ellen was the oldest among the daughters, she was thirteen when the series started. Throughout the course of the show, Mary Ellen's ambitions evolved from fantastical as a movie star to realistic and grounded with medicine. Judy Norton-Taylor went through an evolution as well through her life and career. Born on January 29, 1958, her home in Santa Monica, California put her in the middle of Hollywood life. By the time she joined The Waltons, also age 13, she also began practicing Scientology.
Becoming a household name, though with conditions
View this post on Instagram
As early as 1971, Judy Norton became a household name. Like many of her co-stars on The Waltons, she appeared in The Homecoming – A Christmas Story, which would eventually launch into the show The Waltons. This role carried her through other Walton-related specials, including A Wedding on Walton's Mountain and Mother's Day on Walton's Mountain.
RELATED: 'The Waltons' Cast Then And Now 2020
Though her name lasted, her acting career was an on-and-off affair. She did not appear on TV to the extent she did with The Waltons after the show ended. But when it did, she emerged still viewed as the youthful, innocent Walton daughter. Wanting to show people she was, in fact, an adult, Judy Norton posed nude for Playboy's August 1985 issue.
What happened to Judy Norton?
View this post on Instagram
Norton went through a few marriages before she found the proverbial One. That ended up being Robert Graves. Before Graves, she'd married and divorced from Douglas Taylor, Lynn Hughes, and Randy Apostle, with whom they had a child named Devin. Even with this family life, Norton landed some additional film credits, especially in the 2010s. Her latest film appearances include Broken: A Musical (2015), The Sparrows: Nesting (2016), and Finding Harmony (2017).
View this post on Instagram
These days, Judy Norton-Taylor primarily keeps her fans updated through her Instagram page. However, as of July 29, that base expanded to include a YouTube channel, the banner for which she promoted on her Instagram. There, she offers longer videos than typical of Instagram that explore The Waltons with an exclusive look behind-the-scenes.