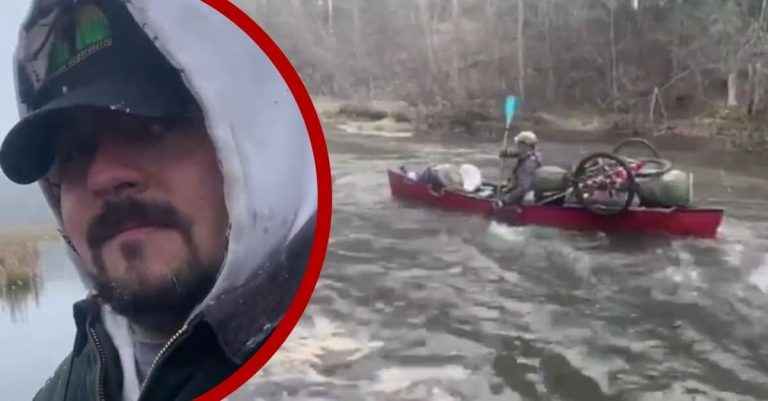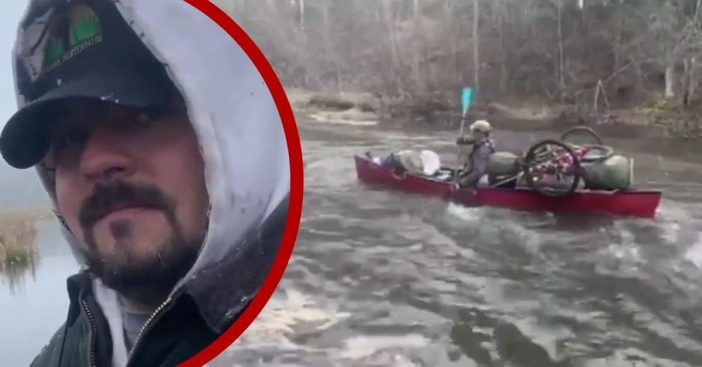 Nate Denofre is a double amputee who proved anything is possible. Physical conditions don't limit a person. Determination decides what gets done. He exhibited that after canoeing along the entire Mississippi River. At the end of the day, he did it all for disabled veterans.
He and his cohorts had to change their plans as they went. Weather added more hurdles than anything else. But he managed the trek "from source to sea" to accomplish a mission and share an important message.
A double amputee wants to prove an important point for everyone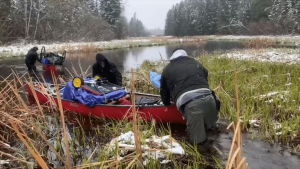 Nate Denofre teamed up with his wife Christa and dog Marcie for a one-of-a-kind trek. He is the founder of Courage Incorporated. The non-profit helps disabled veterans enjoy outdoor activities. Overall, Denofre's trip had one goal: raise funds for disabled veterans.
RELATED: Disabled Veteran Meets The Woman Who Helped Train His Service Dog
He also set off to spread an important message. "What one person can do, another can do," said the canoer. This challenge, to travel "from source to sea," is called Paddling to Persevere. Money raised from this initiative allows the non-profit to take veterans to Michigan's Upper Peninsula and northeastern Wisconsin.
Above all, teamwork helps everyone win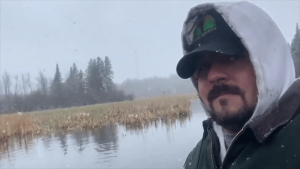 Double amputee Denofre worked with disabled combat veteran Don Jokinen for half the journey. Teamwork helped make this possible. They faced short-term surprises like a snowstorm. Also, they had to contend with the coronavirus pandemic. That alone threatened two years of planning. However, he persisted, stating, "Plans change with the weather. We have to adapt. … We said we're bringing that flag to the Gulf, and that's damn well what we're going to do."
Amniotic band syndrome left Denofre without legs below his knees. Regardless, he got involved in sports with great enthusiasm. He participated in wrestling and football. "I've always loved the woods and waters," he admitted. "I've spent weeks in the waters on my own time, just for leisure." This stands in stark contrast to the effects his body feels from surgical work. He thought his next trip might be "Nate's Last Stand." But Jokinen joined in with words of inspiration. Denofre explained, "He said if I'm an amputee and I can do it, there's no reason he can't get out and go to the park with his kids and so forth, and that really struck me."