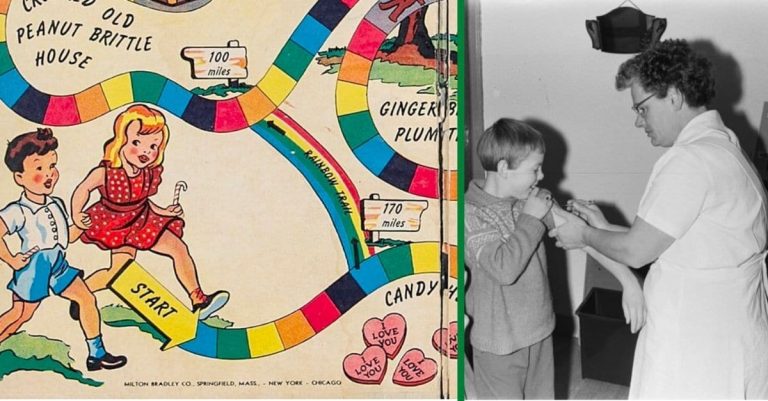 Different games require different levels of involvement. This remains true for just about any fun way to pass the time. When players have limited space, simple is ideal. With no strategy required, Candy Land provides an easy way to have fun. And, in fact, it was made to do just that for those who needed fun the most: patients in the polio ward.
Fans can thank Eleanor Abbott for her compassion and creativity. Kids remained cooped up either at home to avoid the disease or stuck in a ward to get treated. In the latter case, they needed fun stimulation with limited resources. That's where Candy Land came into play.
Escape to Candy Land for fun
As a school teacher in a polio ward, Eleanor Abbott knew the importance of activity for young minds. However, she also knew how debilitating the polio epidemic was. She found herself recovering from it in a ward in San Diego, California. During its brief but potent reign of terror, polio caused massive levels of fear throughout the country. Mostly children became afflicted with the paralyzing disease but it inspired worry in everyone, especially because of its lasting effects.
RELATED: Some Of Your Favorite Toys Were All Made By Wham-O
While recovering, Abbott put together a sort of rough sketch for her game to pass the time in a way that put no strain on players. In fact, the winner is determined as soon as the cards get shuffled. Only such as Abbott could produce a work such as this, as she pulled from her experiences as a teacher and from what she observed in the ward.
As opposite as it gets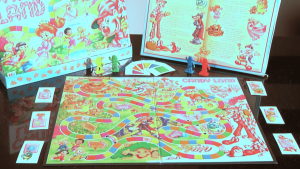 The Atlantic notes that Abbot aimed to create the ultimate form of "escapist entertainment." The kids she saw in the polio ward voiced simple desires: escape completely from the sterile, troubling hospital environment and just pursue pure fun and delight. Abbott produced this for them and then showed one to Milton Bradley drawn humbly on butcher paper.
Mel Taft, the Milton Bradley executive who met Abbott, talks of a woman as sweet as the game she invented. "Eleanor was just as sweet as could be," he recalled. They crossed paths because those children Abbott helped with her game encouraged her to dream bigger with it. That ended up beneficial for literally everyone because Candy Land became Milton Bradley's new top game. This historic game not only unseated Uncle Wiggily, but also became one of the first subjects of internet domain disputes. In this regard, Candy Land was shaped by its time and helped shape those years and many to follow.