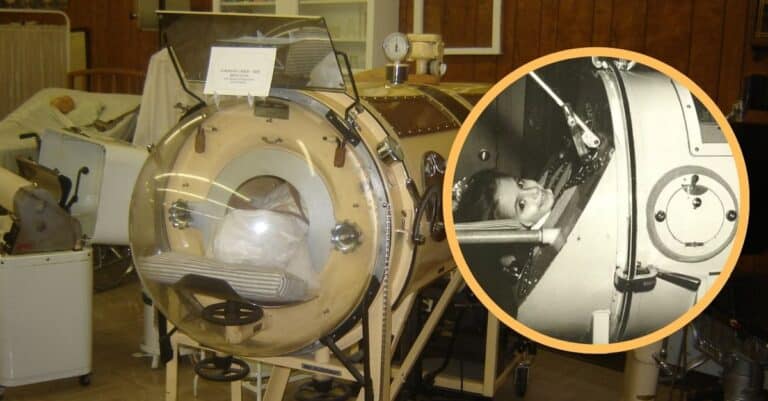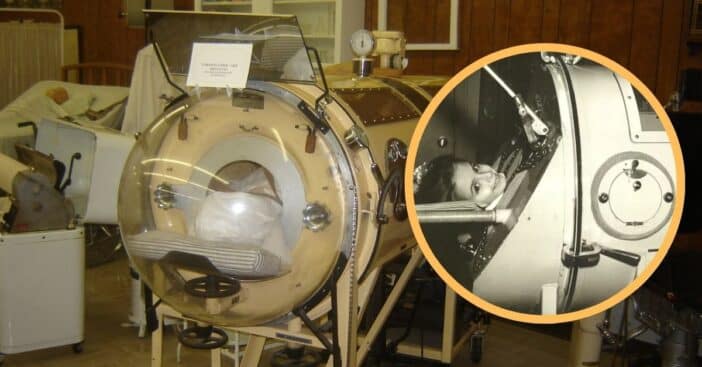 Starting in 1916, polio hung dangerous in the summer air, gaining particular traction in the 1940s and '50s. It was in the latter decade that five-year-old Martha Lillard contracted the disease. Today, she continues living as one of the few remaining people relying on an iron lung to breathe.
A vaccine enjoyed mainstream access starting in 1955, and by 1979, the epidemic came to an end in America. Before being conquered, it infected over 42,000 individuals and killed two thousand. Those who survived ended up paralyzed. Most victims were children like Martha.
Martha Lillard is a clear case study of polio's impacts on patients
The iron lung is something of the past, but meet Martha Lillard, one of the last people to use it to help her breath. https://t.co/zCakjGmVsb#history #polio #ironlung pic.twitter.com/tnjITsP9gx

— MEDRelief Staffing (@MEDReliefS) November 1, 2021
Martha Lillard celebrated her fifth birthday on June 8, 1953 at an Oklahoma amusement park, complete with a party and the usual excited festivities. Just over a week later, however, she began experiencing neck pain and a sore throat. At the hospital, she was diagnosed with polio. As a viral disease, one of the dangerous attributes of polio is its ability to enter the central nervous system, where it attacks motor cell neurons. These specialized cells are responsible for controlling the muscles used in swallowing, breathing, leg and arm movement, and circulation. Before destroying a motor cell neuron, the virus uses the cell's replication process to make copies of itself, multiplying the virus exponentially.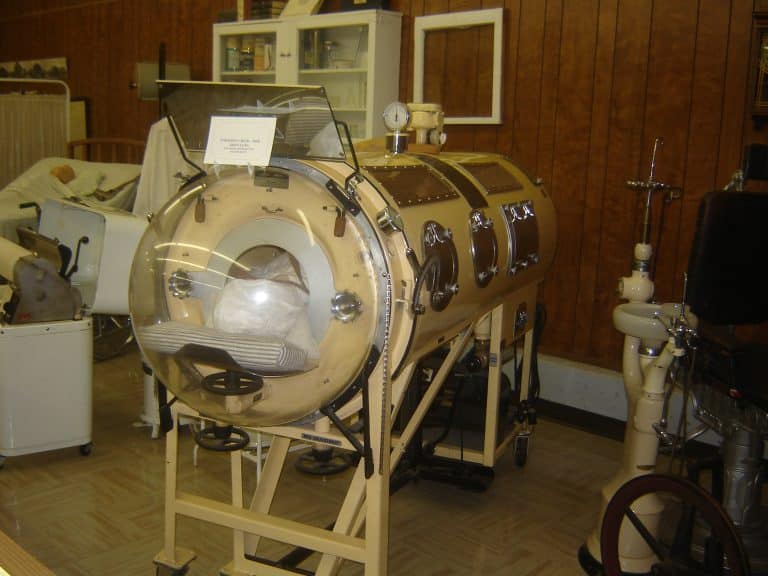 RELATED: Alan Alda Talks About His Experience Having Polio As A Kid
Lillard faced a similar threat once she contracted the virus, which indeed left her too weakened to move the muscles involved in basic and essential functions such as breathing. Just the act of respiration alone requires three whole groups of muscles alone: diaphragm, abdominal, and rib cage muscles. Instead of performing these innate functions, Lillard required a giant metal tank, the "iron lung" ventilator to breathe. And that has remained the case ever since.
"I've tried all the forms of ventilation," Lillard shared, "and the iron lung is the most efficient and the best and the most comfortable way." On the one hand, mild cases can occur without a patient even knowing they are infected. Throughout the '40s, however, polio left 35,000 Americans disabled on an annual basis. Still, among these cases, many individuals weaned themselves off of relying on the iron lung completely or could use a different ventilator. Not so for Lillard.
Still living with the effects decades after the vaccine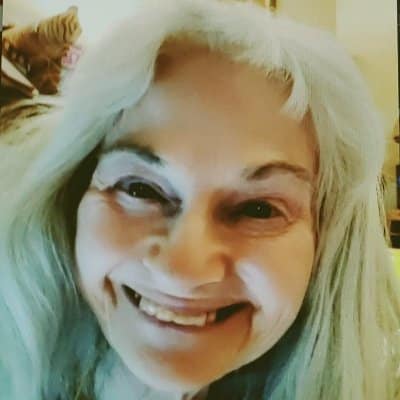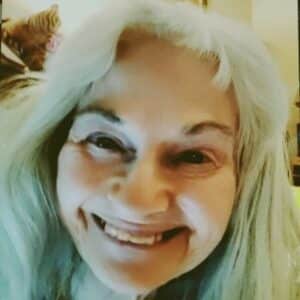 The theory behind an iron lung dates back to 1670 and the first practical application of this idea came in 1832, and newer models followed in the years since. Today, with polio gone, the iron lung is considered obsolete, and that presented a unique problem for Lillard; her original ventilator needed replacing in the '90s, and she needed to turn to medical facilities or museums for a replacement. Both either disposed of the outdated equipment or held onto the timepiece guardedly. At last, she bought a Philips Resperonics model from a man in Utah, and it's been with her ever since.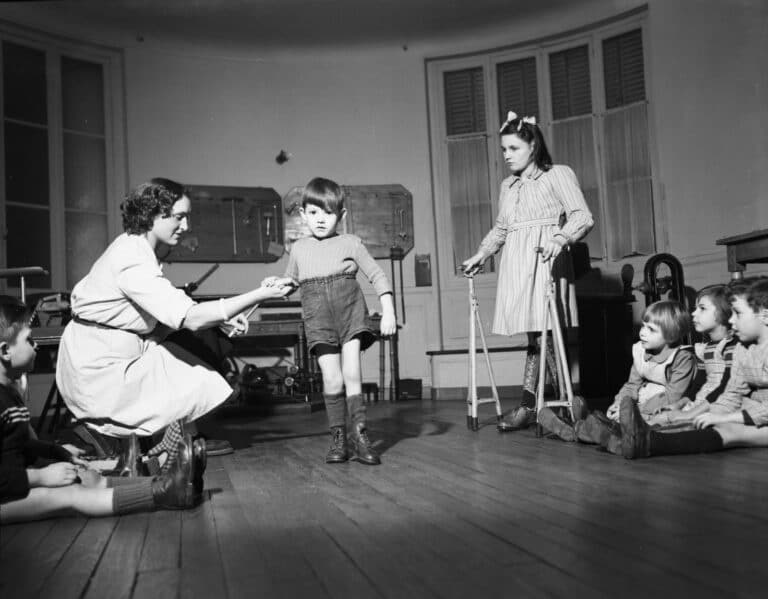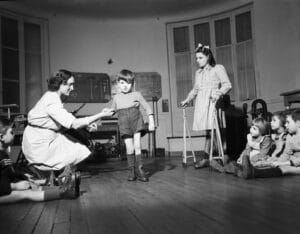 The problems don't end there, however. The user is essentially mostly enclosed in an iron tube and that relies on energy to allow escape. So, when an ice storm knocked out the power, it was like "being buried alive almost" she described the "so scary" chilling experience. When she contacted emergency services, they didn't quite know what this "iron lung" thing she was talking about was, but they were able to save her. Though the tank itself is serving her well, the collars require frequent upkeep because "when they start deteriorating, it gets harder and harder to breathe as they leak more."
Contracting such a severe case of polio left Martha Lillard with effects that stayed with her through childhood and to today; it was a lonely life, filled both with artistic pursuits and plenty of longing, and fears no one else could quite understand. While others bemoan the start of a new work week, Lillard had to work extra hard to maintain a steady job and today says, "That's the most scary thing in my life right now — is not finding anybody that can make those collars."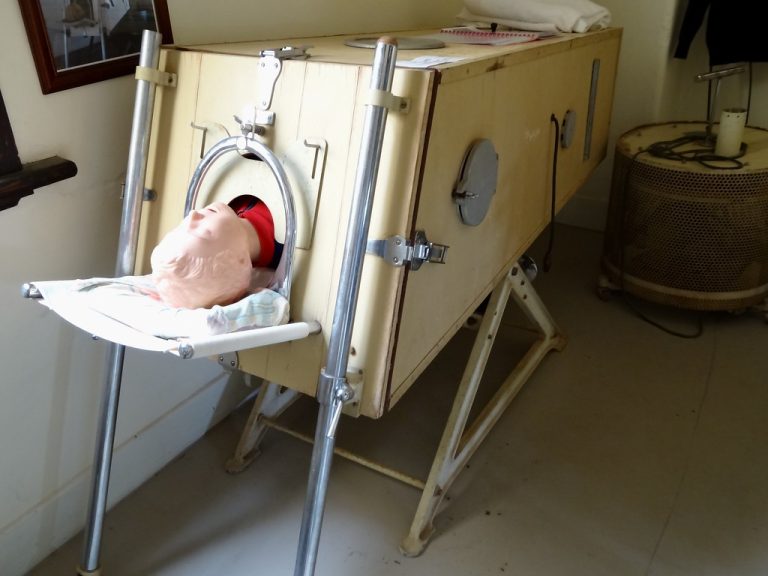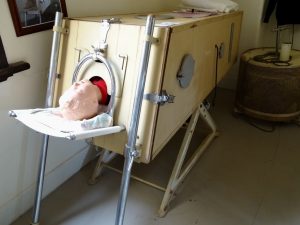 RELATED: Candy Land Gave Paralyzed Children the Ability to Move In 1950s Polio Wards