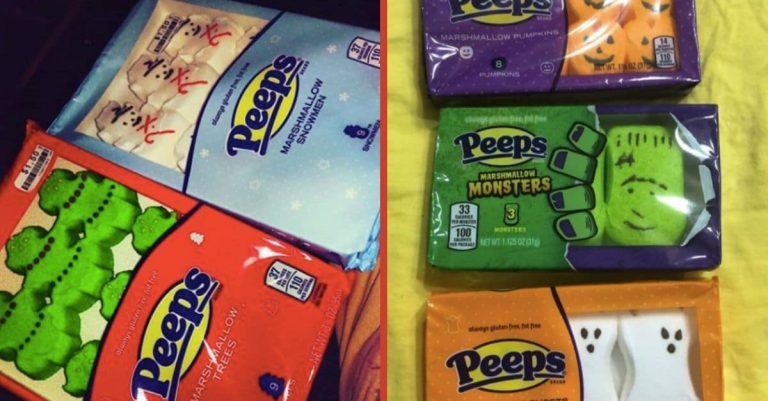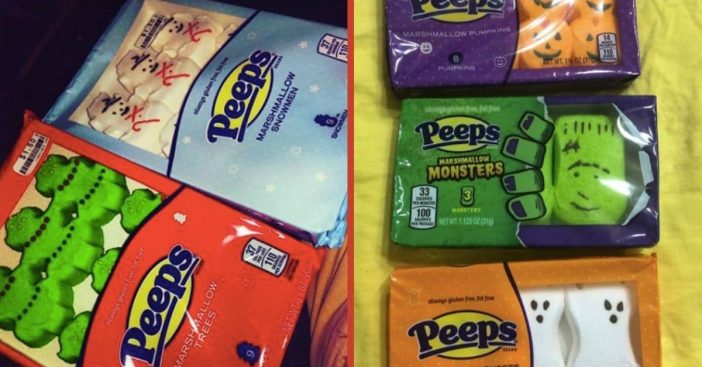 Holiday-themed Peeps will not be available this year for Halloween or Christmas.
Production of the candies was halted back in April due to the pandemic. 
As a result, Peeps may not show up back on store shelves until sometime in 2021.
Just Born Quality Confections, the company that produces Peeps, has confirmed that there will be no holiday-themed Peeps this year for Halloween or Christmas. While Peeps are usually known as sweet treats for Easter, many would be pleasantly surprised to learn about their other holiday-themed Peeps.
The Halloween Peeps usually take on the shapes of pumpkins, ghosts, and monsters. Reports say that these Peeps will likely not make a return to store shelves until late 2021. The company also plans on skipping out on Valentine's Day in February 2021.
There will be no Peeps for Halloween or Christmas this year due to the pandemic
View this post on Instagram
Back in April during the height of the pandemic, the company temporarily suspended the production of its candy brands. The suspension was in place to protect the health and safety of their employees. After making changes to its production in May, they reopened with limited production.
RELATED: Payless ShoeSource Is Back With A New Look And Name
"This situation resulted in us having to make the difficult decision to forego production of our seasonal candies for Halloween, Christmas and Valentine's Day in order to focus on meeting the expected overwhelming demand for Peeps for next Easter season, as well as our everyday candies," the company says in a statement.
View this post on Instagram
Prior to the pandemic, approximately 5.5 million Peeps were produced every day, which equates to about 2 billion a year. Other candy companies have also halted production as a result of the pandemic such as Hot Tamales and Mike and Ike fruit candies.