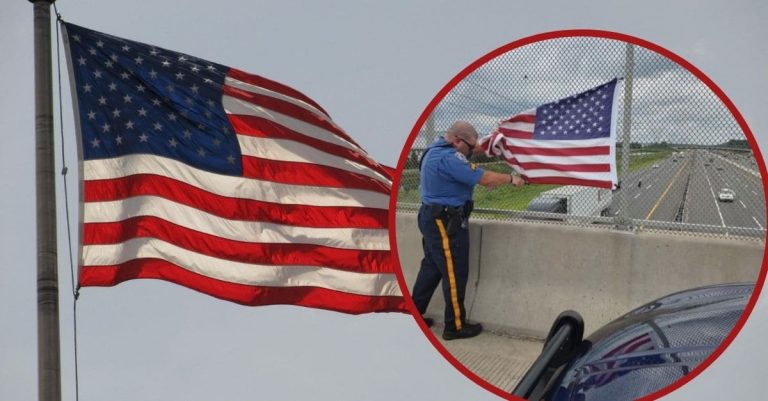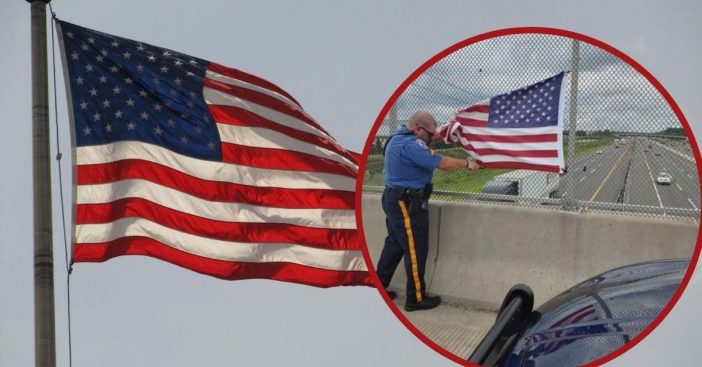 The NJ Turnpike Authority has removed the American flags from bridges. They have been flying there since the 9/11 terror attacks. A protest takes place subsequently over the removal of the flags. Robbinsville Township PBA is planning to host a 'replace the flags' event at 12 noon on September 11, 2020.
The flags get a replacement with a sign. It reads, "Placement of signage or items of any nature on this structure is strictly prohibited." They cite the flying flags as a "distraction."
NJ Turnpike Authority removes American Flags from bridges, here is their statement
The NJ Turnpike Authority did release an additional statement on the matter. "The New Jersey Turnpike Authority appreciates and applauds patriotism. We try to express patriotism ourselves every day by maintaining dozens of American flags at properties in our right of way — office buildings, toll plazas, service areas, maintenance facilities, State Police buildings, warehouses. Those flags are treated with the utmost respect by Turnpike Authority personnel…"
RELATED: FedEx Driver Stops On His Route To Pick Up And Fold American Flag
Their statement continues…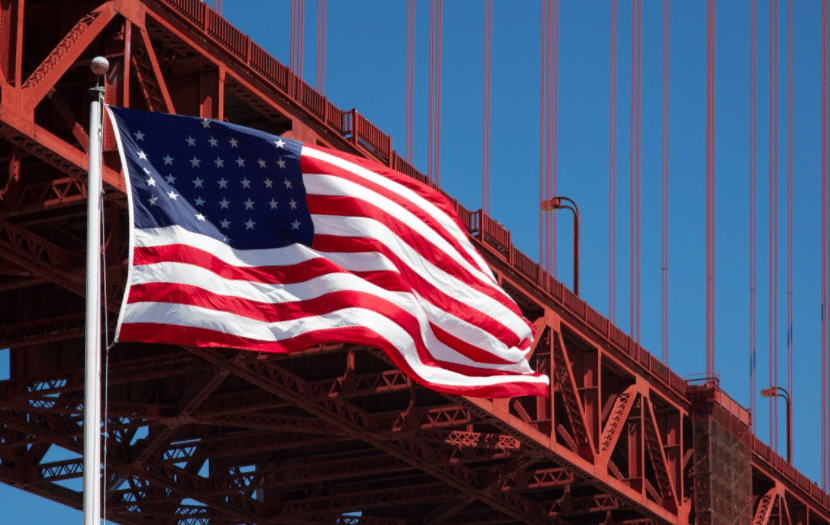 They continue: "The long-standing policy of the New Jersey Turnpike Authority has been to prohibit the display of any flags, signs, or banners by private parties on Turnpike Authority property. While we appreciate the desire of some New Jersey residents to express their patriotism in these turbulent times by displaying flags on Turnpike and Parkway overpasses, Turnpike Authority regulations do not allow it, and for good reason. The Turnpike and Parkway run through more than 100 municipalities and include more than 1,100 bridges and other structures."
"The NJTA cannot adequately monitor flags mounted by private citizens to make sure they are safely and securely hung, properly displayed, and respectfully maintained. While we hope that everyone who wants to display the American flag finds a suitable location to do so, we believe that limiting the flags displayed on Turnpike Authority property to ones hung and maintained by Turnpike Authority staff is the best way to assure that all flags in the Turnpike and Parkway right of way are treated with the respect they deserve."
People are not happy with this decision and fight to bring back the flags
Michael Slininger, president of Robbinsville P.B.A. Local #344, hopes to get those flags flying again ASAP. "We cannot understand why the N.J.T.P.A. has suddenly decided to abandon a tradition of patriotism and respect for our veterans. It is not known what happened to the brand new flags that we put up, but we truly hope they were respectfully disposed of, if not displayed elsewhere," he says.
In conclusion, he said, "We hope this matter is resolved soon, and we will continue to fly the American flag proudly."