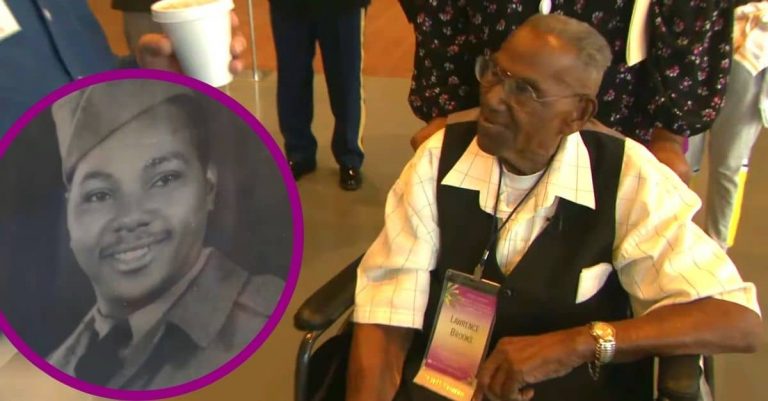 Lawrence Brooks served in a historic unit of the U.S. Army during the turbulence of World War II. On September 12, he celebrates his birthday. This isn't any ordinary birthday, however exceptional those may be. This year, he turns 111, and remains the oldest living U.S. WWII veteran.
Those wishing to honor this former soldier and continual hero can do so. In fact, people are encouraged to send cards wishing him a happy birthday. The local World War II museum often throws parties to honor Brooks, but the pandemic makes this year different. To help keep the festivities going, the museum invites people to send cards.
Lawrence Brooks celebrates over a hundred remarkable years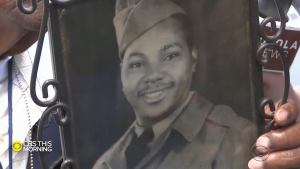 Born on 12, 1909, Lawrence Brooks had an uphill battle of it when he enlisted in the military. There, he was part of the predominantly African American 91st Engineer Battalion. The battalion was stationed in first New Guinea and then the Philippines.
RELATED: U.S. Veteran Reunites With French Woman He Met During WWII
Brooks had to work under conditions that would have understandably drawn others away from the station. Three white officers had him essentially keeping after their chores, including shoe shining and laundry. Not all of his work involved the wills of others. Indeed, Brooks possessed such a keen ear that, situated in a foxhole, he could tell when approaching airplanes belonged to fellow Americans or to Japan.
Help a historic hero celebrate his 111th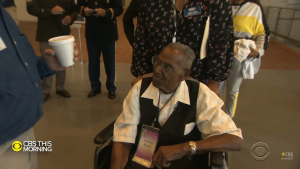 2020 marked 75 years since the end of World War II. Though approximately 300,000 American veterans remain alive to educate the next generation, according to National Geographic, their numbers unfortunately dwindle with time. And Lawrence Brooks represents a major feat on a personal, national, and historic level. Typically, New Orleans-based National World War II Museum throws a party for Brooks, believed to be the oldest living American World War II veteran. For the past five years, that meant dancing, cupcakes, and a performance by the Victory Belles witnessed by family, friends, and military comrades.
Because of the pandemic, though, the museum invites everyone to send cards. Festivities will go on – digitally. Amber Mitchell, Assistant Director of Public Engagement, explained, "We just thought there has to be some way that we can still celebrate him in a way that is safe but also gets more people involved. If we aren't able to gather in ways that we're used to, we can always invent new ways to connect or rediscover old ways, like you would with a birthday card."
Those interested can send a card to the address below:
The National WWII Museum
c/o Happy 111th Mr. Brooks!
945 Magazine Street
New Orleans, LA 70130
"I mean, who doesn't want to write a card to a person who's 111 years old?" Mitchel wondered in encouragement. Cards, gifts, and flowers already started converging on the museum for Lawrence. On his birthday, a small number of staff members will present them to him while wearing masks and exercising social distancing.