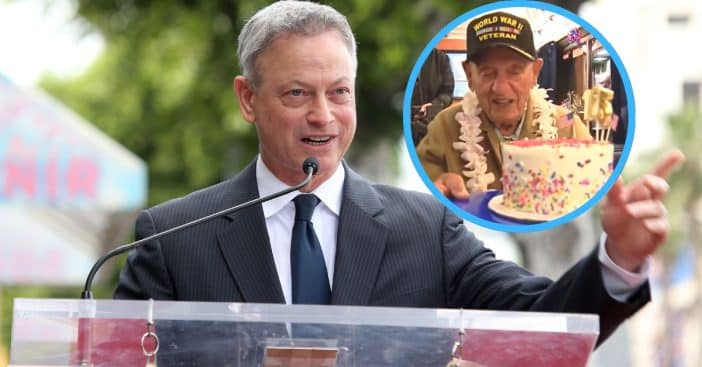 The Gary Sinise Foundation began helping veterans back in 2011. To this day, it is still finding new ways to advocate for and support vets. Recently, Gary Sinise, 67, connected with America's oldest-living Pearl Harbor survivor, U.S. Army PFC Joseph Eskenazi, to help him visit the National WWII Museum.
Eskenazi just celebrated his 105th birthday on Monday, January 30. Arranging a trip like this involved "thousands and thousands of donors" and a partnership with the National WWII Museum, which is dedicated to capturing "the Epic & Global Scale of the War That Changed the World," according to its site. Learn more about this special occasion here.
Happy birthday to Joseph Eskenazi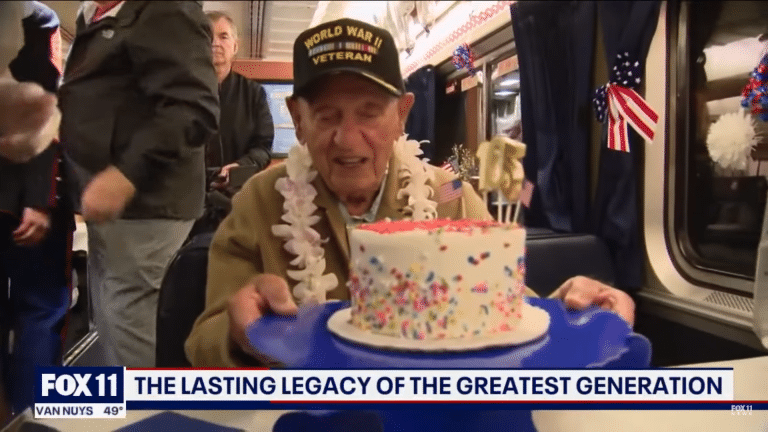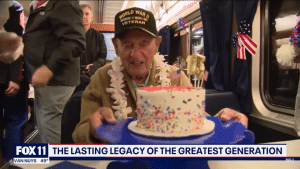 Eskenazi was born on January 30, 1918, in New York City. These days, he calls Redondo Beach, California home. In fact, it's had that title for seven decades now. On the Sunday before his birthday, Eskenazi was joined by his family to celebrate the big day. Thanks to Sinise, he was also able to make the trip out to the New Orleans-based historical museum for a particularly special birthday.
Across its history, the Gary Sinise Foundation has raised over $300 million for veterans, wounded soldiers, and their families. This, along with Sinise's connection to the museum, made him uniquely qualified to give Eskenazi the trip of a lifetime.
"I've had a long relationship with [the museum] going back to when Tom Hanks invited me to do the voice of Ernie Pyle in the movie that plays at the museum," explained Sinise.
Gary Sinise and Joseph Eskenazi continue to push the envelope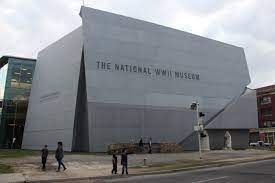 The ways the Gary Sinise Foundation helped veterans are greatly varied. For example, it oversaw the construction of over 80 adapted houses that accommodate the needs of wounded veterans. It's also served nearly a million meals to soldiers. In addition to the Snowball Express, the foundation has also provided hundreds of support concerts. To give Eskenazi this special birthday, Sinise reached out and collaborated with Amtrak to get him from California to Louisiana.
Pearl Harbor survivor + WWII veteran, Joseph Eskenazi celebrates his 105 birthday this month. Eskenazi was born Jan 30, 1918 in NY to a Sephardic Jewish family. He enlisted in the US Army several months before Pearl Harbor was attacked and the oldest living veteran to survive.🧵 pic.twitter.com/K2nZsSTvX1

— Humans of Judaism (@HumansOfJudaism) January 16, 2023
As for Eskenazi, he has some helpful tips of his own to share that may benefit others. Part of the secret to such a long life: letting it all roll right off his shoulders. "I don't let anything bother me too much," he explained. "Just like a bird, they get wet, and they just shake it off." He also maintains an active lifestyle to this day and credits his sweetheart Victoria for all her support. The two were married for a whopping 74 years before she passed.
Already at 105, Eskenazi now hopes to reach 120. Now, there's a story that continues to inspire.