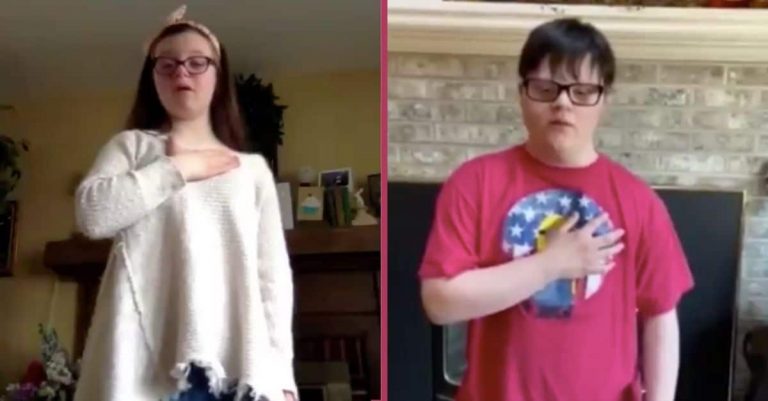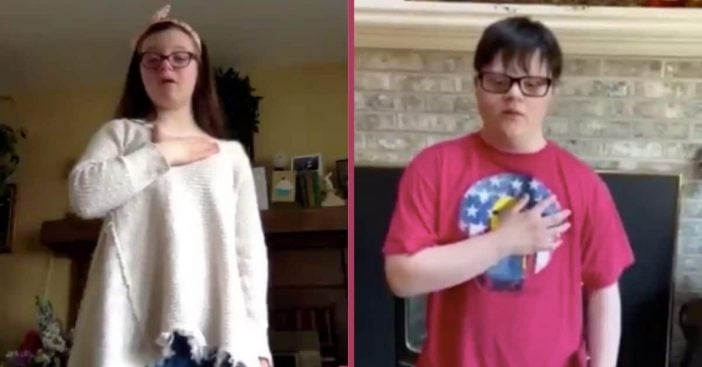 School of the Holy Childhood is just one of the schools across the U.S. taking part in virtual learning. They still start every single day with the Pledge of Allegiance. Holy Childhood is a non-profit agency for children and adults with intellectual and developmental disabilities. Holy Childhood President and CEO Donna Dedee talks about still implementing the Pledge of Allegiance in the online classes.
"The daily Pledge of Allegiance here at Holy Childhood, or at least on social media right now, gives us a little slice of normalcy during these really trying times," she says. "Always they end with 'have a nice day,' which is terrific to hear because it gets off on the right foot for the day, and so to hear that continuing every day is wonderful and gives us a sense of hope that we may be together apart. We know in time, hopefully soon, we will be together in person again and that will be wonderful."
Pledge of Allegiance in schools through the years
Good morning from Holy Childhood! ☀️ A student recites the Pledge of Allegiance every morning @HolyChildhood FB page. What a great start to the day to keep the routine and tradition going for students and staff. 🇺🇸 @SPECNewsROC pic.twitter.com/9jwAMBATFJ

— Wendy Mills (@WendyMillsTV) May 13, 2020
In a video shared by the school to social media, it shows a montage of their students with their hand across their heart, reciting the pledge. Back in the day, the Pledge of Allegiance used to be something that most, if not all schools, used to start off the day. As time has gone on, many schools have removed the Pledge of Allegiance from their mornings. According to CNN, it's completely legal to remove the pledge from schools.
RELATED: From The 1800s To Today, Here's How The Pledge Of Allegiance Has Changed
In 1943, the Supreme Court ruled in the case of West Virginia State Board of Education v. Barnette. This ruled that students couldn't be forced to salute the flag. Doing so would ultimately violate their First Amendment rights. "If there is any fixed star in our constitutional constellation, it is that no official, high or petty, can prescribe what shall be orthodox in politics, nationalism, religion, or other matters of opinion, or force citizens to confess by word or act their faith therein," writes Justice Robert Jackson in the majority opinion. "If there are any circumstances which permit an exception, they do not now occur to us."