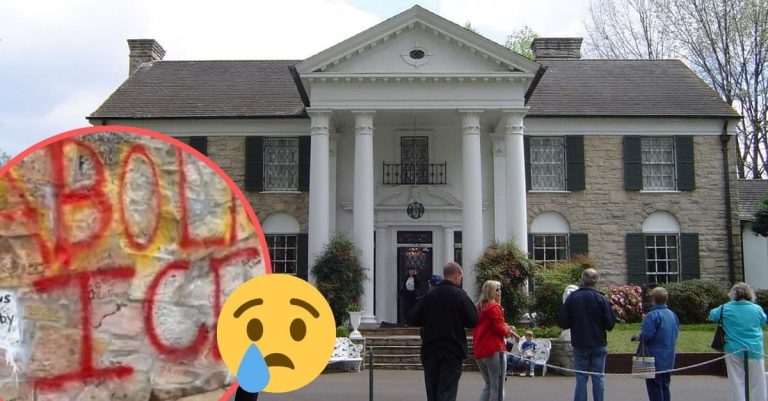 Graceland, the former home of Elvis Presley, has been vandalized. 
It was reportedly vandalized with Black Lives Matter graffiti. 
Another Tennessee landmark was also hit with vandalism. 
News reports show that Graceland, the former Tennessee home of Elvis Presley, has been vandalized. It was vandalized sometime between Monday evening and Tuesday morning. The front walls surrounding the property were reportedly full of graffiti that said, "Defund MPD" and "BLM."
They also wrote "#DefundThePolice" and "Abolish ICE" on the sidewalk and stone wall around Graceland. Graceland was not the only place in Tennessee that was vandalized recently. Levitt Shell, an open-air concert amphitheater in Memphis was also vandalized. Elvis had performed there back in the day.
Graceland vandalized overnight
The police are still investigating the vandalism and hoping to catch those responsible. Workers were already cleaning up Graceland and the amphitheater, hoping to restore it to pristine conditions. While the management at Graceland could not be contacted, an employee at Levitt Shell shared her thoughts.
RELATED: Elvis Presley's Graceland Set To Reopen On Thursday With Restrictions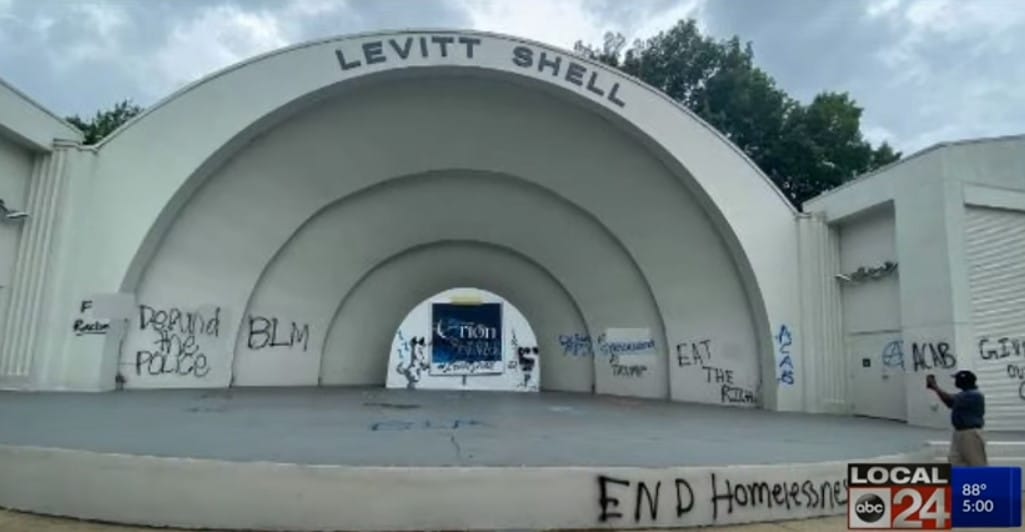 Levitt Shell Executive Director Natalie Wilson offered a statement. She said, "We want to be part of the conversation that helps heal our city. We want to see change happen. But how do we talk together, how do we ensure that the messages we provide are productive? This isn't productive. People are trying to speak, and I get that, but we've got to come up with a better way."
In conclusion, watch more on the developing story below: