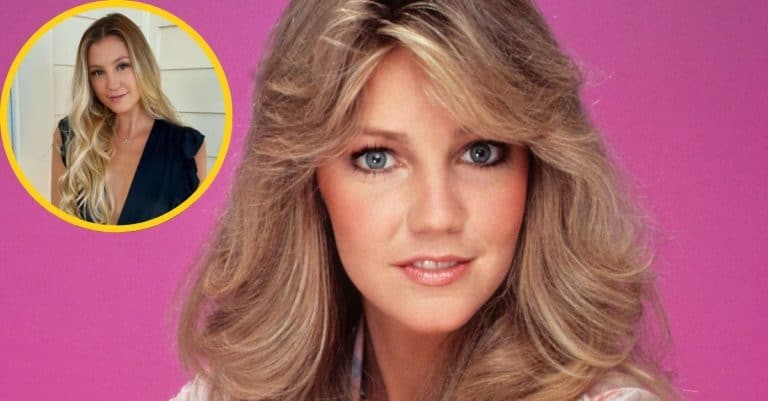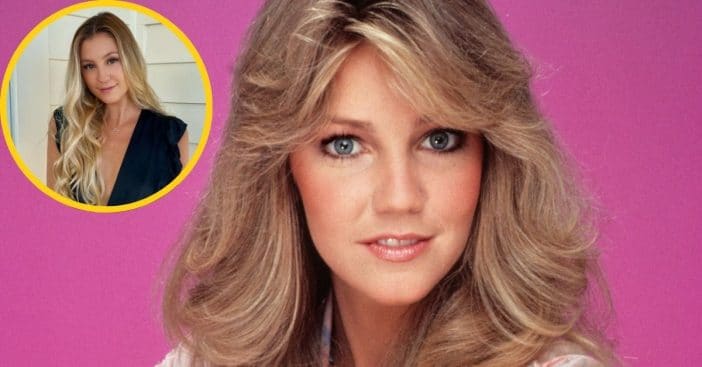 UPDATED 8//23/2022
Back in August of 2020, then-22-year-old Ava Sambora shared a new photo that had fans shocked at how much she looks like her famous mother! Ava is the daughter of actress Heather Locklear and rocker Richie Sambora, and turned 24 last autumn. In the twinning photo, Ava is holding some flowers and smiling at the camera.
Many fans commented about the resemblance. One wrote, "You look just like your Mama 🔥," while another said, "You truly are a stunning beauty, taking after your beautiful mother!!" Over the summer of 2022, she has added several vacation photos that show her looking more and more like Locklear's twin, including one uploaded by mom celebrating Ava's presence at home. One of Locklear's followers called Ava "so beautiful and has the best of you & Richie Sambora in her."
Heather Locklear's daughter looks just like her!
View this post on Instagram
In May, Ava shared a photo of herself wearing an old Bon Jovi T-shirt that was her mother's. Her father was the lead guitarist in Bon Jovi for 30 years. It was a very nice tribute to both her mother and her father and she looked stunning! Sambora's tenure with Bon Jovi lasted from 1983 to 2013; in 2018, he was inducted into the Rock and Roll Hall of Fame. Sambora, now 63, was with Locklear from 1994 to 2007.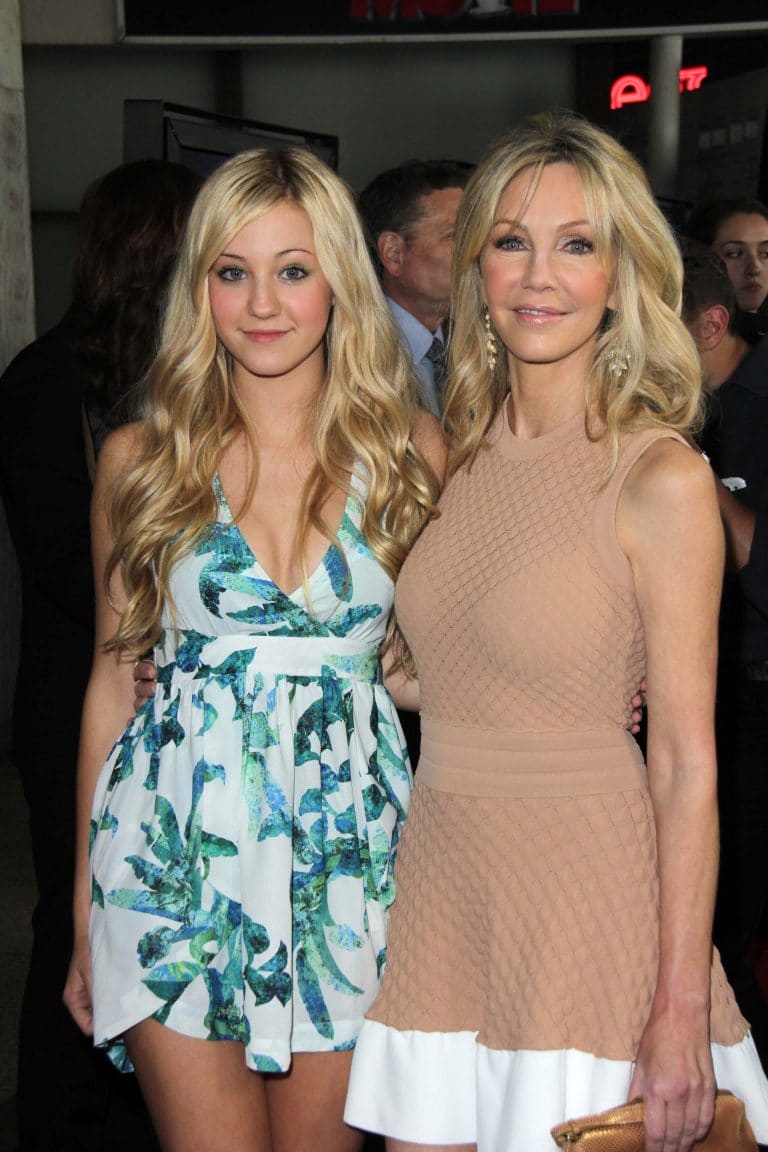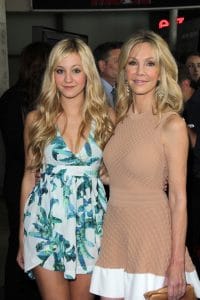 She captioned the photo, "I got it from my mama (Like I literally got this shirt from my mom's closet 🤪)" Ava has previously shared that she would love to follow her mother's footsteps and have an acting career, a revelation she had after taking some acting classes. She graduated from college, so perhaps she has begun to try to follow her dreams. As of May 2020, she holds a B.A. in psychology as well as a minor in women's studies from Loyola Marymount University. Next, she has her eyes set on getting her Master's degree from the University of Southern California, studying marriage and family therapy.
View this post on Instagram
Use the arrow on the photo to see a photo of Heather in the same shirt!
Ava once said, "The best advice my mother ever gave me was not to take everything so personally. There are going to be a thousand times you'll hear 'no,' but, it only takes a few yeses, and waiting for those yeses will be worth it, and I think that's such an important mindset to have in this business." So far, she's had some success in the industry, with credits in Fresh Off the Boat, Good Luck Charlie, A Dark Foe, and This is 40. Her most recent project, Room 13, is in post-production.
Ava Sambora finds strength from both her parents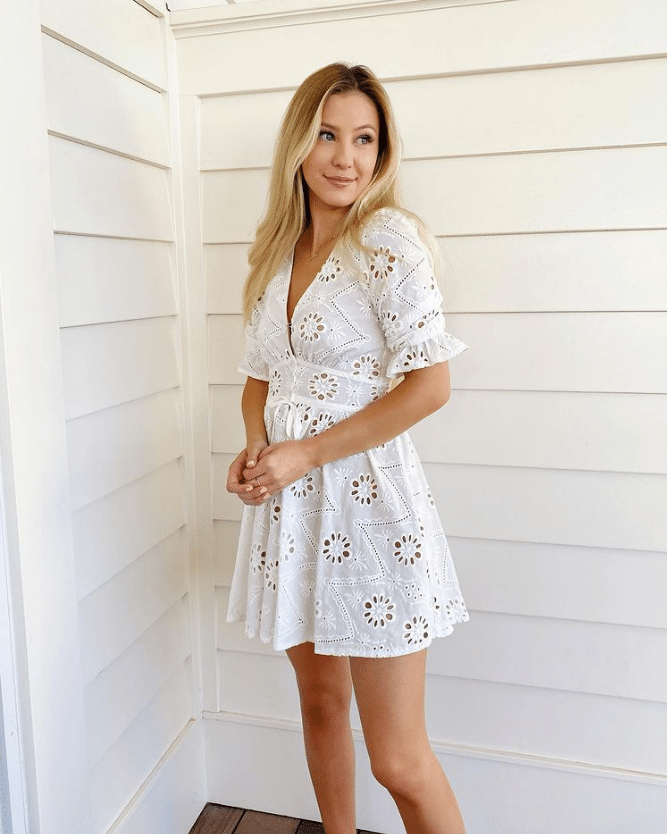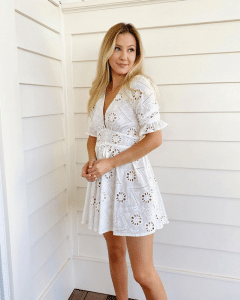 Born on October 4, 1997, Ava turns 25 this autumn. Throughout all the ups and downs of life, she credits her dad as "such a rock for me in my life," adding, "He has always been so supportive of me and all of my dreams. My dad loves me with every ounce of himself and I am so lucky to be his daughter."
View this post on Instagram
That included many after-school activities; the rocker attended games with Ava as a cheerleader, and her dance recitals. For his part, Richie simply explained, "You know, I ain't no angel. But I realized, Ava needed me to be around at that point in time. Family had to come first, and that's what happened."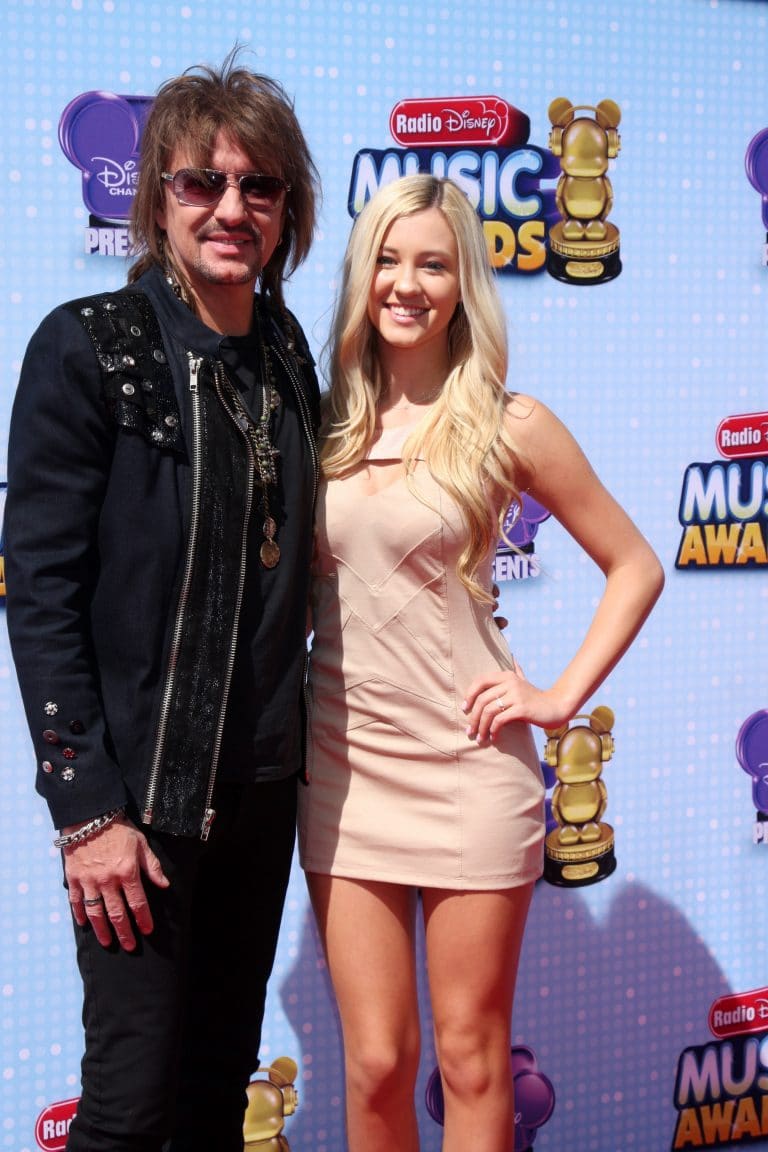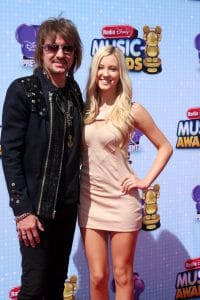 Ava Sambora and her family
Meanwhile, Ava credits her mother with helping her through "very debilitating" bouts of anxiety. Specifically, "she would stop what she was doing and come to comfort me. When I would insist she did not have to, she would stay on the phone with me late into the night, until I was calm enough to sleep. She did everything she could to help me get through those difficult months, from taking me to every doctor's appointment to giving me tons of books on managing anxiety."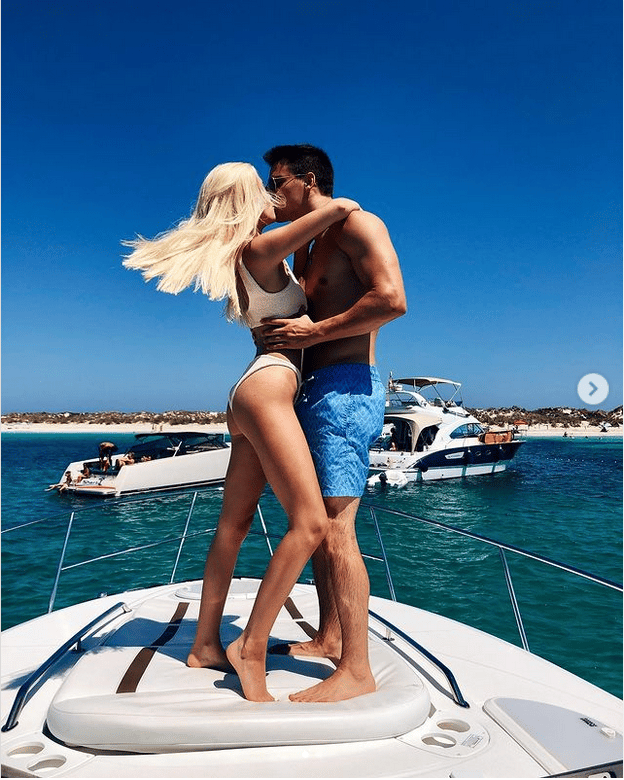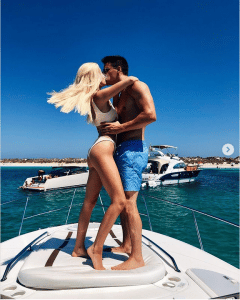 It seems Ava has some good guidance she grew up with, and a support system in the form of an apparent significant other named Tyler Farrar. The earliest photo of them seems to date from March 2019, but it's uncertain how much longer things may have been going on between them before then. But just this May, the two of them just shared a sweet photo in San Francisco. She also wished him a happy 25th birthday and celebrated him with a kiss. Congratulations!
View this post on Instagram
When not bustling between scenic locations, Ava also keeps up a helpful skincare routine she recently shared with her almost 160k followers. She's a big fan of the Ritual health product line, with whom she's become a partner. It seems Ava is indeed building fame like her parents while carving her own path!