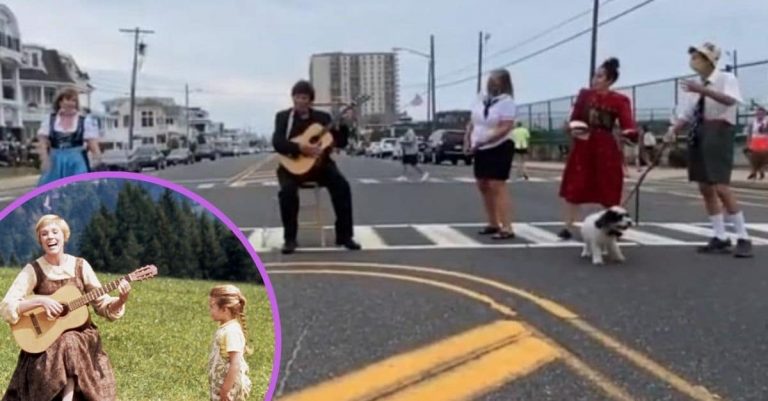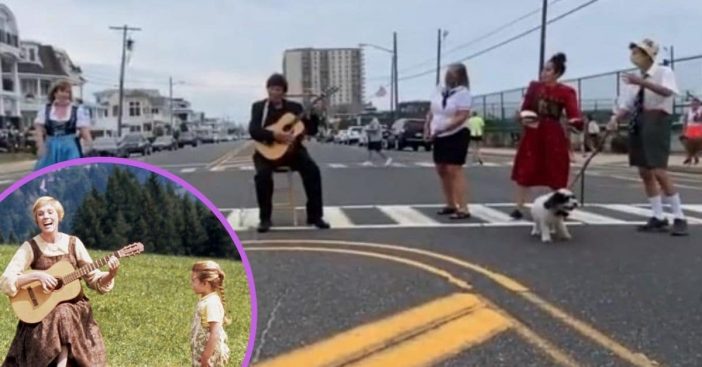 A group of friends in Longport, New Jersey decided to spread a little bit of happiness during the pandemic. They were all fans of "Crosswalk the Musical" on The Late Late Show with James Corden and The Sound of Music. So, they decided to bombard the crosswalk in their town with a musical number.
Basically, whenever the walk signal came on they ran out in costume and lip-synced (with masks on, of course) to music from The Sound of Music. They danced until the light turned green and they went back to the sidewalks.
Small town organizes 'Sound of Music' crosswalk musical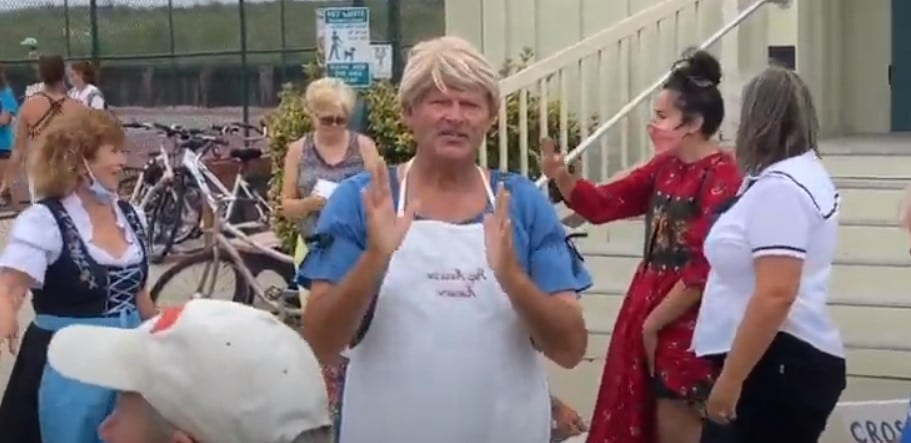 Doug Farrell is the organizer of the fun activity. He said, "I really believe that our little town of Longport, because of COVID, needed a little joy today. So we wanted to spread a little joy. Everybody had these big smiles on their faces. They were so happy that they were part of the audience, and especially when they got to join in because everybody knows those songs."
RELATED: 'The Sound Of Music' See The Cast Then And Now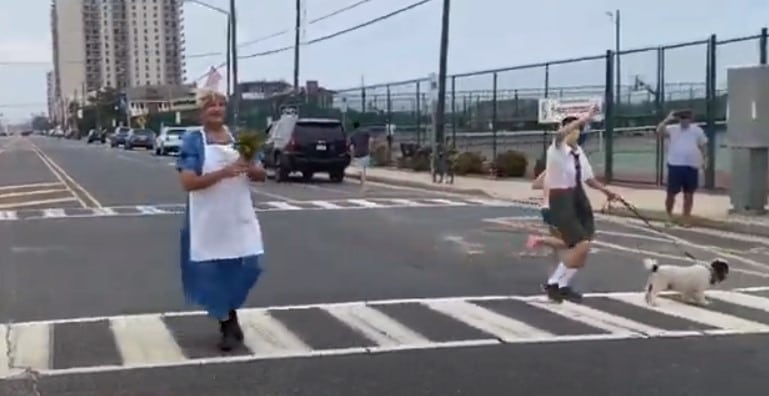 He continued, "All eyes are on you. Once you get out there, I mean — a lot of people are a little hesitant to make the first step off the curb, and I said, 'Come on, we're together. We can do this.' Life for me is all about: Don't hold back, let's just kick it in gear and let's have some fun."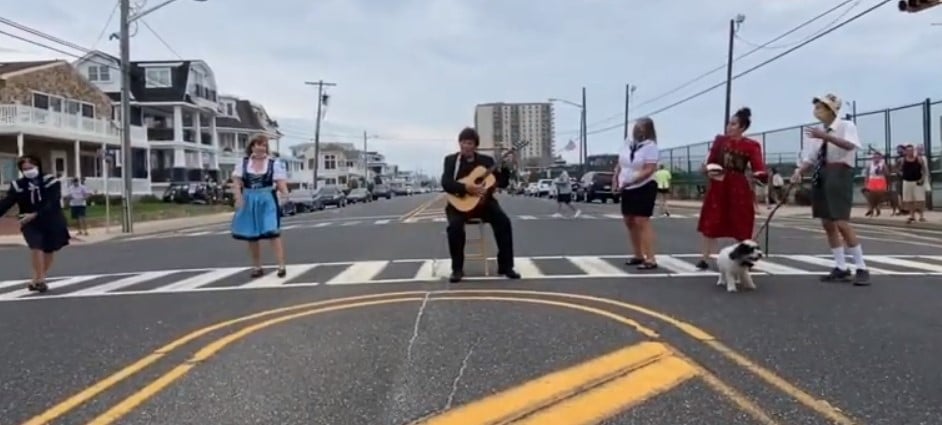 Doug and his friends and family performed to "The Sound of Music," "Do-Re-Mi," "Edelweiss," and "So Long, Farewell." Many people came up to them later and said that the crosswalk musical made their day! What a fun idea.
Watch the performance below: