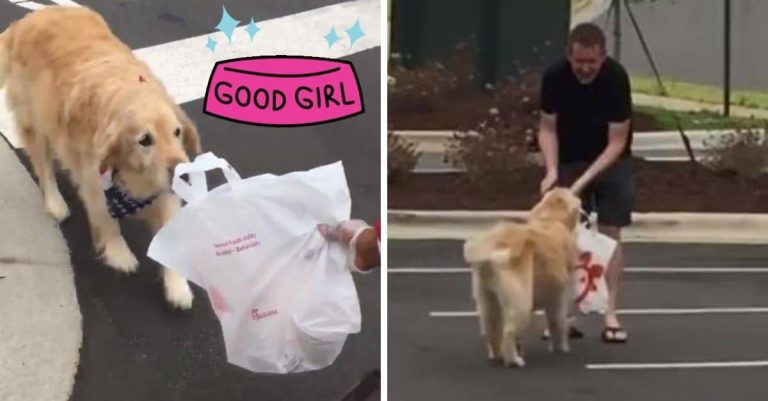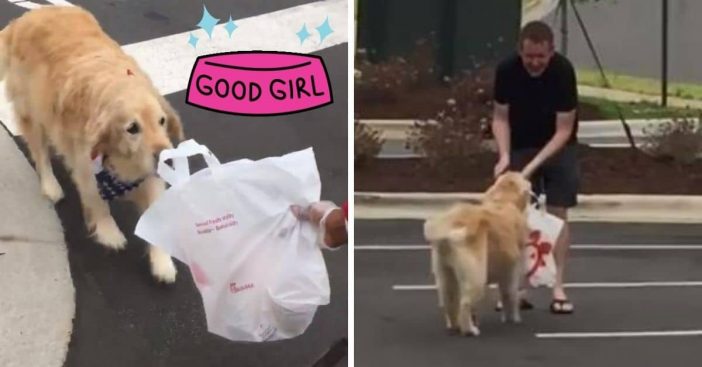 As many people are avoiding going into restaurants, one man is lucky enough to have a very good personal assistant to pick up his food. The video went viral of Ellie, the golden retriever, picking up Chick-fil-A for her owner, Nick.
The Chick-fil-A location in North Carolina recently shared the video. They wrote, "Using our mobile app for curbside delivery has never been more fun or easy. Just ask Ellie. She loves running to meet the Team Member delivering her food and carrying it back to her owner, Nick, who waits in their curbside space."
Dog delivers Chick-fil-A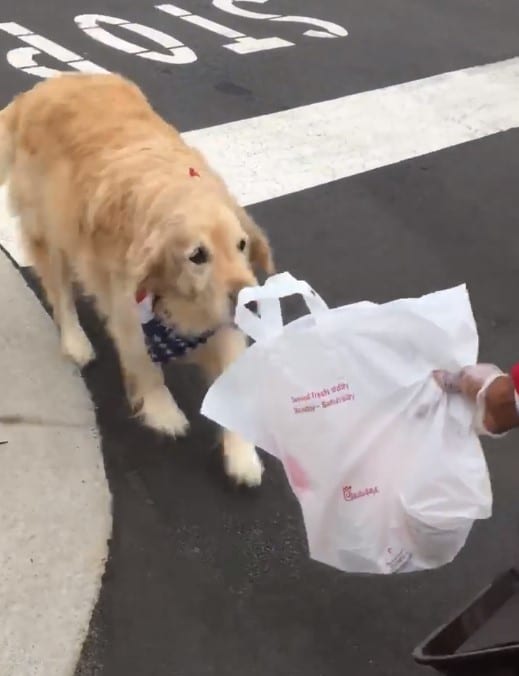 They continued, "'It's Ellie's favorite thing to do,' said Nick. It's our favorite thing to do to serve yummy food to happy Guests – four-legged Guests included! Place your mobile curbside order today and make your favorite part of the day getting your Chick-fil-A just like Ellie!"
RELATED: Dog 'Frozen' With Tetanus Nursed Out Of Paralyzed State By Devoted Vet
In the video, Ellie runs up to the Chick-fil-A team member, grabs the bag in her mouth, and trots back to deliver the food to Nick. She looks so excited to help! Many of the comments praise Ellie for her work and others wonder how she doesn't stop to eat it herself.
What a good girl! We hope so got some chicken or fries. Watch the video below:
https://www.facebook.com/105081381161844/videos/3188489464569523/?__so__=watchlist&__rv__=video_home_www_playlist_video_list