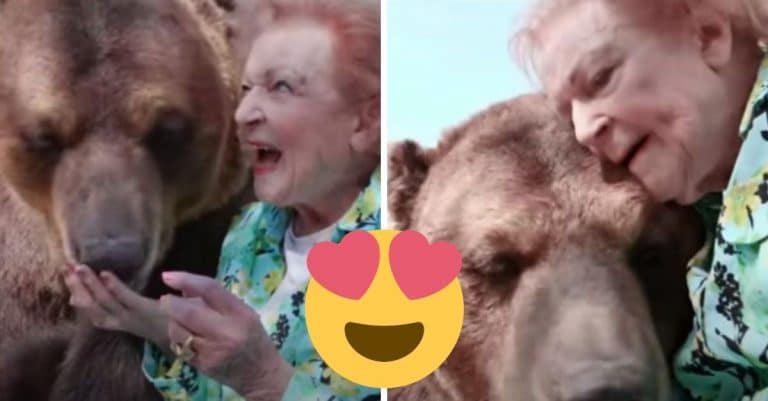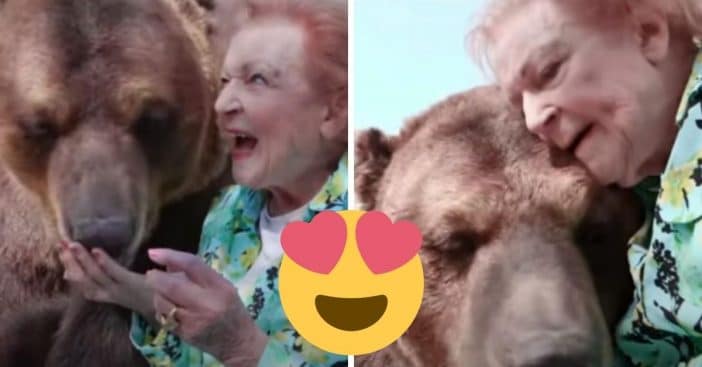 While Betty White is known for her roles on The Golden Girls and Hot in Cleveland, many fans may not realize that she is an animal lover. In fact, she calls herself an animal advocate. She also admitted that she would love to be remembered for being an animal advocate instead of a famous actress.
In a clip from the documentary, The First Lady of Television, Betty's friends talk about her love of animals. Betty herself said, "That's my life. The reason I work, the reason I do anything is for my love for animals."
Betty White is an animal advocate… just watch this clip of her with a brown bear
View this post on Instagram
RELATED: Take A Look At These Rare Photos Of Betty White With Her Dogs At Home In The 1950s
In one clip, Betty sits next to a giant brown bear at the Los Angeles Zoo. She feeds him marshmallows and gives him a big kiss! Betty looks completely unafraid of his giant bear. It is very clear in the clip that Betty truly loves animals and wants the best for them.
View this post on Instagram
Over the years, Betty has worked with the Los Angeles Zoo Commission, African Wildlife Foundation, the Morris Animal Foundation, and more. She is also the president emerita of the Morris Animal Foundation and a member of the board of directors of the Greater Los Angeles Zoo Association.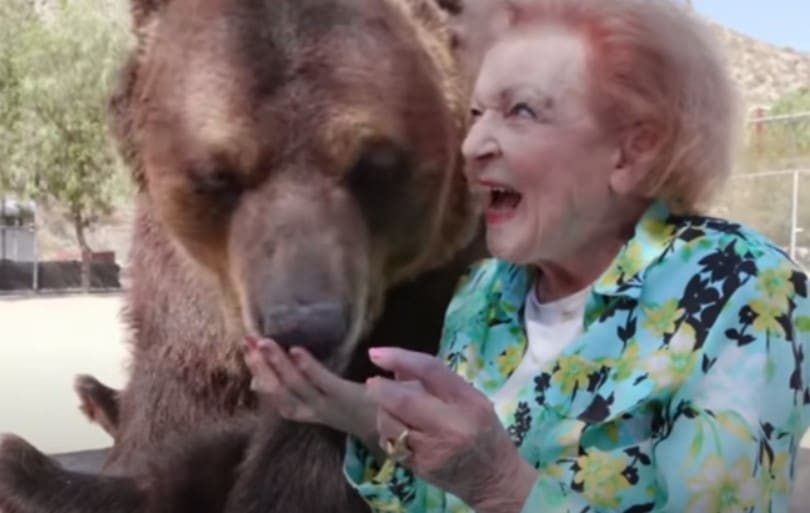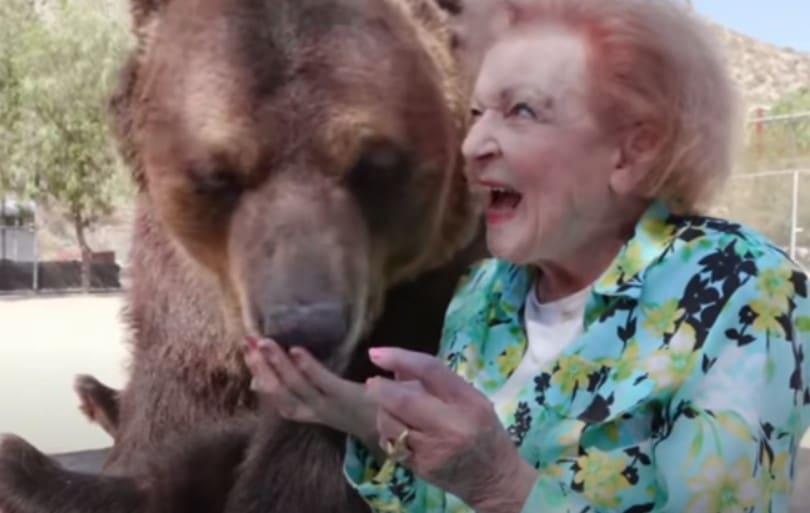 She routinely volunteers and advocates for animals, but she has also donated large sums of money to help protect and care for animals.
Watch Betty and Bam Bam the bear in the clip below! It will truly warm your heart.