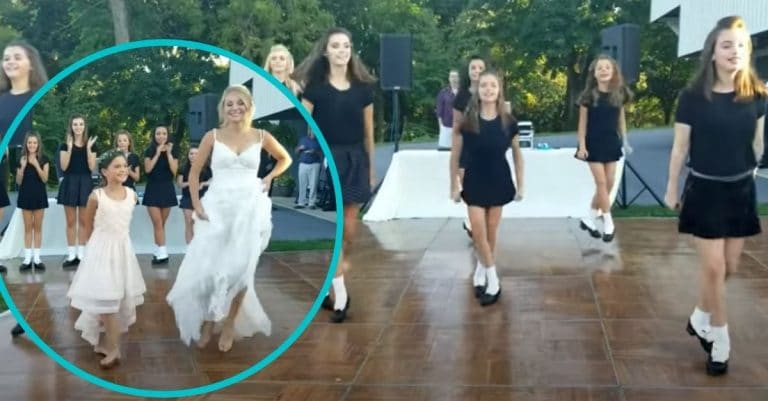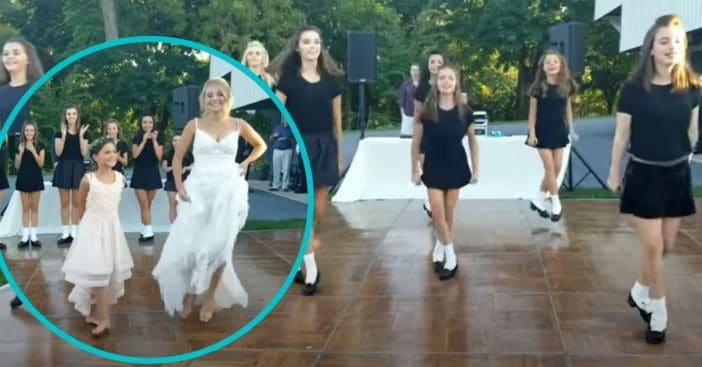 There's nothing more fun than a wedding reception! Everyone is anxiously waiting for some good drinks, food, and to tear up the dance floor with the newlyweds. However, one wedding reception, in particular, featured an entire Irish dance team, along with the bride herself! It was an energetic and incredible performance for the books.
The Hooley School of Irish Dance were the back-up dancers for a woman named Gretchen as she celebrated her special day. Two of the dancers started the opening of the dance together as more of them gradually joined in. By the end of the dance, the bride joins in with the group in perfect timing. Don't worry, she was barefoot (who could possibly Irish step dance in wedding heels?!)
Irish step dance team joins bride for an awesome wedding reception performance
As the bride begins to dance with another young lady who appears to be part of the bridal party, the rest of the dancers back up and clap to the beat. Eventually, they all join in together for a fully synchronized dance. The bride soon skips offstage to retrieve her groom and make their way onto the dance floor together. They end with a perfect twirl, dip, and kiss which earns "ooh"s from the crowd watching!
RELATED: Rude Wedding Invitation Is Causing Outrage Across The Internet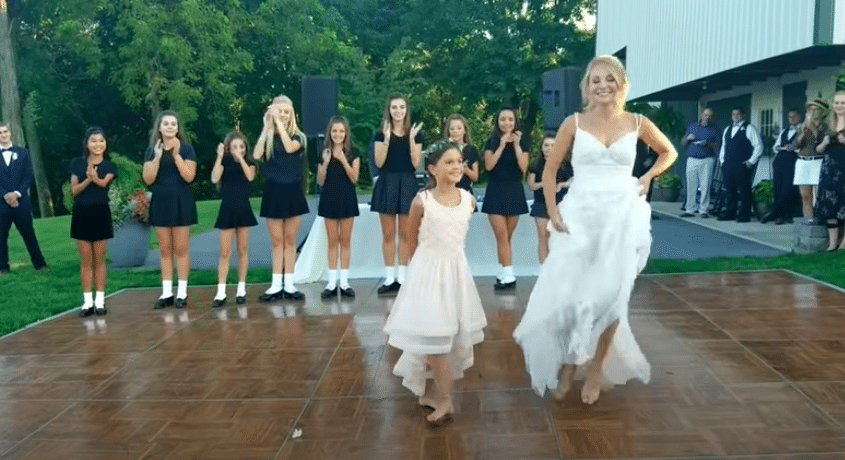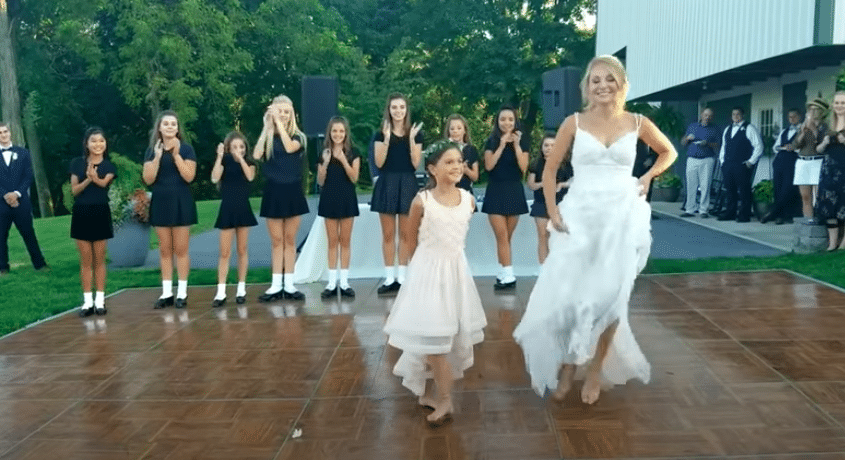 It's safe to say that this Irish step routine was an absolute hit! The song they were dancing to was "Shut Up and Dance With Me" by Walk The Moon. Check out the full wedding reception performance below! Think you can hit all the steps, too?