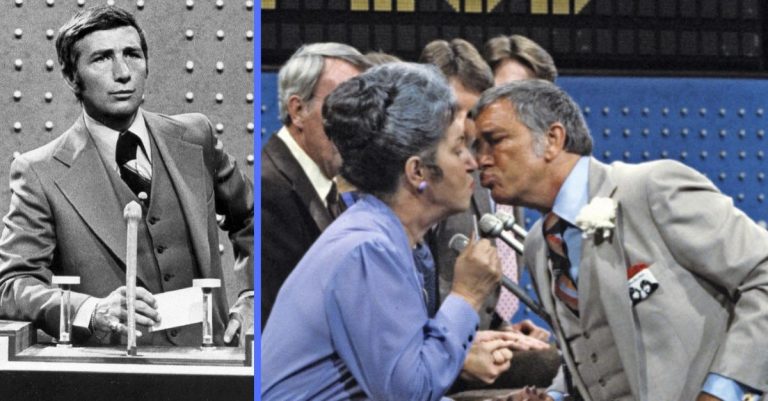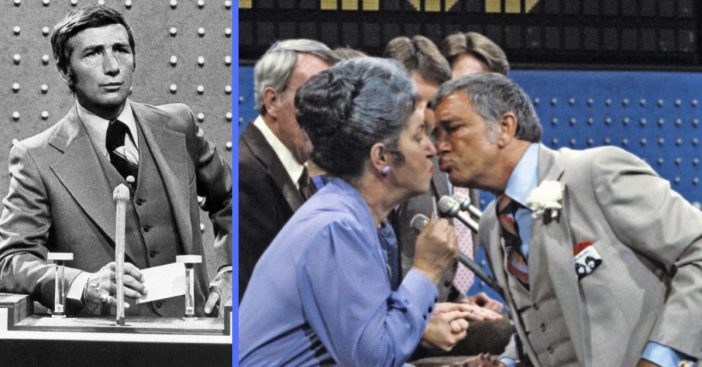 Every Family Feud host brings something new to the table. No two shall ever completely produce the same antics and personality. Because of their unique habits, everyone stands out in a different way. Richard Dawson stood out, in part, because of his practice of kissing female contestants on the show.
Starting in 1976, America enjoyed meeting Dawson as a host when he joined Family Feud. He immediately won everyone over with his personality. He had a response for every situation that was either clever, comforting, or both. Indeed, this ended up contributing to his kissing habits down the road.
Richard Dawson turned some heads on Family Feud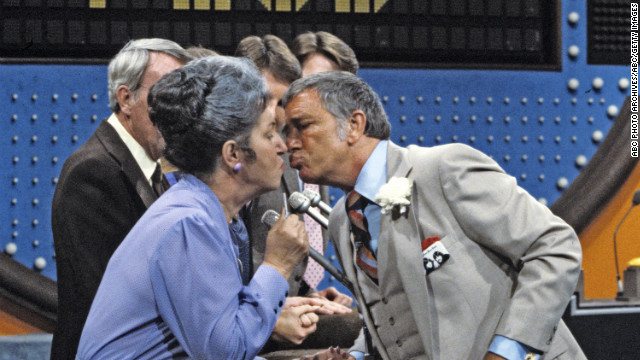 According to WCVB, Richard Dawson brought his kissing habits to Family Feud to ease people's nerves. One contestant, a nervous woman, seemed anxious and unable to formulate her response to the game's prompts. Struggling to name a green vegetable, she got stuck on the question.
RELATED: 'Family Feud' Releases Video Compilation Of The Most Outrageous Answers
Dawson recalled the event that started it all. "I said, 'I'm gonna do something that my mom would do to me whenever I had a problem of any kind. … And I kissed her on the cheek, and I said, 'That's for luck.' And she said, 'Asparagus.' … They went on to win." After that, Richard Dawson went on to kiss women on the cheek, hand, and sometimes lips when they played on Family Feud. It became something of a staple for him, the show, and contestants as a whole.
This practice almost died but stayed by popular demand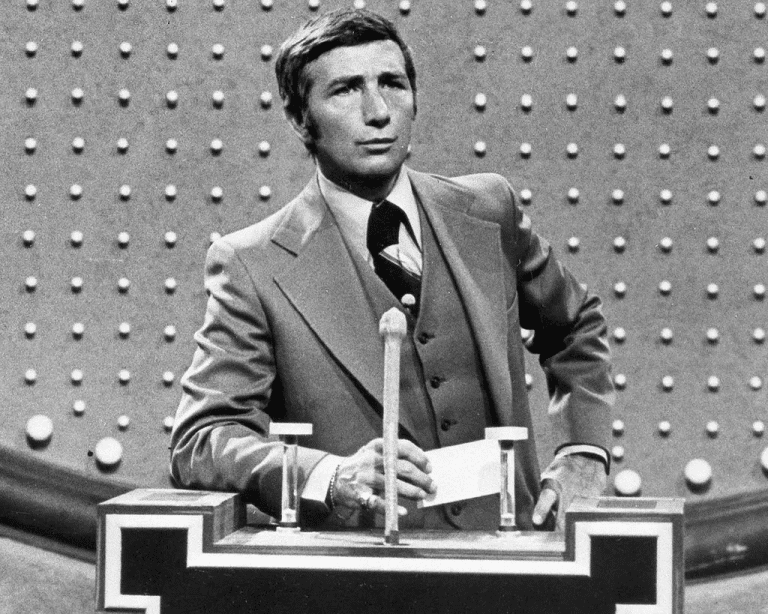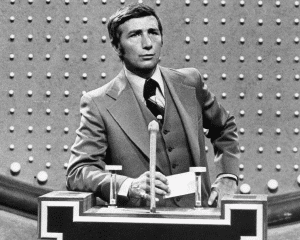 During such times, Dawson's actions got some mixed reviews, though for different reasons than they would today. Executives tried to make him stop by saying sponsors found it scandalous to kiss any woman without finding out her marital status. Additionally, they reportedly disapproved of him doling out kisses without asking permission first. However, Dawson reportedly felt they actually wanted the kissing to stop because he readily also kissed female people of color.
Regardless, the statistics suggested viewers and participants alike had a different idea – though this wasn't a blanket sentiment. Allegedly, Richard Dawson decided to read the room of Family Feud fans himself by polling viewers. He asked if they wanted him to stop kissing the women or not and the vote came back 14,600 to 704 in favor of kissing. According to the book Hogan's Heroes: The Unofficial Company, contestants filled out a questionnaire asking "Do you mind if Richard Dawson greets you with a kiss?" WCVB reports that very few declined. Ultimately, this practice led Dawson to kissing a woman who would become his second wife: Gretchen Johnson. Right from that first meeting in 1981, it was love at first sight. Watch some other iconic kisses in the montage below!