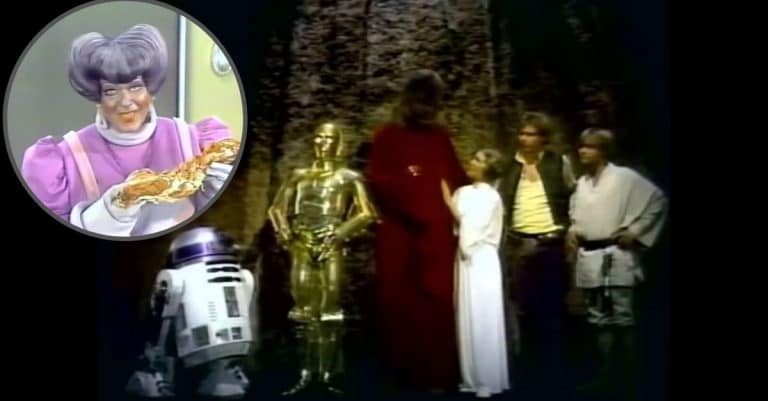 It's been over 40 years since The Star Wars Holiday Special was released. It remains a television experience that has viewers scratching their heads. The spin-off special was set after the events of A New Hope, while The Empire Strikes Back was still in the making. George Lucas became sold on the idea of a Star Wars television special in the hopes of maintaining interest in the series in the interim and creating more demand for toys and merchandise.
Despite the popularity of A New Hope, however, the special received a mostly negative response. Although George Lucas had very little to do with the actual making of the movie, he insisted that it should focus on Chewbacca's Wookie family. What followed was an experience unpleasant both for viewers to watch and for the cast to remember.
Plotline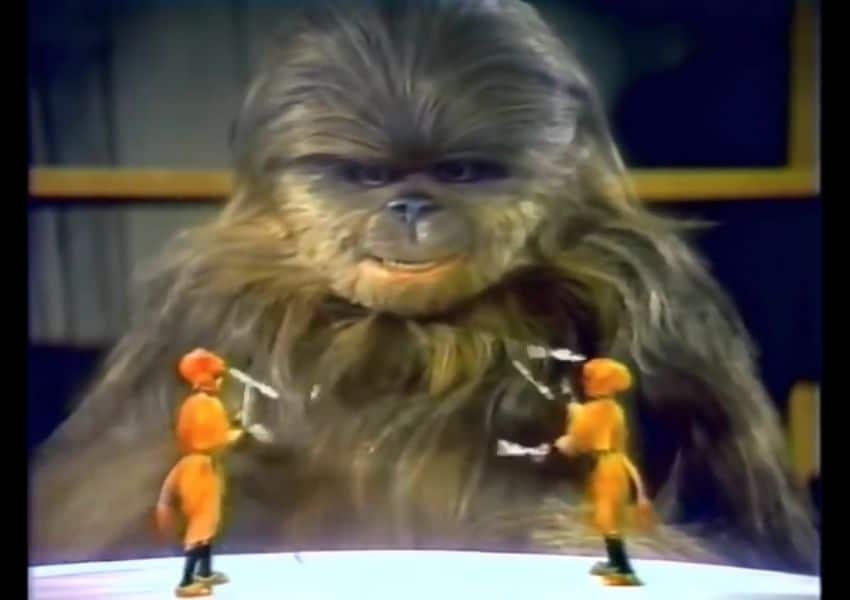 The main plotline of The Star Wars Holiday Special is that Han Solo is trying to get Chewbacca home to his family on Kashyyyk in time to celebrate the Wookie holiday "Life Day." However, the special does not focus on Han and Chewie swashbuckling through the galaxy. Instead, it introduces Chewbacca's family back home: his wife Malla, his father Itchy, and son Lumpy and the various activities they partake in to pass the time until Chewie comes home.
RELATED: Breaking: Peter Mayhew, Chewbacca In The 'Star Wars' Films, Dies At Age 74
During this time the Wookie family communicate virtually with Luke, R2D2, Leia, and C-3P0 to discuss Han and Chewie's late arrival. Their friend Suan Dann, a local trader, also pays them a visit. Eventually, stormtroopers show up at the Wookie home, and Han and Chewie arrive just in time to save young Lumpy. Chewbacca and his family are then able to celebrate Life Day together.
Infamously Bad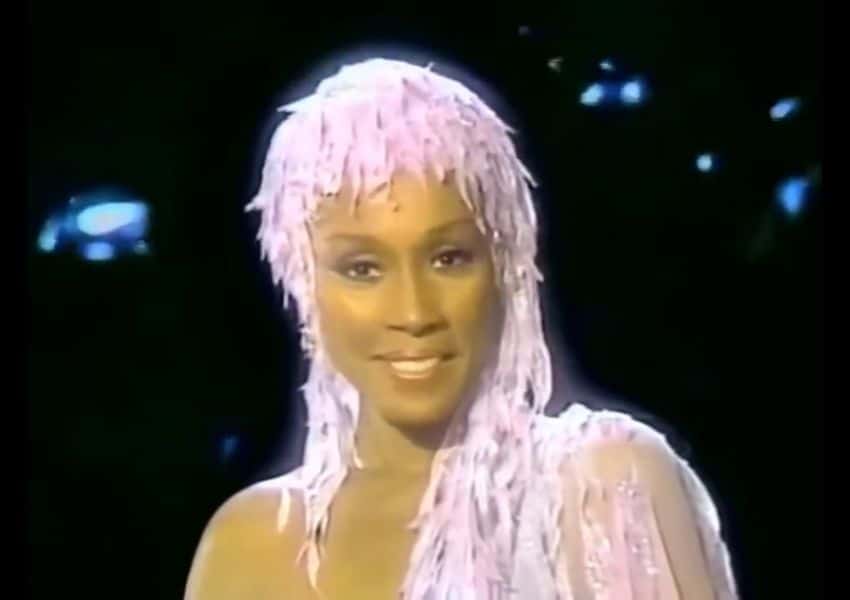 A brief synopsis of The Star Wars Holiday Special is not enough to express the bizarre events of this movie. Several factors contributed to its negative reception and disjointed events. Firstly none of the Wookie's speech contains subtitles. This might not seem like a big deal considering Han and Chewbacca had plenty of unsubtitled conversations in A New Hope. However, Wookie speak becomes a lot more unbearable when they are speaking only to each other. In fact, the scene in which Chewbacca's family is first introduced contains almost a full 10 minutes without any other characters. Just unintelligible, guttural Wookie dialogue.
The Star Wars Holiday Special also made the ambitious attempt to be something like a variety show. The movie contains multiple musical numbers. One involves an overtly sexual performance by Diahann Carroll, which Itchy watches through a virtual reality machine. Malla attempts to follow a cooking segment in which a four-armed Julia Child-like character makes "Bantha Surprise." Lumpy watches holographic acrobats. There is also an entire animated segment that introduces Boba Fett for the first time. This has been called the highlight of the entire movie.
Reception
The Star Wars Holiday Special was broadcast on television only once. It aired on CBS on November 17, 1978, from 8:00 PM – 10:00 PM. In the years following the special's release, it has received mostly negative reception. Shephard Smith of Fox News called it a "70s trainwreck" and it is ranked as number one in David Hofstede's book What Were They Thinking?: The 100 Dumbest Events In Television History.
It seems that the cast and crew share in the negative feelings about the special. At least they've been able to laugh about it. Carrie Fisher even stated that she asked George Lucas for a copy,  "so that I could, you know, have something for parties… when I wanted everyone to leave." Whether viewers and critics think the special is comically bad, embarrassingly awful, or a work of genius, you can decide for yourself. The entire full-length film is available to watch in the YouTube video below.