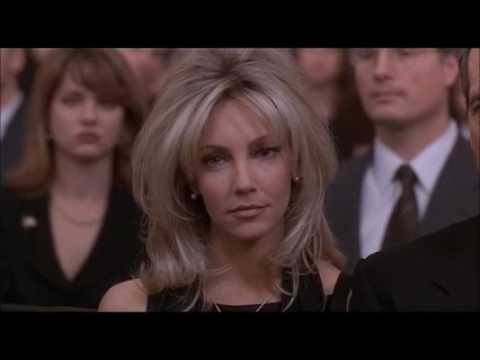 During a scene in First Wives Club, James Naughton's character has an intimate moment with Heather Locklear's character. The moment is brief and involves a moment when Gil Griffin touches his new wife's breast. That gesture became more sensual than Locklear expected it to be and openly shocked her.
But after she described the incident, responsibility seemed to fall solely on Naughton. After this, both Naughton and Locklear clarified what happened. Ultimately, that scene's surprise act was not his responsibility or choice.
James Naughton sudden intimacy shocked Heather Locklear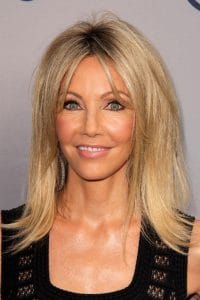 Zach Braff and Donald Faison host a podcast entitled, "Fake Doctors, Real Friends." It was on here that Heather Locklear recounted a scene in First Wives Club that completely threw her off. She explained how Naughton's "supposed to take his hand and touch my breast." However, "He actually touched more…it was kinda…gross."
RELATED: This Is Why John Candy Turned Down A Pretty Big Role In 'Ghostbusters'
In particular, she clarified further, "actually outlines my areola with his finger." To her, this moment was unscripted, uncomfortable, and utterly shocking. Locklear went on to admit, "I was like [gasps] and I'm so glad they're following his hand down [with the camera] because my face, my mouth is fallen open and I can't believe it and don't do it again. One take and let's go." Because of this Heather Locklear asked to go uncredited in the movie.
Clarifying responsibility
https://www.instagram.com/p/CDRMnQRpvDn/?utm_source=ig_web_copy_link
After her retelling, Page Six took up the story and James Naughton's response to how news outlets reported it. However, Locklear worried her anecdote gave the impression she felt upset with Naughton and blamed him. "Oh no, I didn't mean James Naughton did anything wrong," she clarified in an Instagram post. "The script called for him to touch my breast. I was surprised that he circled my areola. We had not discussed the scene prior to filming. To be clear, I was never upset with James, just surprised. Love you James." However, Locklear did not anticipate how much the scene would push the boundaries of her comfort level.
Indeed, Naughton's representative explained Naughton's own feelings and role in that scene. The representative said, "James remembers shooting this scene as written in the script. He completely understands that Heather would have felt uncomfortable shooting this scene, as he felt uncomfortable as well."