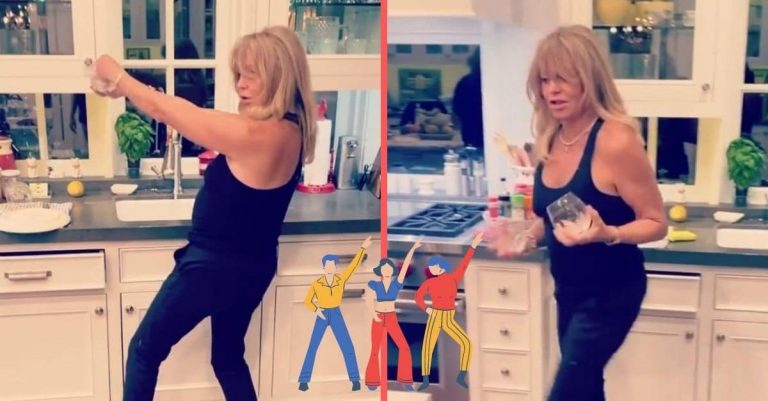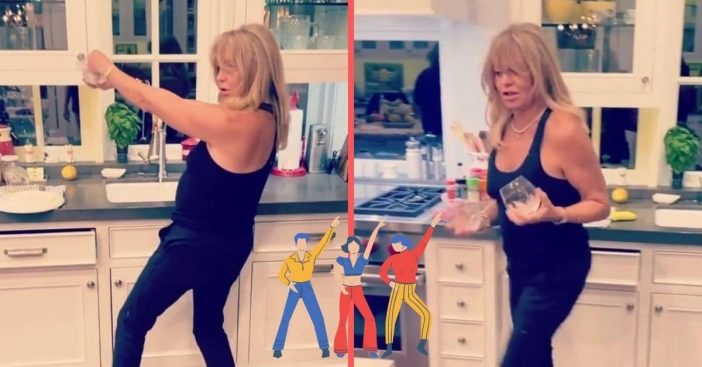 Goldie Hawn aims to spread positivity on social media, especially during such a challenging time in the world. She has shared some fun dancing and workout videos in the past, and now she has done it again. This one comes with a great reminder that anything can be fun, even doing the dishes!
Many people dread doing chores around the home, including the dishes. In the video, Goldie listens to the popular hit song "Hey Ya!" by Outkast. She "shakes it like a Polaroid picture," like the song suggests, as she washes dishes.
Goldie dances while doing the dishes and looks fabulous
https://www.instagram.com/p/CDmlqJEH4gk/
She writes, "Washing dishes doesn't have to be a chore, it can be a dance! 💃🏼 It's all up to us ❤️🍽" In the video, you get a glimpse of her longtime partner Kurt Russell and his son Boston. Boston is in his pajamas and dances along with Goldie.
RELATED: Goldie Hawn, 73, Sports Black Tank & Leggings For "Physical" Trampoline Workout
Many of Goldie's famous friends and fans commented about how much they loved the video. Just watching it makes you feel happy! Goldie previously shared a video of herself dancing on a mini-trampoline. She was listening to "Physical" by Dua Lipa in that particular video.
https://www.instagram.com/p/CAI8vCNHwfV/
She wrote, "My crazy @mindup mindful movement for today. Dance, jump and twirl like nobody's watching. ⁣And thanks @dualipa for the best addition to my trampoline playlist!"
Thanks, Goldie for the positive message and the fun video! It will surely put you in a good mood and may inspire you to blast some music while you do the dishes or another chore you normally hate. Need more dancing inspiration? Watch Goldie and her daughter Kate Hudson dance below: