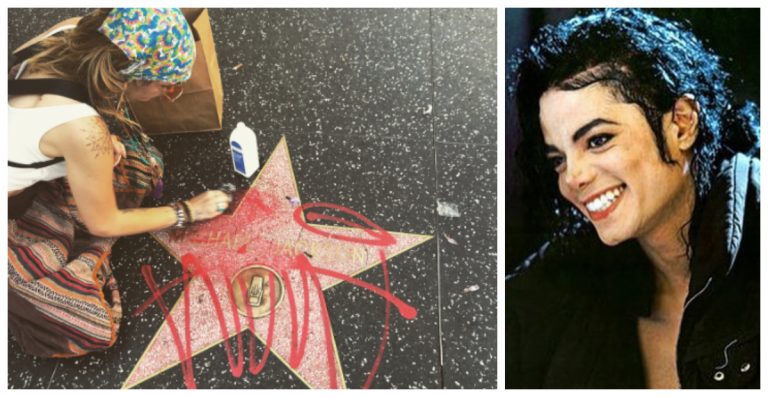 It's the weekend of Father's Day 2018 and what is Paris Jackson doing? Being an incredibly loyal daughter. Just a day ago, Paris was pictured cleaning graffiti off her father's star on the walk of fame. Michael Jackson's star was vandalized and covered in graffiti, and Paris wasn't standing for it.
She posted a photo on her Instagram account in which she's on her hands and knees, cleaning the star by herself. Paris states that she learned about the star being vandalized after visiting a friend's apartment. She then stopped at a nearby Walgreens to pick up the supplies to clean it.
https://www.instagram.com/p/Bj-7tqrH9wS/?taken-by=parisjackson
Paris took to her Instagram and Twitter accounts to publicly voice what she thought about the incident. She claims that she doesn't think it was intentionally malicious, and probably just some young kids messing around. Additionally, Paris states that it wasn't his 'actual star' but 'a name is a name.' She felt she absolutely needed to do something about this with her father's name attached to the situation.
thanks man. i was at my friend apt that lives basically next door this morning and another buddy of mine said he saw this last night. thankfully there was a walgreens half a block away. apparently it's not his actual star but hey that's still his name. justa bit of acetone bishhh https://t.co/qSP8PIPyHb

— PK (@ParisJackson) June 14, 2018
According to a Twitter follower of Paris's, the star belonged to a different Michael Jackson (the radio host). Despite this realization, whether it be true or not, Paris couldn't not go check it out for herself.
@ParisJackson Jokes on whoever vandalized the Walk of Fame star… That particular star belongs to another Michael Jackson, a radio host. https://t.co/nMFAbwjtdX

— Liam McEwan (@LiamMcEwan) June 13, 2018
It was only nine years ago when Michael Jackson, the King of Pop, passed away. The anniversary of his death is soon approaching on June 25th, and he is survived by his three children. Paris laid low for awhile, but has re-emerged into the world of Hollywood. She's following in her father's footsteps by starting a career in music, modeling, and film!
https://www.instagram.com/p/Bjp8Xp_neKy/?taken-by=parisjackson
Whether or not that was the true Michael Jackson walk of fame star, it's safe to say that Paris will forever be a daddy's girl and a loyal daughter.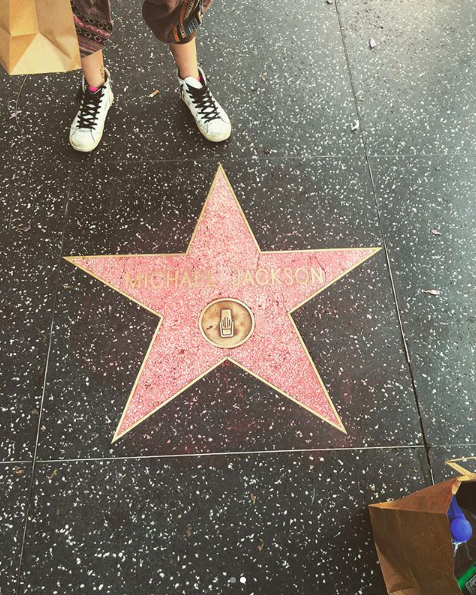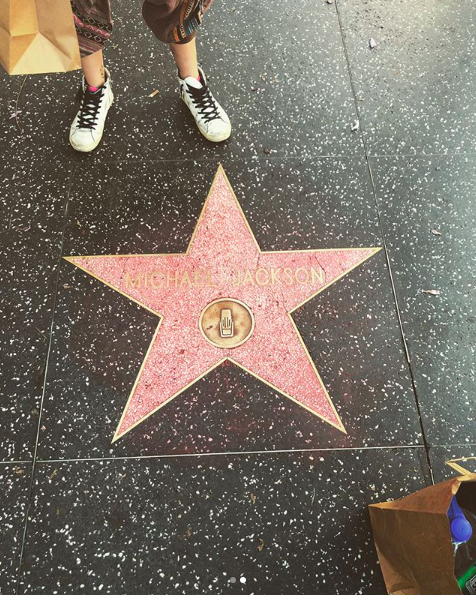 What did you think about Paris Jackson's story? Be sure to share your thoughts with us and your friends and family!