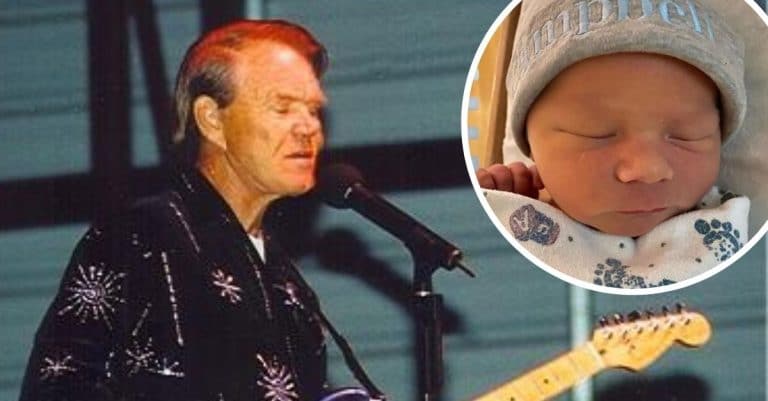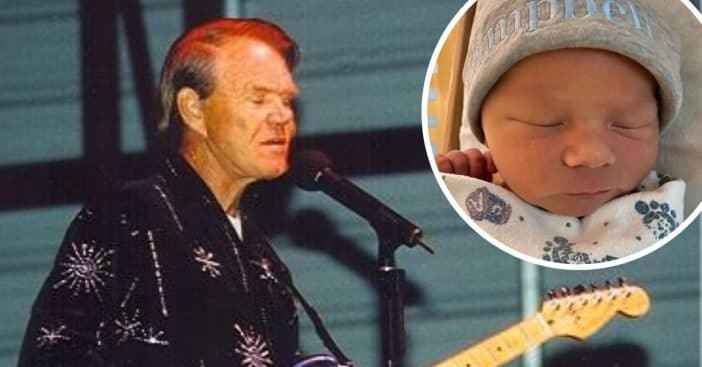 The late Glen Campbell's grandson had another baby! He and his wife Jessica named the newborn after Glen. They named him Campbell Douglas Olson and he is adorable! Jeremy Olson is the grandson of music legend Glen Campbell, who passed away in 2017.
This is the second child for the couple. They released a statement that read, "We named our baby boy after Jeremy's late grandfather, the legendary Glen Campbell. It was important for us to carry on his grandfather's name and to show our child what a role model his great-papa was and how important family was to Glen."
Glen Campbell's great-grandson was named after him
They continued, "We know Glen is up in heaven smiling down on his great-grandson and sure is proud that he's named in his honor." For instance, the couple got married in 2015. They also have a daughter named Wren.
RELATED: WATCH: Glen Campbell's Nostalgic And Moving Performance Of "These Days"
View this post on Instagram
Wren paid tribute to her late great-grandpa last Halloween. She wore a cowgirl outfit that her mother made for her. The couple shared a photo on Instagram and wrote, "Happy Halloween!! My mom is soooo talented! She handmade this custom Rhinestone Cowgirl costume to match her great grandfather @glencampbellofficial iconic #rhinestonecowboy outfit ♥️🎼🎤 @wrenamberclothing.
RELATED: Grandfather's Old, Handwritten Letters Describe Japan At The End Of World War II
Congrats to Jeremy and Jessica! What an adorable family. In conclusion, reminisce with one of Glen's biggest hits: