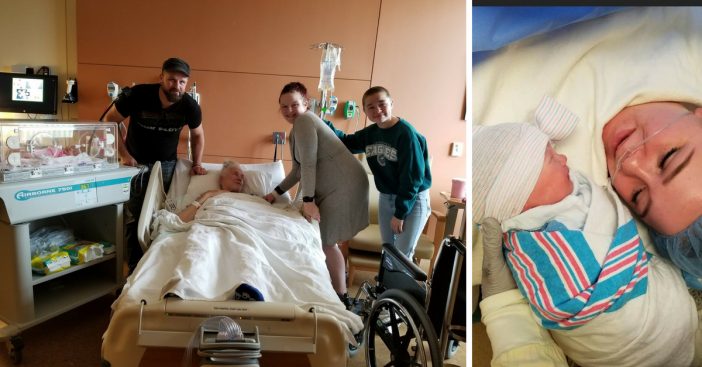 A video of a sweet newborn baby meeting her dying great-grandfather surfaced on YouTube and it will make you weep happy tears. This touching moment captured on video is something that many of us won't forget.
Joy Phero from New Jersey was elated that her new baby was able to meet her grandfather. When Joy found out she was pregnant, she was not sure if her baby would ever meet her beloved grandfather because he was dying from pancreatic cancer.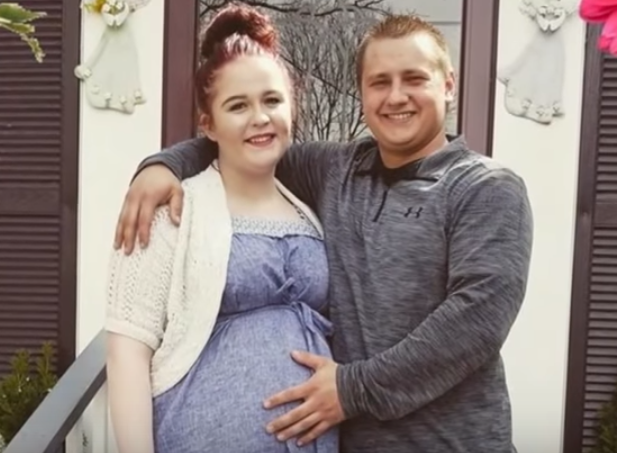 Her grandfather, Charles Marshall, was one of the people who raised Joy and was very important in her life. She couldn't imagine having her first baby without him at least seeing her baby at least one time. She hoped that he would be able to hold on.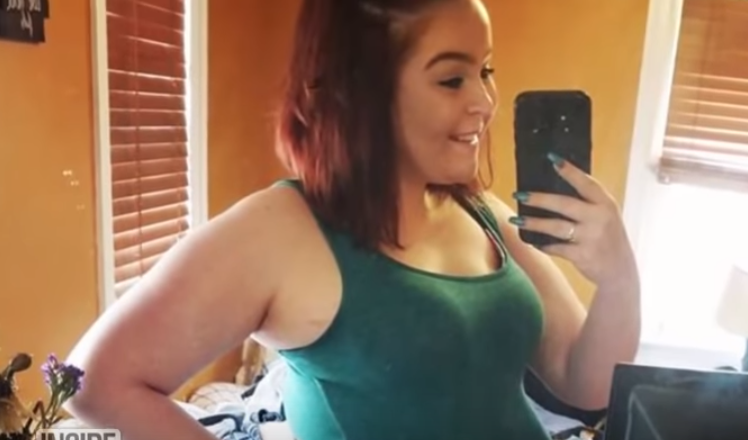 While laying in his hospital bed on the seventh floor, Joy and her new baby Chloe, wheeled in, right from the third floor of the same hospital. You can see how happy Charles is that he was able to hold on to meet this sweet little girl, Chloe and see his granddaughter Joy.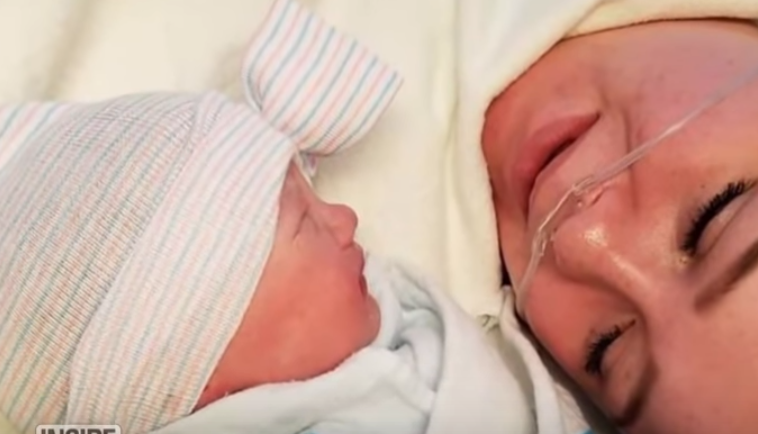 Their reunion and the meeting of baby Chloe and Charles will bring you to tears. Check out the video below to see how their first meeting went. It sure is a beautiful story.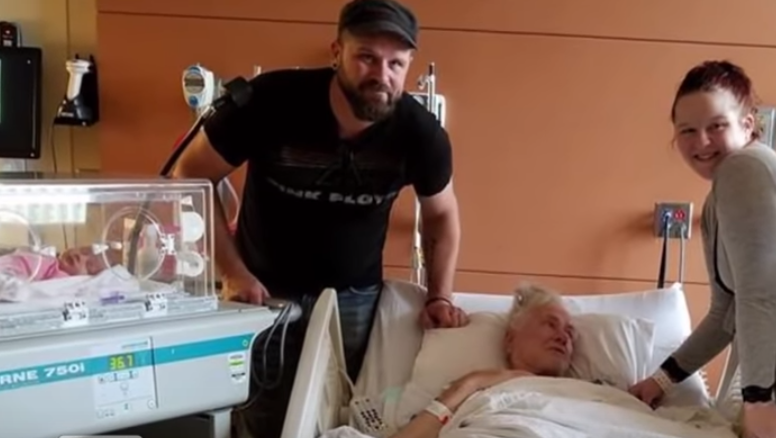 Sadly, Charles died a few days after meeting baby Chloe, but this moment will be something that Joy remembers for a lifetime. How special that he was able to meet his little great-granddaughter before he passed. What a nice story and video that Joy will be able to share with Chloe one day.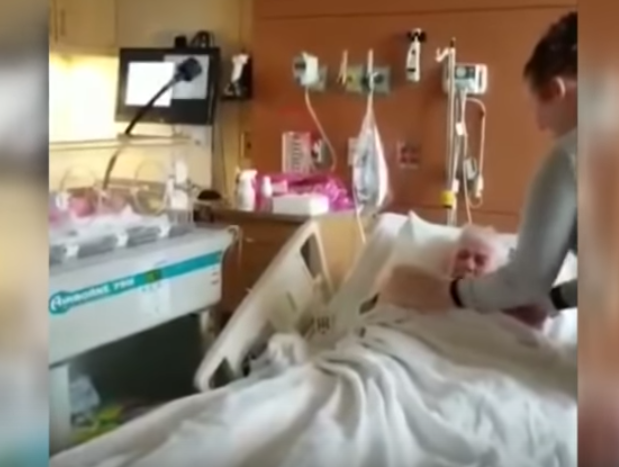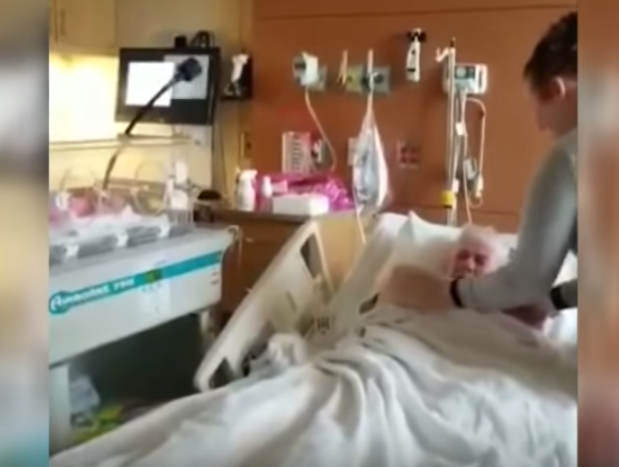 What do you think about this beautiful video? Are you happy that Charles was able to meet his great-granddaughter before he died?
If you thought this was a sweet story, please pass SHARE it with a friend, but warn them they just might cry!