Alex Trebek has limited control over the future of Jeopardy! However, after shaping its present for so long, his opinion is always worth hearing. Naturally, he has thoughts on where he would like to see the show go after his reign as host. And, it turns out, Alex Trebek has a "dream" replacement picked out in the form of Betty White. As the iconic host celebrates his 80th birthday today, July 22, he continues looking to the future after his long, successful past.
Trebek can relate to White – and vice versa – in some meaningful ways. Both defy the odds with their grace through the aging process. They also sport careers that won't be stopped so long as they draw breath. As a popular, iconic woman with a lot of charisma, White fulfills a lot of checkmarks.
Alex Trebek has one candidate to host 'Jeopardy!' and that is Betty White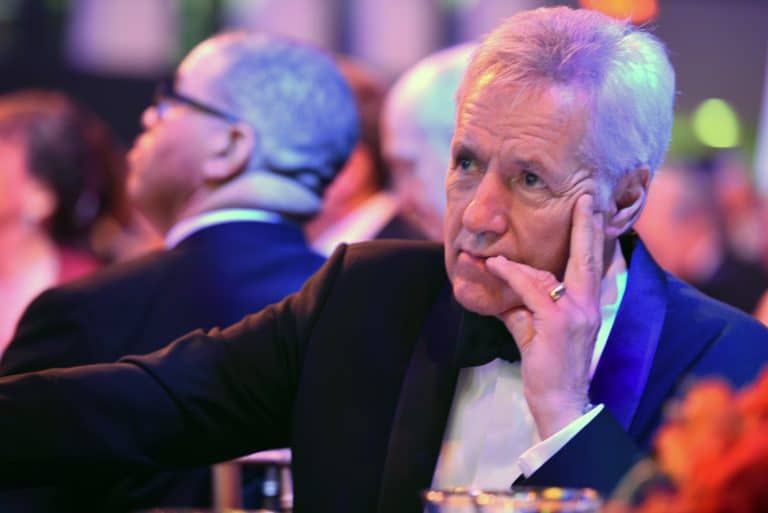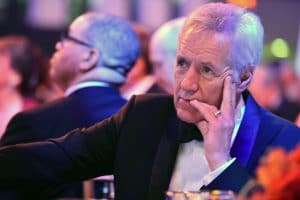 For the most part, Trebek wants to leave the decision for his replacement up to the producers of Jeopardy! Overall, he just wants them to choose someone capable, who they feel will best carry the show onward to success. But he did offer one name as an end goal, the host to rule them all.
RELATED: Do You Remember Who Hosted The 'Jeopardy!' Prequel Before Alex Trebek?
According to Alex Trebek, Betty White is his "dream host" to replace him on Jeopardy! He stated as much during last year's Television Critics Association winter press tour, Cheat Sheet writes. "When people ask me who I'd like to see replace me, I say, 'Well, its probably going to be a woman, and she'll have to be bright, she'll have to have a good sense of humor,'" Trebek reflected. "Uhhh, let's see… Betty White! Betty White is my choice." For the most part, Trebek and fans acknowledge this as a joke. But the celebrated host deserves some good humor just in time for his birthday, July 22.
What does the future have in store for the show?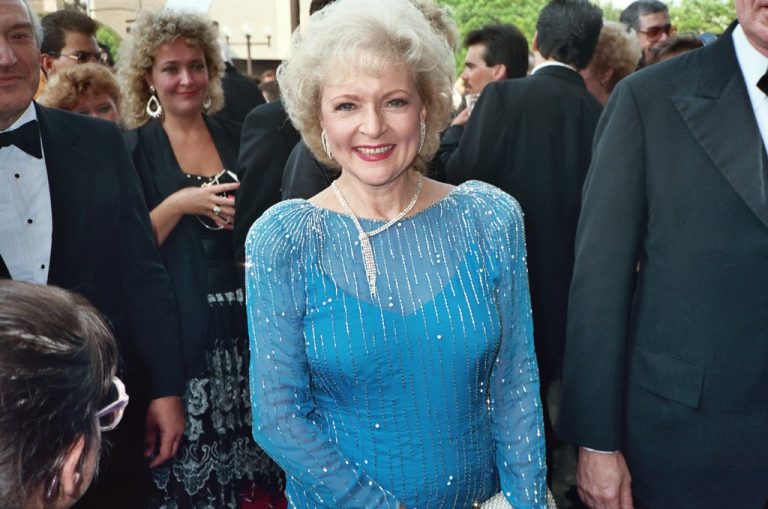 Although a transition of power from Alex Trebek to Betty White would be very interesting to see, he and the producers acknowledge the need to think of a serious, long-term replacement. Both parties are adamant about having a woman take over the show. One candidate Trebek did bring up in earnest is Laura Coates. Coats is a legal analyst and news anchor. She is used to being in front of the camera and drawing from a large pool of information.
Trebek also proposed Alex Faust. Although Faust isn't a woman, his youth gives him a helpful bit of young energy to bring to the show and he too has valuable experience, as he is an LA Kings announcer. No one wants to imagine the show without Trebek in any near future, but it is a question they need to answer. Urgency comes especially after Trebek gave a somber update about his cancer treatments. Taking care of and supporting the show is a way for everyone to honor him. Whether the show does actually go from Alex Trebek to Betty White or someone else, hopefully, it will be in good hands.