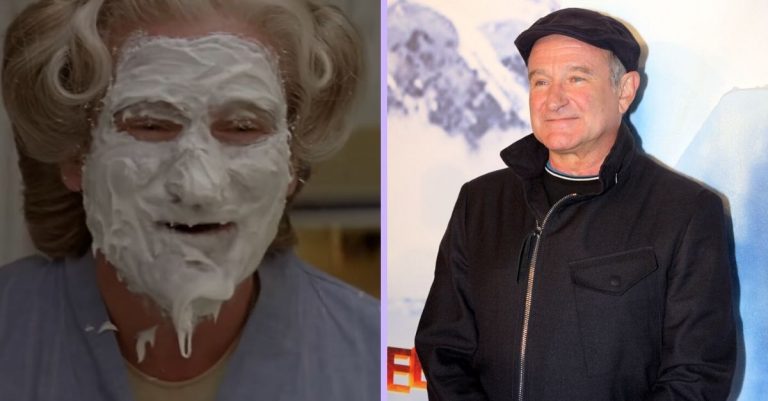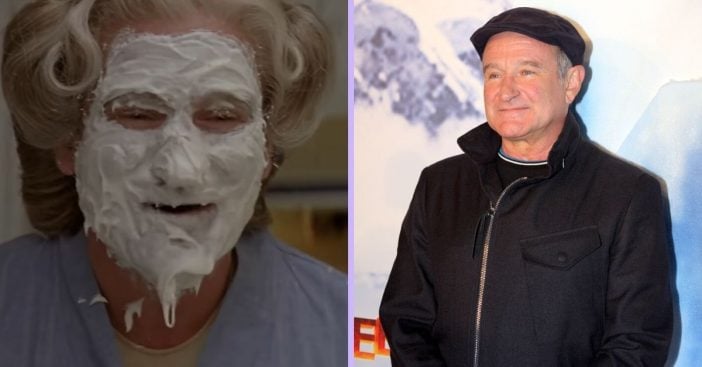 1993 introduced the world to Mrs. Doubtfire, the titular nanny who stars in the hit Robin Williams comedy-drama. But Mrs. Doubtfire isn't all that she seems. In fact, she is actually Williams' character, Daniel Hillard, in disguise. But that's not all the surprises this movie has hidden beneath the surface.
In fact, looking under one cake-lathered surface reveals another fun fact. Anyone who has seen a movie with Robin Williams in it knows he had an affinity for improvisation. He gave Disney animators a run for their money in Aladdin. He also helped make one iconic moment from Mrs. Doubtfire exactly the scene we know today. Namely, his quick improvisation skills shaped the cake-face scene thanks entirely to a mistake.
This role allowed Williams to show off his improv proficiency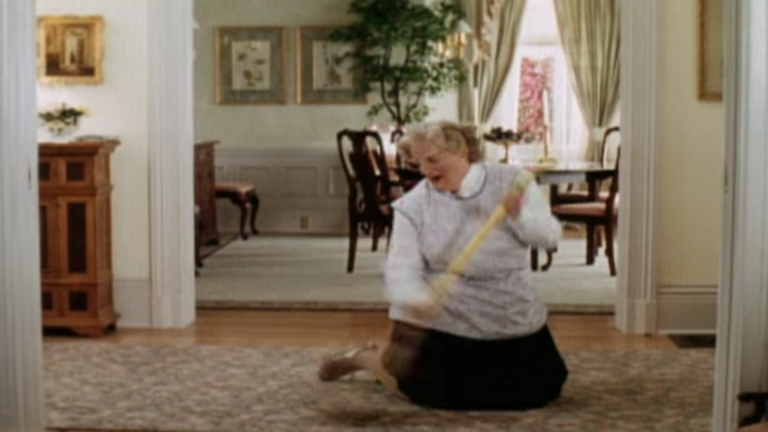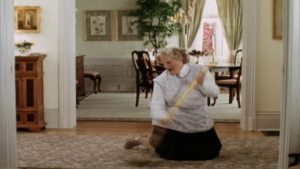 As Hillard, Williams played a talented freelance voice actor. He loves his children but a complicated home life keeps him from being there for them. So, the master of playing pretend conjures up the alter ego known as Mrs. Doubtfire, who becomes the kids' nanny. She sports a prim, proper accent, frumpy clothing, and a distinctive face mask to hide Hillard's true identity.
RELATED: The Cast of Mrs. Doubtfire: Where Are They Now?
At one point, Williams' Hillard must speak to a Mrs. Sellner while still in disguise. But he does not have the mask on. The character desperately shoves his face into a cake so the icing hides his identity. At one point, though, icing drips right off his face into a mug full of hot liquid "Mrs. Doubtfire" was going to serve. Without missing a beat, Hillard laughs it off by asking if she wants some cream, and then some more when another drop falls into the mug again.
Robin Williams turned a mistake into part of his scene in 'Mrs. Doubtfire'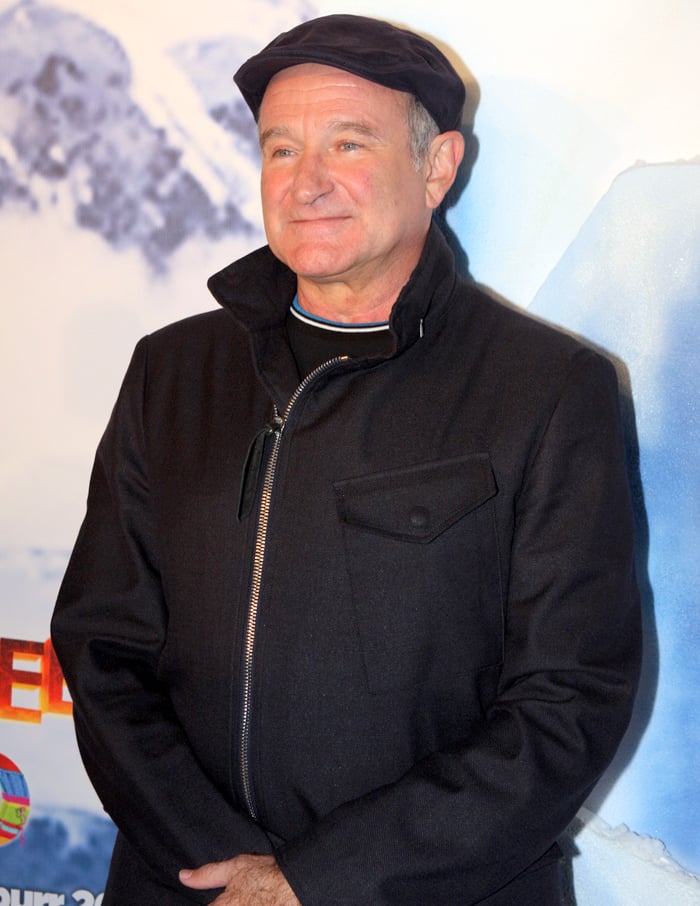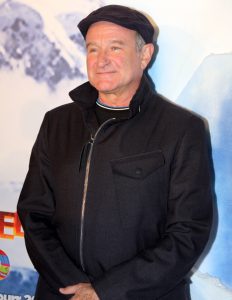 Funnily enough, though, the icing falling into the mug was not planned as part of the scene. Bustle writes that the heat from the cameras actually made this scene go awry when the icing started to melt and drip off Williams' face into the drinks. The cast and crew might have cut the scene off there and redone it, this time with temperature adjustments to keep all parts where they belong and avoid the mistake.
But the cast and crew were working alongside an improvisation master. Instead of breaking away to fix the set and his face, Robin Williams just went along with it and made it part of the scene. He seamlessly acted as though the incident were part of the moment between Hillard and Mrs. Sellner. Really, this both shows off his quick thinking and attention to detail. Real-life doesn't care if a desperate attempt at disguise gets nearly thwarted by high temperatures. Williams really embodied his thespian character at this moment.