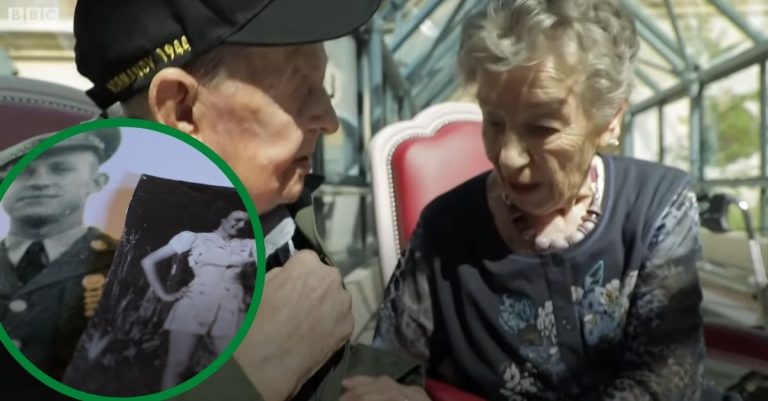 The attack on Pearl Harbor launched the U.S. into involvement in World War II. Though the U.S. provided important supplies to the Allies, no troops set foot in the European or Asian theaters for major combat until after December 7, 1941. The turmoil of war changed millions of lives. For one soldier, though, it gave him the chance to fall in love. Decades later, veteran K.T. Robbins got to reunite with this dream girl, Jeannine Ganaye.
Their story began all the way in Briey, France, over 75 years ago. He was a 24-year-old serving in the northern part of the country. She was an 18-year-old who met him while he searched for help with washing his clothes. War brought them together and separated them. But many forces now work to keep them in contact to this day.
The brief but powerful meeting between K.T. Robbins and Jeannine Ganaye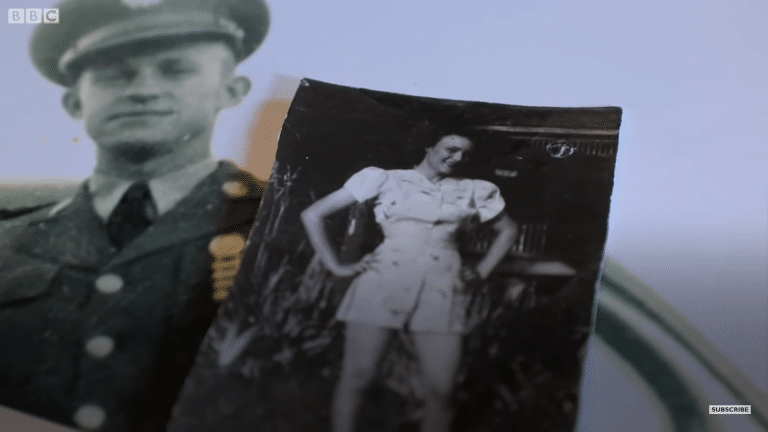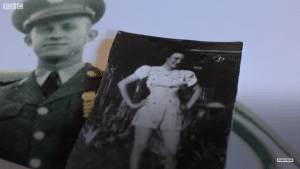 A little over 75 years ago, K.T. Robbins found himself stationed in Briey, today known as Val de Briey. The town sits in the northeastern part of France. At the age of 24, 22 Words writes, he sought help with washing his clothing in the foreign country. He got aid from the mother of 18-year-old Jeannine Ganaye. This chance encounter helped them set eyes on each other and commence three months of romance.
RELATED: Nurses Applaud 99-Year-Old WWII Vet After He Beats Coronavirus
The two fell in love in those approximately 90 days. However, he was then called to the front lines and the two lovebirds parted ways. Robbins finished his serving and then found himself returning to his home in Memphis. There, he married a woman named Lillian and the two opened a hardware store together. They enjoyed 70 years of marriage until Lillian's death in 2015.
Reunions from the past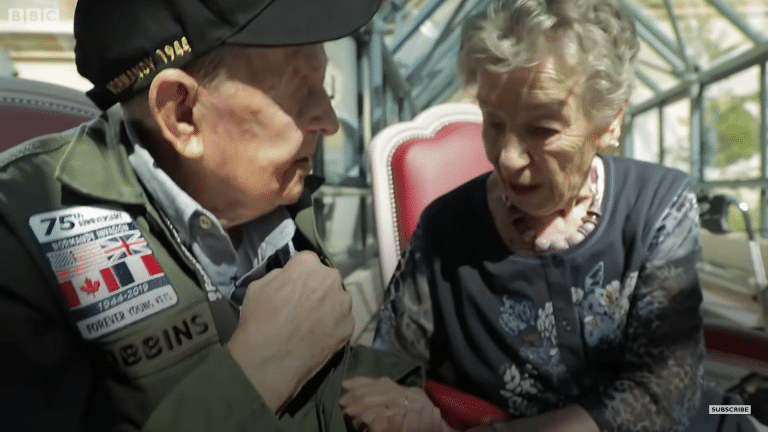 Last year, Robbins turned 97 and Ganaye turned 92. But it's never too late for connecting when both parties have their memories. Linda Tosh, Robbins' neighbor, helped him fill out an application for veterans to celebrate the D-Day invasion. The application asked if the veteran wanted to try and find anyone in particular. With this knowledge, the organization running the trip, Forever Young Senior Veterans, managed to find Ganaye with the help of a French news station. The station's correspondent, Agnes Vahramian, found Ganaye and reached out. At first, Ganaye was unsure if she wanted this reunion.
"I called Jeannine, but she 'needed time to know if she wanted to meet with him again,'" Vahramian recalled. "It took me a few days to convince because she was afraid of the others' opinions and to be misjudged." On June 8, 2019, the two got to meet again. For Robbins, it was like no time passed at all. "Imagine seeing somebody 75 years after you met her," he outlined. "And when you see her the love is right there again. Just wow. It was tremendous." This time, though, when Robbins returned to the U.S., he was determined to keep in contact. Two hours of nonstop chatting wasn't enough. Fortunately, the duo has a team of people setting them up with computers and phones for calls and video reunions. They'll even be able to get by the language barrier between them. Today, they'll have a translator. But in the past, Robbins explained, "I spoke enough French to get by, but with a lot of hand motions and make outs we could make it by all right."