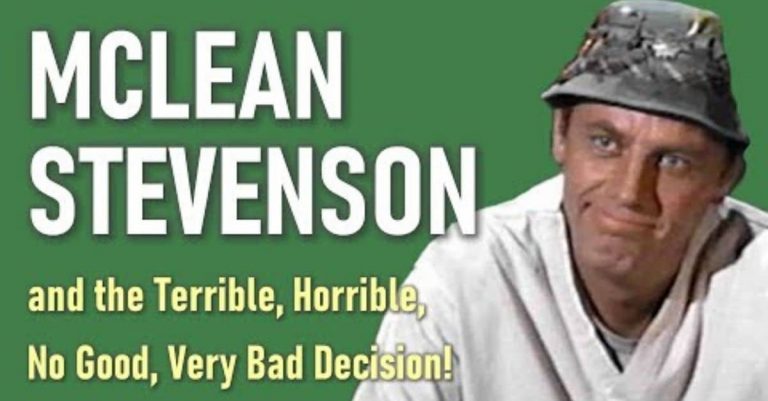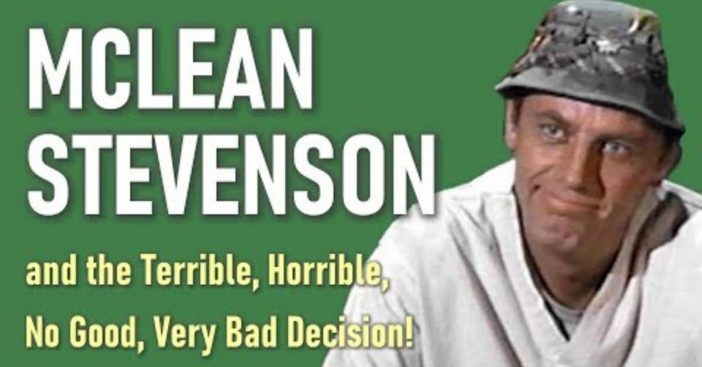 For the first three seasons of M*A*S*H, actor McLean Stevenson played Lt. Colonel Henry Blake – a role that brought with it fame and fortune for the actor who had known that he was destined to be in the entertainment industry since he was just a young lad.
And although McLean was part of one of the funniest ensemble casts on TV, he managed to stand out. So much so that he won a Golden Globe for his work on the show in 1974. During the mid-70s, M*A*S*H was arguably one of the most popular shows on television. The cast was great…but it was more than just that. The creative team, led by Larry Gelbart was top notch and the scripts that the actors were being given allowed them to shine, regardless of whether your role in that week's episode was a big one or a small one.
Please Stop Cutting My Scenes!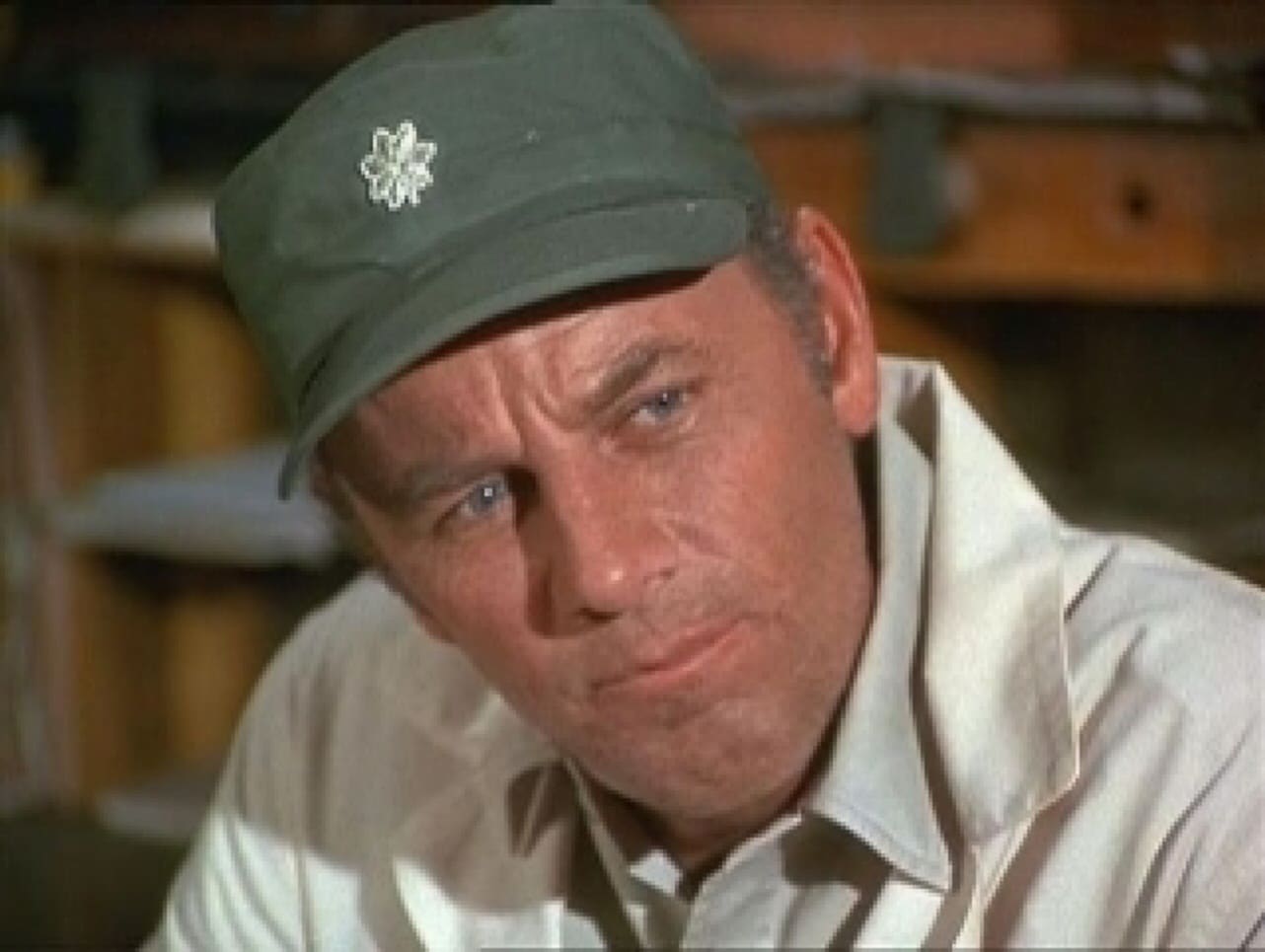 Still, after a while, the intoxication of being on a hit TV program started to wear off for Stevenson who became increasingly frustrated that, if an episode needed to be trimmed for time, it was usually his stuff because his stories often were in the periphery while the crux of many of the episodes focused on Hawkeye and Trapper John.  McLean also became more than just a little upset about the working conditions that he and his castmates were dealing with on-set.
RELATED: Where Are The 'M*A*S*H' Actors Today?
Enter NBC: At the time, the network was a perennial 3rd place finisher and they were hungry for talent. When they caught word that McLean might be willing to leave M*A*S*H for greener pastures, the courtship began. McLean was told that, when Johnny Carson chose to retire, he would be in the running for the top late-night spot and, in the meantime, he could have his very own show. A show where he would be the absolute focus. All that stuff sounded pretty darn good to McLean. So, he told the folks at M*A*S*H that he wanted out. In retrospect, it's easy to say that it was a terrible, horrible, no good, very bad decision…but, at the time, it looked like a risk well worth taking.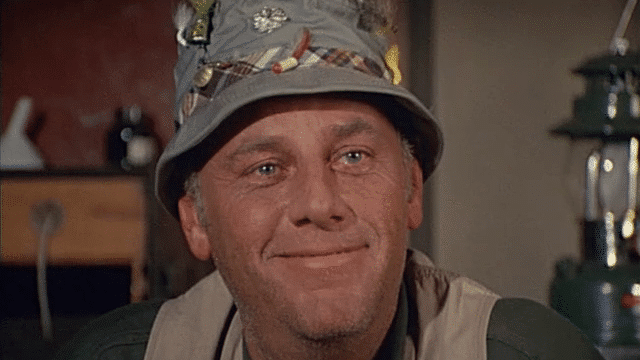 A Permanent Goodbye for Lt. Colonel Henry Blake
And so…at the end of the third season, Lt. Colonel Henry Blake headed home.  Of course, we all know that Stevenson's character didn't make it home.  His plane was shot down somewhere over the sea of Japan.  When the writers added that last-minute addition to the script, they cemented the fact the Lt. Colonel Henry Blake would never again return to his M*A*S*H unit.
At first, things seemed to go swimmingly for Stevenson. In fact, whether appearing as a guest or subbing for Johnny, McLean always seemed at home on the Tonight show set. Of course, who knew that Carson was nowhere near being ready to retire. It would be well over a decade before Johnny announced plans to leave late at night, and that was a hiccup in the plan.
As everyone knows now, McLean Stevenson had a string of failed TV shows during his association with NBC. TV critics weren't kind and television audiences chose not to watch. Over time, McLean's lack of success became something of a running gag for comedians everywhere.
The reality is that none of the cast members that left M*A*S*H ever found another show that had similar success. Wayne Rogers? Nope. Larry Linville?  Think again. And Gary Burghoff? No way José!  Those roles paired with the show itself, was just so iconic, that it just became impossible for the actors to step away from the characters that had made them household familiars.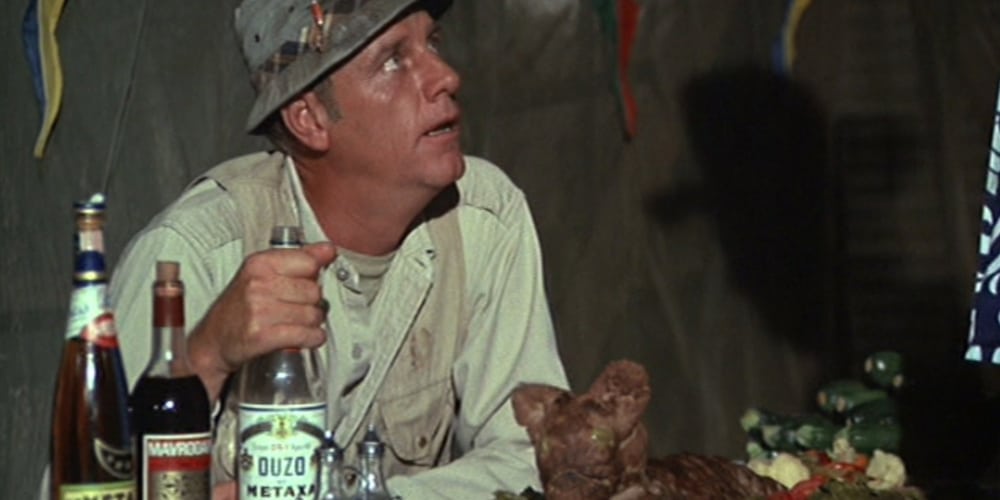 So, at the end of the day, was it really a horrible decision on McLean's part? It's arguable that it wasn't. Why? Because he wasn't happy and to quote the Dalai Lama, "the very purpose of our lives is to be happy." If we're not, we need to make a change and that's exactly what McLean Stevenson did.