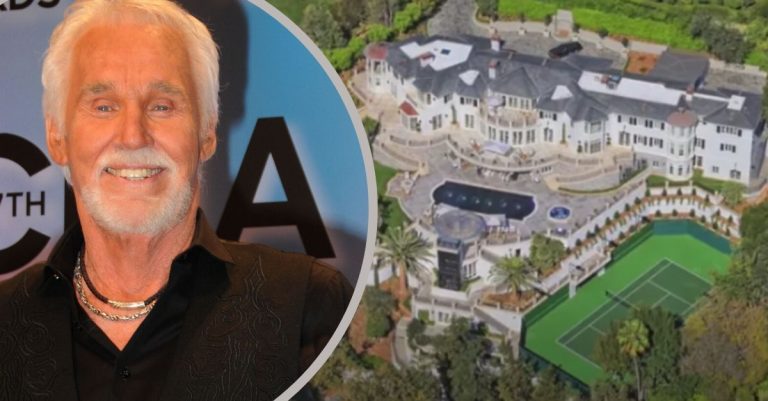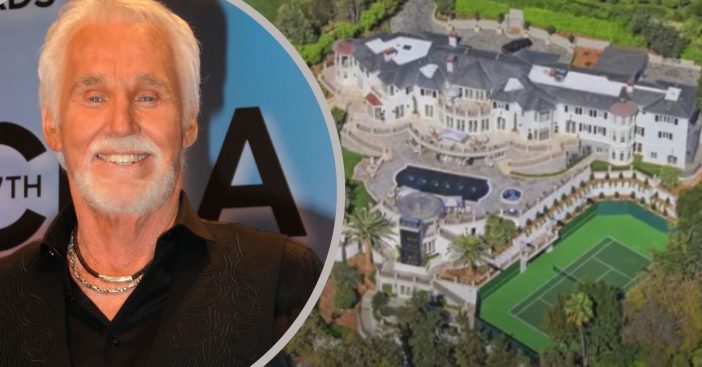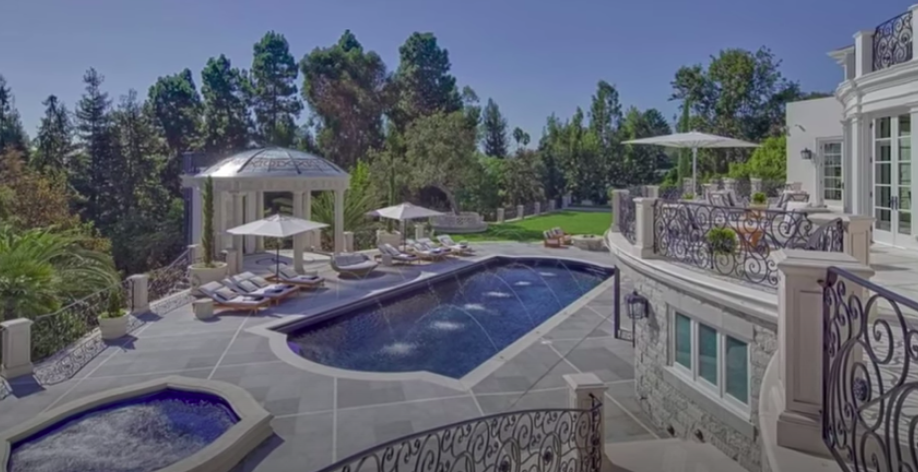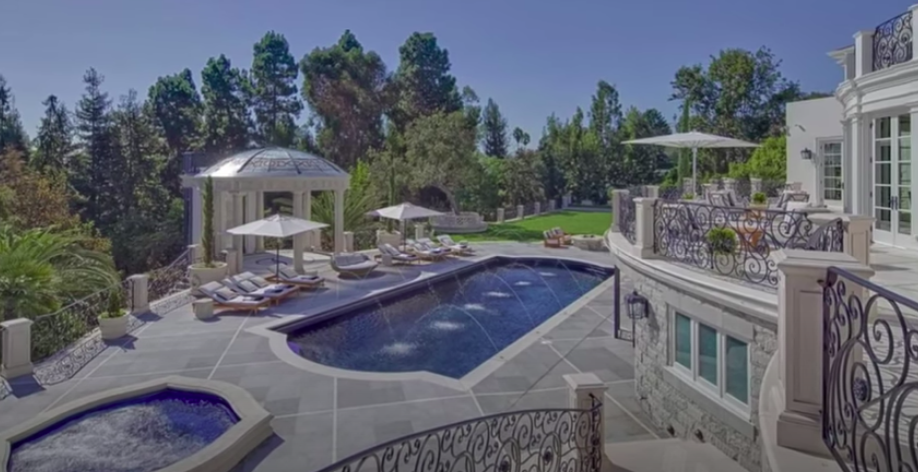 Who wouldn't want to wake up to this view? This stunning pool appears to also have a little side spa area with some fountains spraying into the water. Plus, a full deck from above and below to enjoy the beautiful summer days in CA!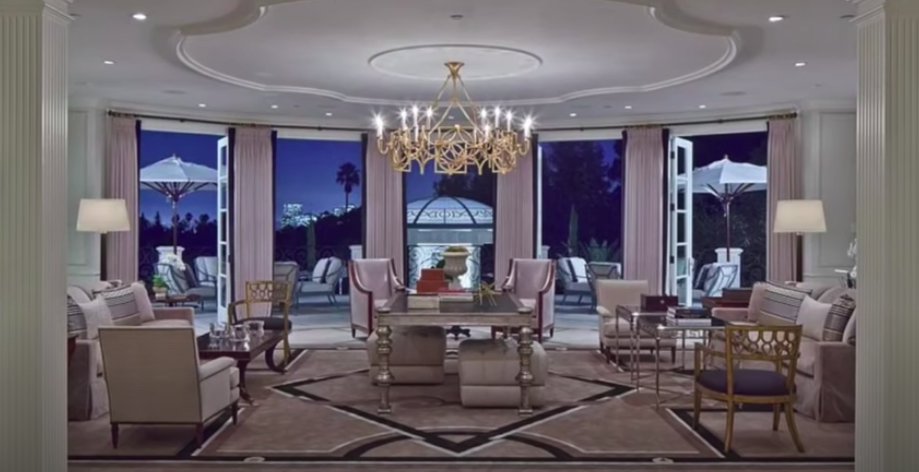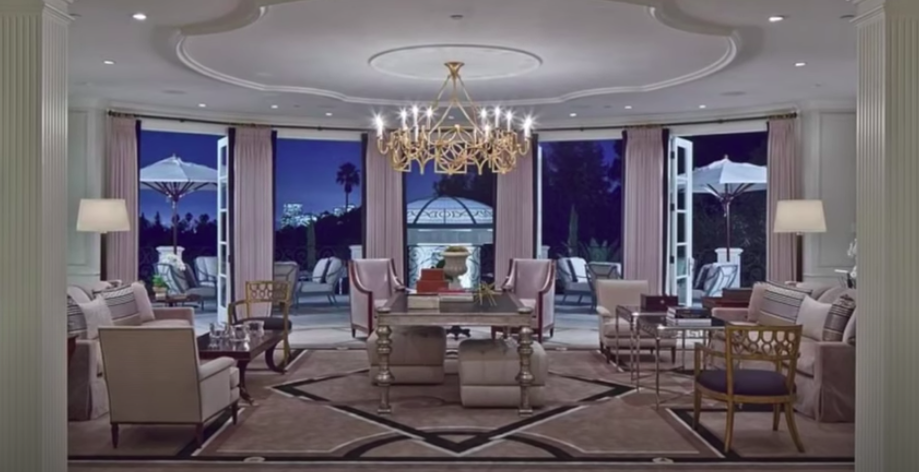 The lower-level view of the pool area from inside. Just a stunning room to relax in after spending a day in the sun.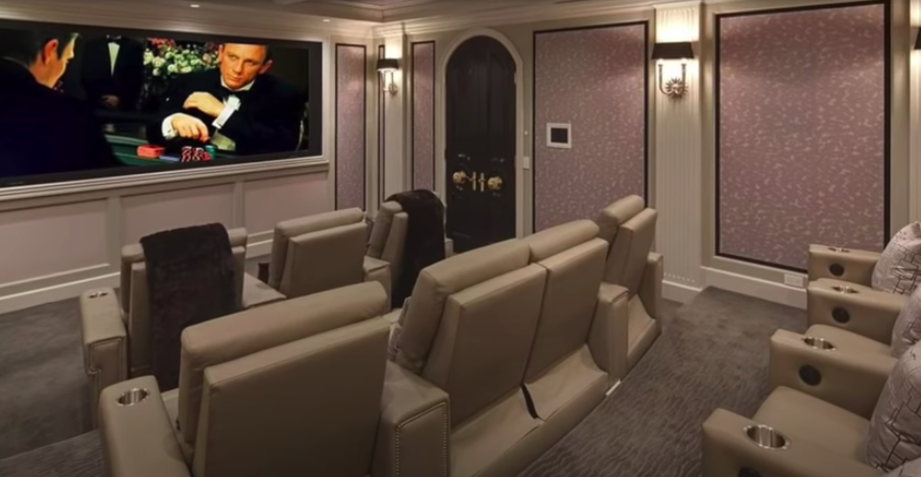 Another great way to unwind when the day is done is, of course, by enjoying a movie in the movie theater room! Every celebrity mansion seems to have one!
What do you think of the Liongate mansion? Check out the full video tour below.