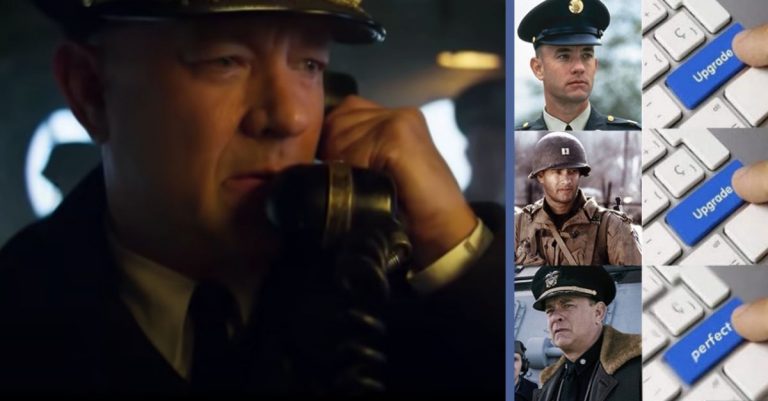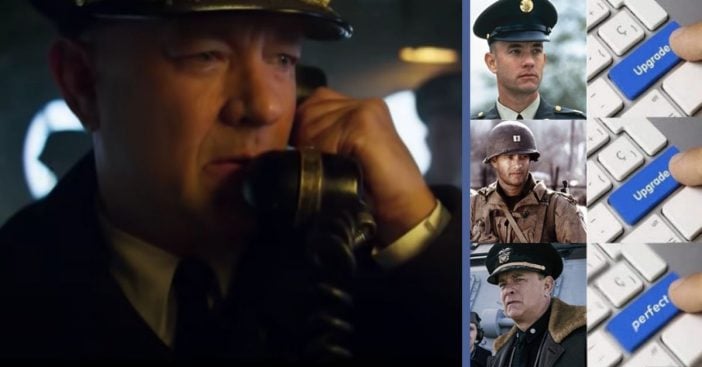 Tom Hanks' newest WWII drama Greyhound just came out and it has sparked some trolling amongst the Navy and Army. In the new film, Hanks takes the plunge and steps into a sailor's uniform after portraying countless soldiers in many movies. Without a doubt, the Navy is very happy and proud to see Hanks portray one of them. Additionally, the film is racking up a 79 percent critics rating and 80 percent audience score on Rotten Tomatoes.
On the official U.S. Navy Twitter account, they made sure to mention the U.S. Army, saying Hanks is "one of them" now. Hanks has previously played characters in association with the Navy before, including astronaut Jim Lovell (Apollo 13) and former congressman Charlie Wilson (Charlie Wilson's War).
Navy gets some trolling on the Army
Sorry @USArmy, @tomhanks is finally one of ours now.

Out now, head to sea 🌊 #GreyhoundMovie on @AppleTV. pic.twitter.com/0mXBwDPfNF

— U.S. Navy (@USNavy) July 10, 2020
The new film released to Apple TV+ is based on C.S. Forrester's 1955 novel The Good Shepherd. Hanks stars as the fictional Cmdr. Ernest Krause who fights to escort a convoy of Allied supply ships across the Atlantic ocean with limited support during WWII. Since Hanks has had a lot of experience with portraying soldiers in war films, he had a direct hand in helping to author the script.
RELATED: Tom Hanks Is 'Heartbroken' His New Film Is Not Going To Theaters
Boston Globe film critic Ty Burr writes about what he thinks about the new film. "Dunkirk or 1917, this is not," he says. "But as a window onto an under-acknowledged arena of combat and a starting point for armchair military historians, Greyhound is seaworthy enough to make it across."
Army Responds!
We guess #RangersLeadTheWay, even for the Navy! pic.twitter.com/QQAmkXgUPX

— U.S. Army (@USArmy) July 10, 2020
Of course, the Army responded to Navy's tweet with "We guess #RangersLeadTheWay, even for the Navy! Nothing like some harmless and friendly banter, right?