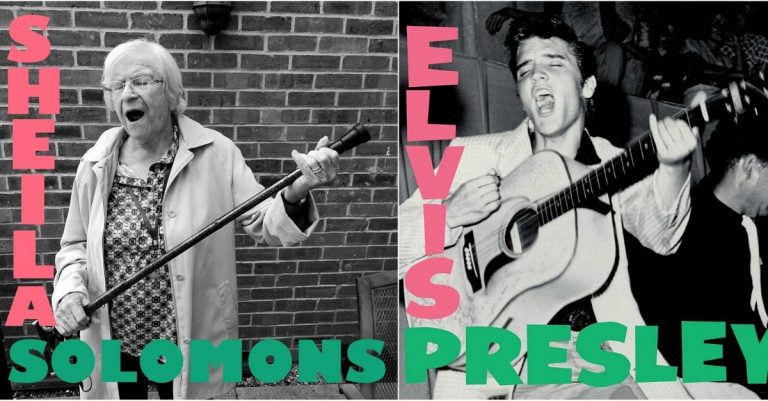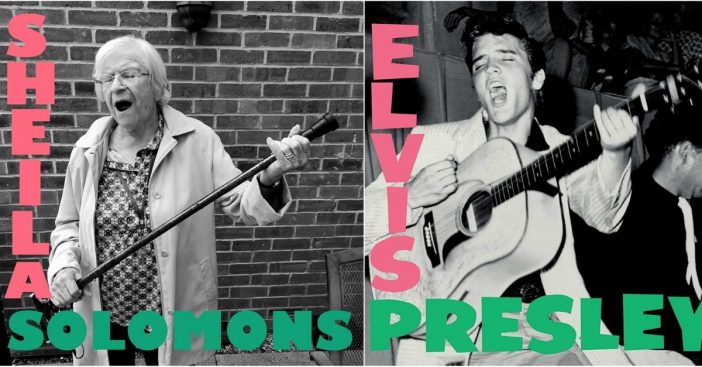 During the coronavirus lockdowns, many of us have to find new ways to stay busy and have fun. In a U.K. nursing home, the residents decided to re-create some of the most iconic album covers. The results are phenomenal! The residents live at Sydmar Lodge Care Home in Edgware.
They decided on some of the most famous album covers across the decades. Some of the artists they re-created included David Bowie, Elvis Presley, Madonna, Adele, and Taylor Swift. They gathered outfits and did their makeup to perfectly match the album covers.
Nursing home residents re-created some iconic album covers during quarantine
Sydmar Lodge Care Home residents and carers have been recreating classic album covers. The home has now been in lockdown for 4 months. pic.twitter.com/XS5YQ4f1Sw

— ℝ𝕠𝕓𝕖𝕣𝕥 𝕊𝕡𝕖𝕜𝕖𝕣 (@robertspeker) July 10, 2020
Robert Speker is the activities coordinator at the nursing home and got the idea. He said that many of the residents were on board and wanted to be involved. Once he decided on some album covers that have been popular over the years, he tried to match up the residents with the covers.
RELATED: Woman Takes Job As Dishwasher Just To See Husband In Nursing Home During Pandemic
— ℝ𝕠𝕓𝕖𝕣𝕥 𝕊𝕡𝕖𝕜𝕖𝕣 (@robertspeker) July 10, 2020
Robert said, "When I was matching the residents up, I had a quick think. Who would like to participate, and which would best suit them? Who wouldn't mind having tattoos drawn on their arms or zigzags painted on their faces? I wanted the resident's personality to shine through. I feel I managed that, unbelievably. The reaction they had was so lovely."
— ℝ𝕠𝕓𝕖𝕣𝕥 𝕊𝕡𝕖𝕜𝕖𝕣 (@robertspeker) July 10, 2020
Robert helped the residents with the costumes, makeup, and took and edited the photos. He shared them on his Twitter page, which has garnered thousands of likes and retweets. All in all, he said the project took several weeks and it was a nice way to bond with the residents.
Robert added, "I thought my friends would see it, but obviously it's spread in a ridiculous way. I feel really overwhelmed and humbled by the response." What an incredible idea! I love all of them. Which one is your favorite?