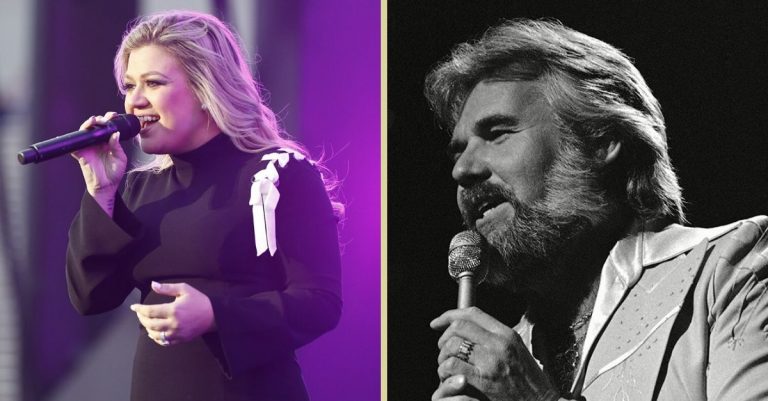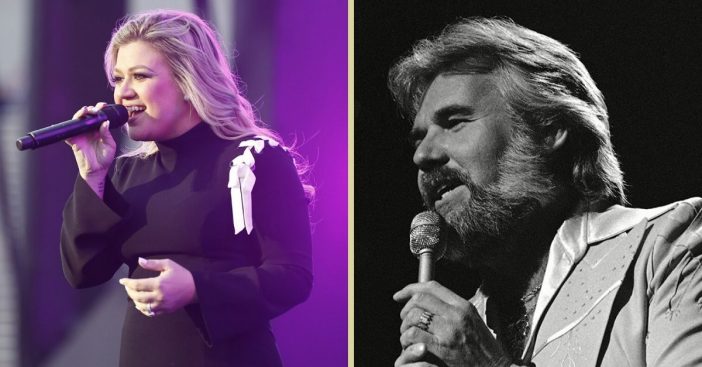 The coronavirus has many people quarantined. Even celebrities must adhere to the CDC guidelines about social distancing. But they find a way to share their craft and spread some joy for everyone, even while under lockdown. Kelly Clarkson's spark of joy comes at a particularly poignant time as we still mourn the loss of country legend Kenny Rogers. Her latest Kellyoke video honored the musical mastermind with a cover of "Sweet Music Man."
Kenny Rogers graced the world with "Sweet Music Man" in 1977. It has some added meaning because Rogers himself wrote that song, on top of recording it. "Sweet Music Man" was the final single from his 1977 album, Daytime Friends. Recently, it was Clarkson's way of reaching the outside world and respecting an icon.
Kellyoke helps Kelly Clarkson keep things rolling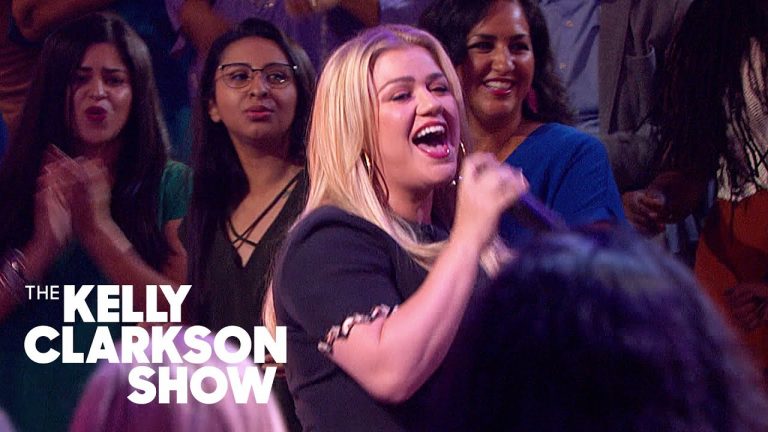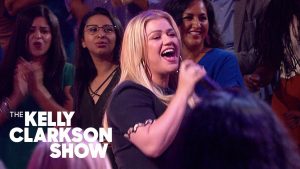 "I don't have anywhere to go in this cabin except for the bathroom so you're here with me again," Kelly Clarkson prefaced her latest video with. And so continues a quarantine-induced trend the singer affectionately calls Kellyoke, a mix of her name and the word karaoke. These videos really represent how Americans are doing what they have to in order to get through this pandemic.
RELATED: Kiss Guitarist Paul Stanley And Son Colin Spread Laughter During Coronavirus Lockdown
Today reports that the coronavirus caused her daytime talk show, Kelly Clarkson Show, to go on break. But the show must go on and Clarkson is continuing to give fans new content. This time, it takes the form of Kellyoke. Before her latest tribute, Clarkson had another installment of Kellyoke six days ago. Fans hailed her rendition then as "beautiful." They also took time to appreciate the candid nature of the videos; Clarkson does not get dressed and made up and instead presents herself to the camera in an earnest way. But her tribute to Kenny Rogers provided an extra layer of open emotions in a beautiful way.
"Sweet Music Man" offers a powerful tribute to Kenny Rogers
https://www.instagram.com/tv/B-IN1hPggTp/?utm_source=ig_web_copy_link
Of all the songs to choose from for a Kenny Rogers tribute, "Sweet Music Man" is among the most poignant, especially as we continue to mourn his loss. Upon its initial release, the song reached number 9 on Billboard's country music list. Even abroad, the song enjoyed fame, reaching number one among Canada's country and adult contemporary charts. Because of its unique blend of styles, it transcends genres between country and pop, guaranteeing its timeless energy.
Many people have covered this beloved piece, so Clarkson is not the first. Dolly Parton incorporated that song into her work. But this month, it seemed appropriate to bring the song back. And so, Clarkson explained with her latest Kellyoke session, "I was planning on doing (a different song), and then Kenny Rogers passed and I thought I would honor him. What a beautiful man. Beautiful songwriter. Beautiful singer. Actor. He did all of the things." Initially, she intended on doing uplifting songs after producing an aching rendition of Mariah Carey's "Vanishing." But even after deviating from her anticipated song type, Clarkson shared her hopes throughout this pandemic. She hopes this will inspire people to come together and be united, after all, "We're all in this together."