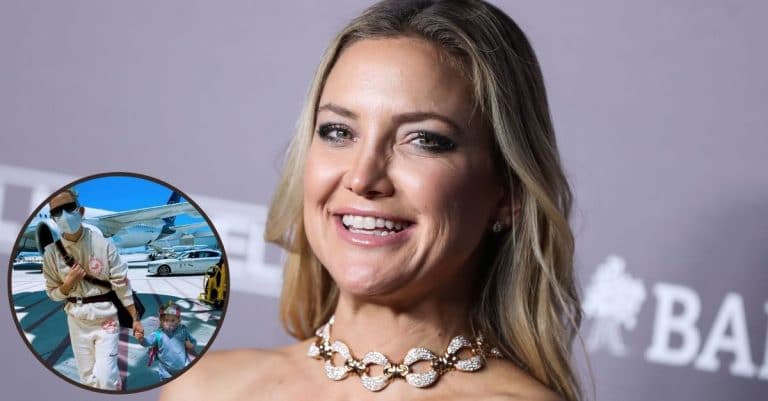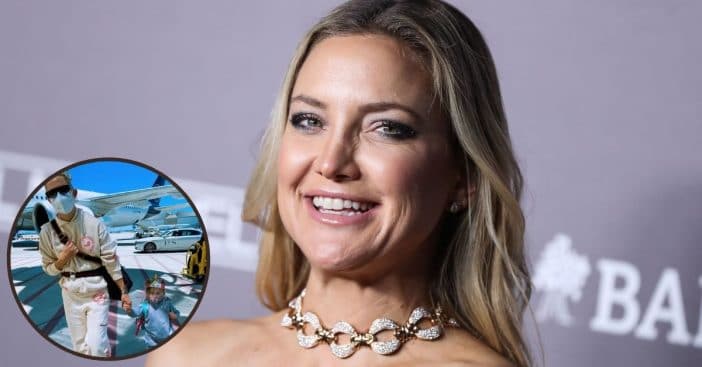 Kate Hudson took her two-year-old daughter Rani on holiday and posted a masked airport photo that had fans divided. "Been since March 2020 and now it's time to roll little lady. We got this," she captions the photo, which showed Hudson in a normal face mask and her daughter in a full face shield.
A lot of fans were mostly commenting over Rani's face shield. "Why? Just Why?" one person wrote, and another simply said, "Poor girl." A third adds, "Let the baby breathe!!!" However, there were fans that loved the photo regardless of the face shield.  "Great job Kate wearing mask with your little lady," someone says. Another writes, "Maybe the cutest photo ever."
Fans argue over Kate Hudson's masked airport photo online
View this post on Instagram
While it's unknown where the pair has decided to travel to, Hudson and her boyfriend Danny Fujikawa has previously favored Europe. Back in 2019 when Hudson was pregnant with Rani, she and Danny were pictured in Tuscany, Greece and the south of France. Then, earlier this year, Hudson was seen on a glamping trip in Paso Robles, California. So, it's safe to say she definitely has the travel bug in her!
RELATED: Kate Hudson, Goldie Hawn, Kurt Russell Share Laughs After Dinner Together
View this post on Instagram
"Moments from one amazing weekend #familyiseverything #famsallhere (Sending love to our new friends @windwoodranchpaso and the band @shawnclarkfamilyband Both who made this a darn good time ) #gotthestevietipi," Hudson captioned her post with the recap of her glamping trip. What do you think about the masked airport photo? Was she in the wrong?
View this post on Instagram
RELATED: Kate Hudson's Daughter Rani Supports Big Brother Bing At Baseball In New Photo