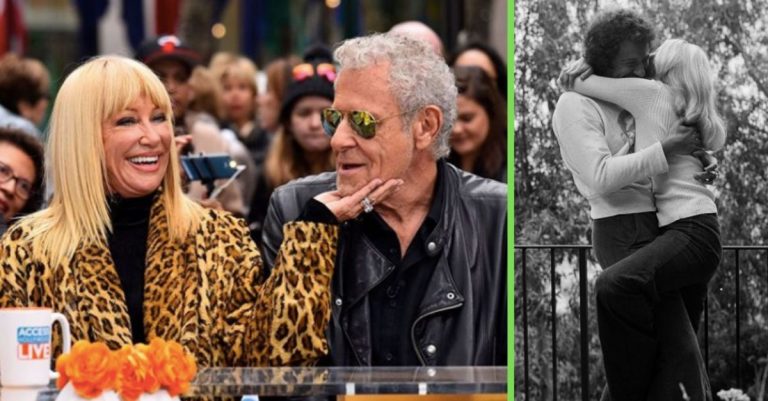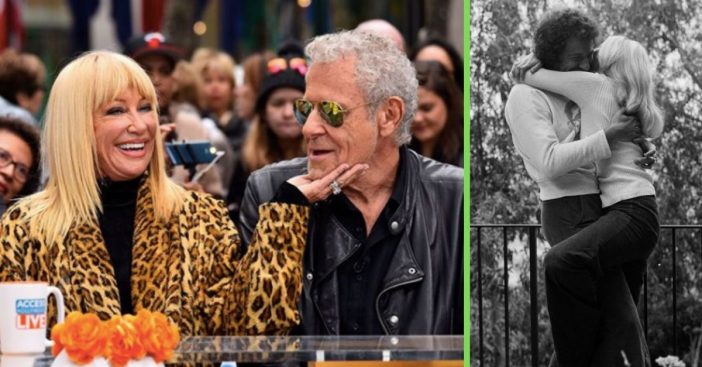 Suzanne Somers and husband Alan Hamel are reflecting on their marriage which spans four decades-long. She says that he still turns her on so many years later. Suzanne took to Instagram to celebrate her husband's 84th birthday. She says, "Over 50 years ago I wrapped my arms around you and knew I would never let you go. Happy Birthday to my beautiful husband. I could not love you more."
The two wed in 1977 and have been together ever since, working together on Suzanne's lifestyle brand. Suzanne also offers their secret to a long-lasting marriage. "He turns me on," she spills to Fox News. "Since the day we met, I'm overwhelmed with the feeling that I can't get enough of him. I love his smarts, I love his sexiness, I love the 'bad boy' in him. I know he loves me deeply. He is loyal. I trust him. I love who he is as a husband and father. He is a success in every arena. He is my soulmate. We laugh together all throughout the day … and he's a great dancer!"
Suzanne says he still turns her on to this day!
https://www.instagram.com/p/CCEUqzmgQZf/
Hamel has some words for his wife as well. "Suzanne is perfection!" he says to Fox News. "I still remember that moment we met. [She] was very different from all the ladies I knew in my 20s. I had trouble speaking," he says. He continues, "I was stunned. We started living together."
RELATED: 73-Year-Old Suzanne Somers Responds To Backlash Of Naked Birthday Photoshoot
"[We] married and fought like wild dogs for years. But we both knew that this was the real deal and worth figuring out, which we did. Since that time, our relationship has really deepened and I don't remember the last time we argued. We are together 24 hours a day and not one night apart in over 40 years. I crave another 40."
He has been there for her through the difficult times
https://www.instagram.com/p/B_DNPKeAcDA/
Hamel has been there for Somers through it all, including the exceptionally tough moments in her life and career. He was there when she was playing Chrissy Snow on Three's Company and wanted to get paid fairly. When the time finally came for Season 5 negotiations, Somers said that she wanted to get paid  $150,000 instead of $30,000. This would be equal to what co-star John Ritter was making. ABC only offered a $5,000 hike. That's when Hamel stepped in.
He attempted to negotiate with ABC, but Somers insisted that ABC was trying to make an example out of her, according to Fox. "I'm out there playing the dumbest woman in America on television, so it didn't sync up that I'm the one out there going, 'Hey, excuse me. Could we talk about parity here and fairness and all that?'" Somers says back in 2017.