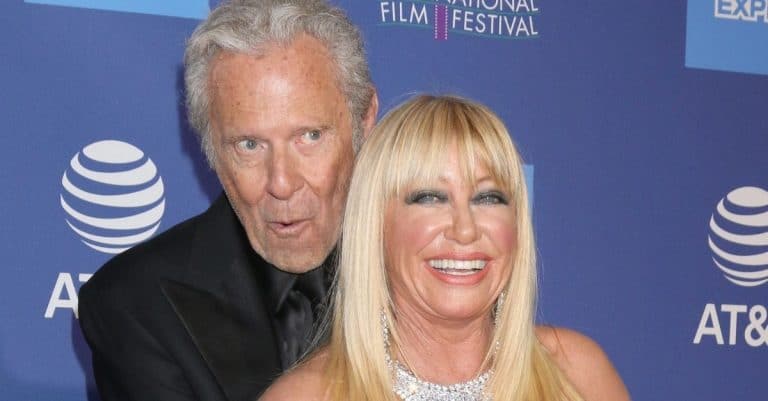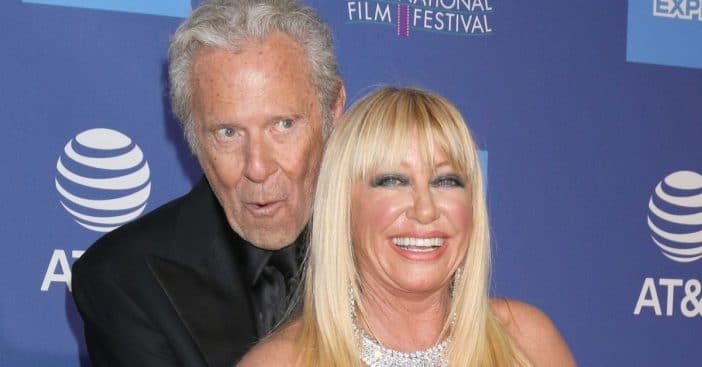 Suzanne Somers and her husband Alan Hamel have been married since 1977. These days, they are as in love as ever! They are often seen on Instagram Live drinking cocktails and Suzanne is very open about their sex life. It turns out, things were pretty crazy even from the start!
The 74-year-old talked about her first date with Alan. She was only 20 at the time. Suzanne admitted that she had a pot brownie and they slept together on the first date! She said, "My first date with him, I did everything my mother told me not to do. I was 20 years old, and I thought I may never get another chance, so I had my first pot brownie. It's the first time I ever went to a man's hotel room, and it's the first time I ever slept with a man on the first date. But we're here all these years later. I just knew he was the one."
Suzanne Somers got high and slept with Alan Hamel on their first date
After so many years together, Suzanne and Alan are now empty nesters and enjoying their time alone together. She revealed that a secret to their long-lasting marriage is giving each other a lot of attention and compliments.
RELATED: Suzanne Somers And Alan Hamel Talk Sex Life In Celebration Of 44th Wedding Anniversary
She said, "I think you get in relationships because you want attention. We give each other a lot of attention all the time. I compliment him all day long. It's not phony. I just look at him. He was walking down from the bedroom this morning and I was walking up from the kitchen and he was in Bermuda shorts and no shirt. My husband's 84. He looks like [how] Steve McQueen used to look. He looks amazing. He works out. He's got big biceps. And I said, 'God, you're so gorgeous.' Well, that stays with him for the day. And we give each other a lot of attention."
View this post on Instagram
She also shared that no matter what stage of life you're in, you should make time for date nights. They keep the spark alive, especially if you have small children. While Suzanne and Alan have no children together, Suzanne has one child from her first marriage and Alan has two children from his first marriage. These days, they also have several grandchildren.
It sounds like a pretty wild first date but things really worked out for the love birds!