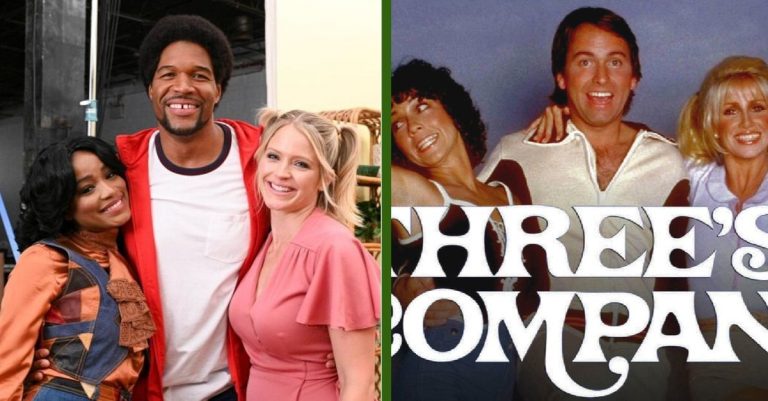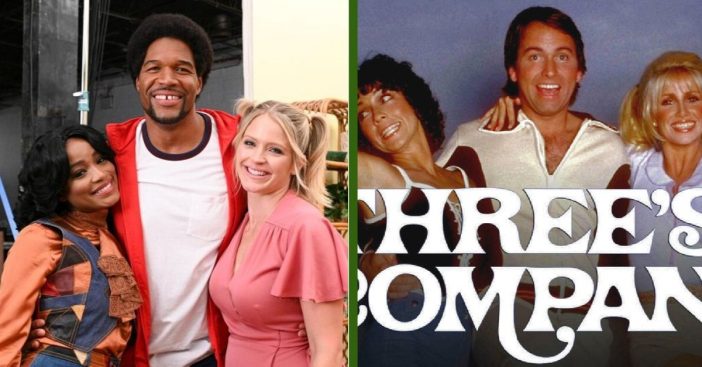 The co-hosts of Good Morning America's new third hour (GMA3: Strahan, Sara & Keke) have just recreated the opening scene of Three's Company to kick off the newest season of their show! The show was previously called Strahan & Sara. ABC would announce just last month that Keke Palmer would be joining the show full-time after filling in for Haines while she was on maternity leave. The show would then change the name accordingly to welcome Keke into the group!
GMA3: Strahan, Sara & Keke airs weekdays at 1 p.m. ET/12 p.m. CT on ABC. This week, they finally aired their recreation of the opening of Three's Company and it's so nostalgia-inducing! You have to check out these photos.
Check out their recreation of 'Three's Company' in these photos!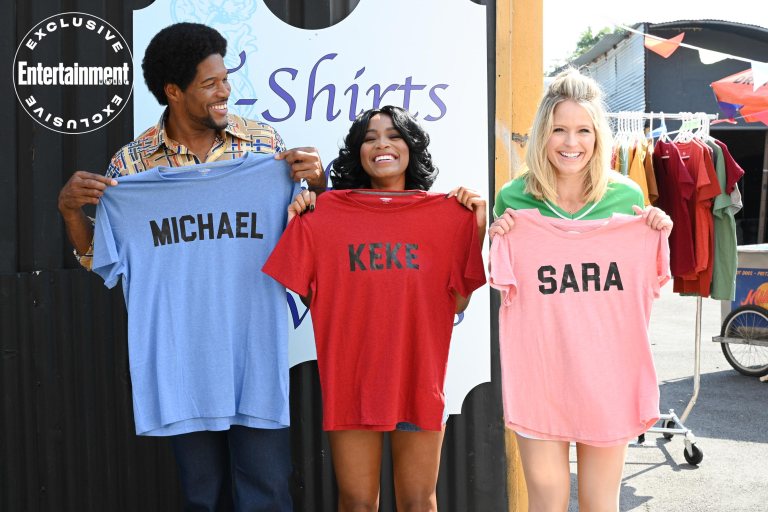 Come and knock on our door. We've been waiting for you!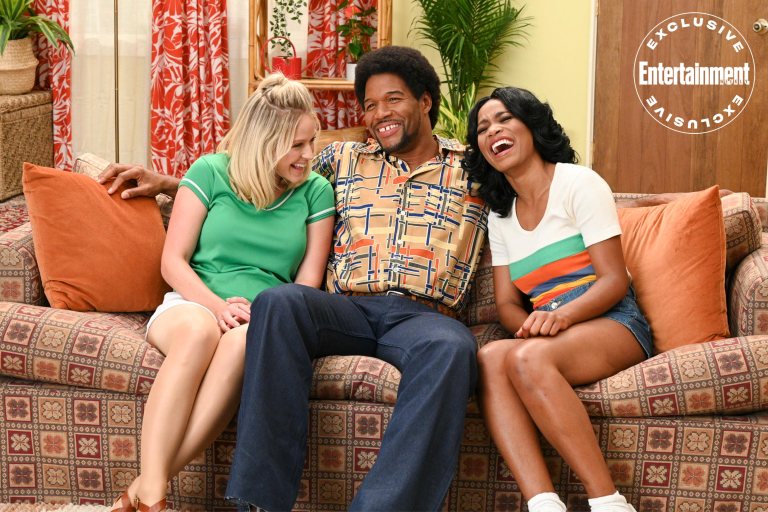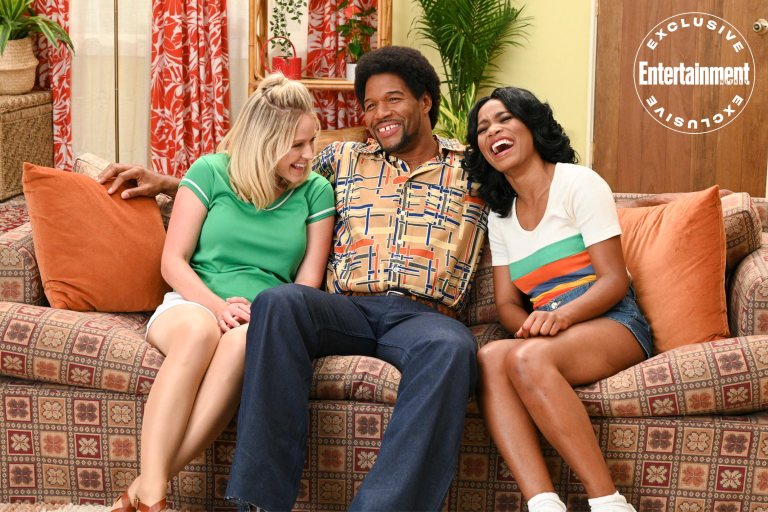 Where the kisses are hers and hers and his. Three's company, too!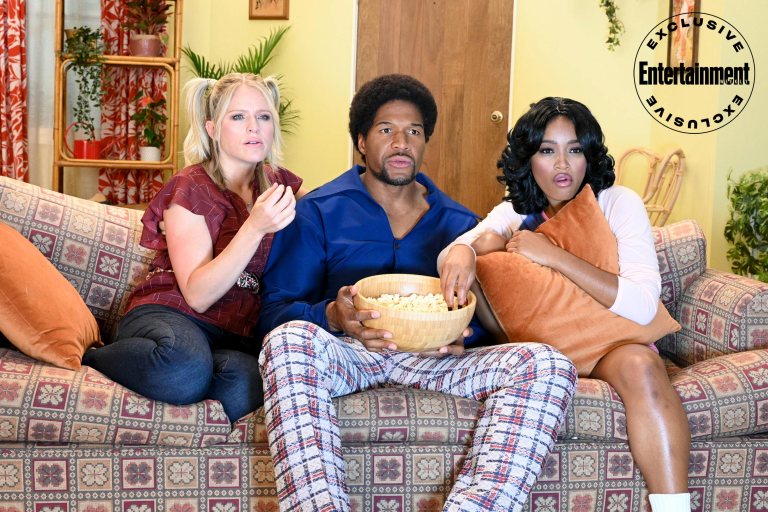 We absolutely love these photos and they did a great job at channeling their inner characters of Three's Company.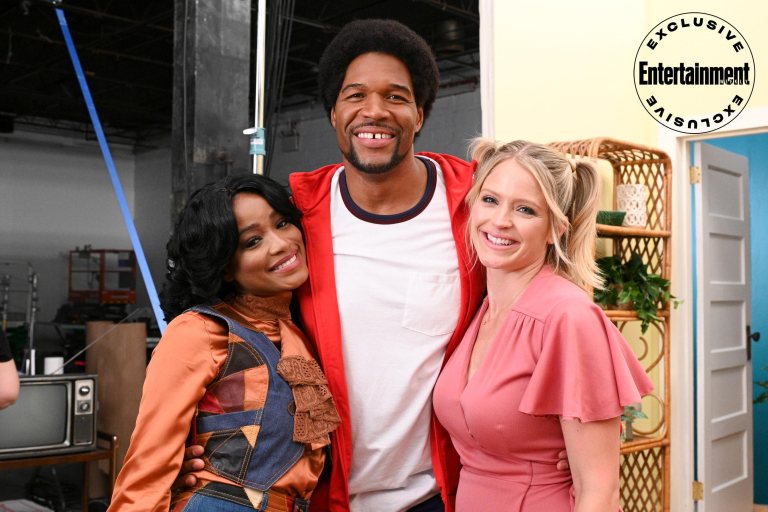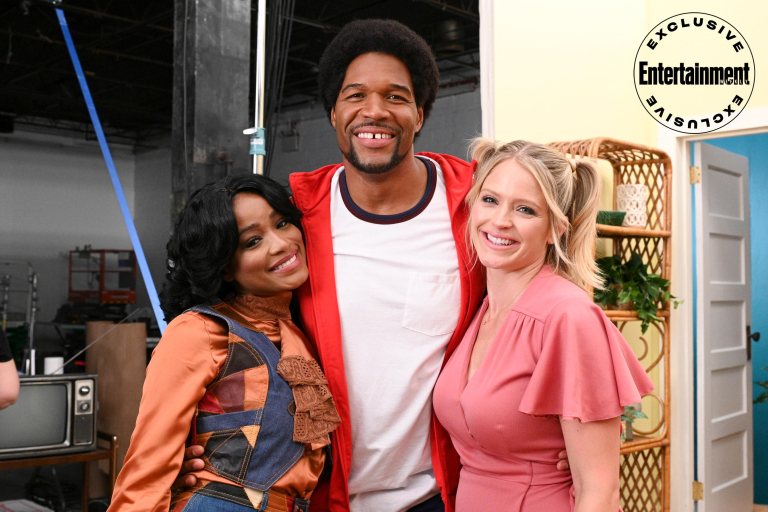 They couldn't help but put a little emphasis on the clumsiness of the original cast in the opening song. Falling off a bike, spilling water on someone else by accident, and even dropping an entire pizza on the floor!
After seeing these awesome, nostalgic photos, are you ready to see the official opening scene in full swing? Check out the video below. We don't think you'll be disappointed!
Strahan introduces the opening scene by saying Three's Company was a show that he remembers watching all the time growing up. He also says it was a lot of fun to shoot and that "three is the magic number," referencing their newly added member to the now-trio, Keke Palmer.
Do you remember watching Three's Company?