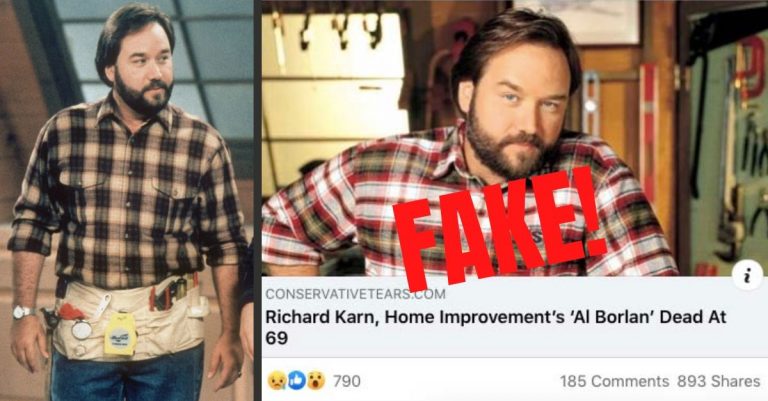 Richard Karn of 'Home Improvement' is NOT dead, despite Facebook death hoax rumor.

He confirms he is alive and well at 64.

Karn has been the victim of a death hoax before, back in 2019.
Richard Karn of the TV show Home Improvement and former host of Family Feud is alive and well at 64 years old. A Facebook post had been circulating stating that the actor had died. Karn confirmed that he is alive through a post on Twitter. The false Facebook post first appeared on the America Loves Donald Trump Facebook page on the morning of June 29th.
The headline of the post also incorrectly stated that Karn was 69. The internal links included in the post redirect readers to stories about false deaths concerning Dick Van Dyke and Ruth Bader Ginsburg, to name a few.
Facebook rumor says Richard Karn is dead, he totally calls it out as a hoax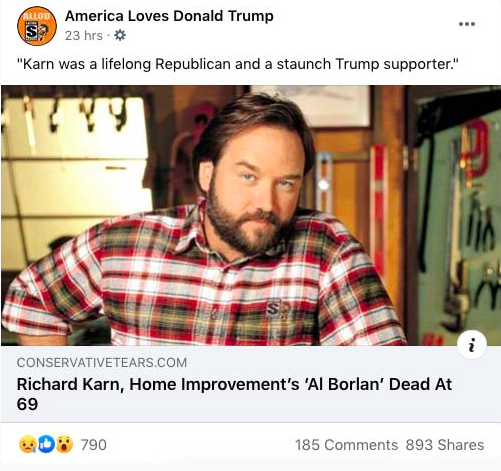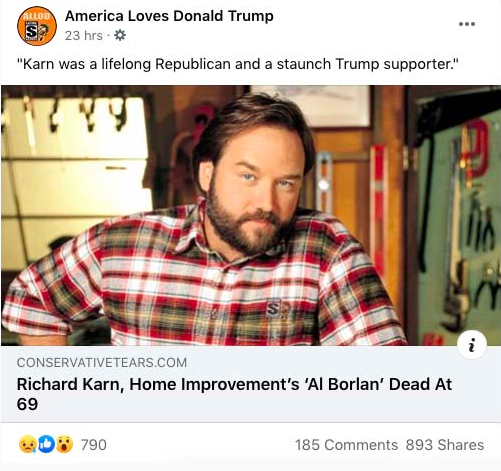 In Karn's address to the post, he writes "Everything about that post is wrong." Karn was the target of a death hoax back in 2019 as well. A fan was angry about a fake news article stating that Karn had died. The actor responds jokingly, "Schrodinger's cat…I'm both alive and dead at the same time."
RELATED: Death Hoax About Beth Chapman Causes Duane 'Dog' Chapman To Speak Out
Currently, Karn is actually very active in the entertainment business with four projects currently in pre-production mode. This includes the holiday movie The Christmas Dance. He also told Closer back in 2018 that he was talking with former co-star Tim Allen about a Home Improvement reboot. Allen himself has said that he would be game for it! "And I think [Pat Richardson] and the kids would be on board," Karn adds during the interview.
How to spot a 'death hoax' post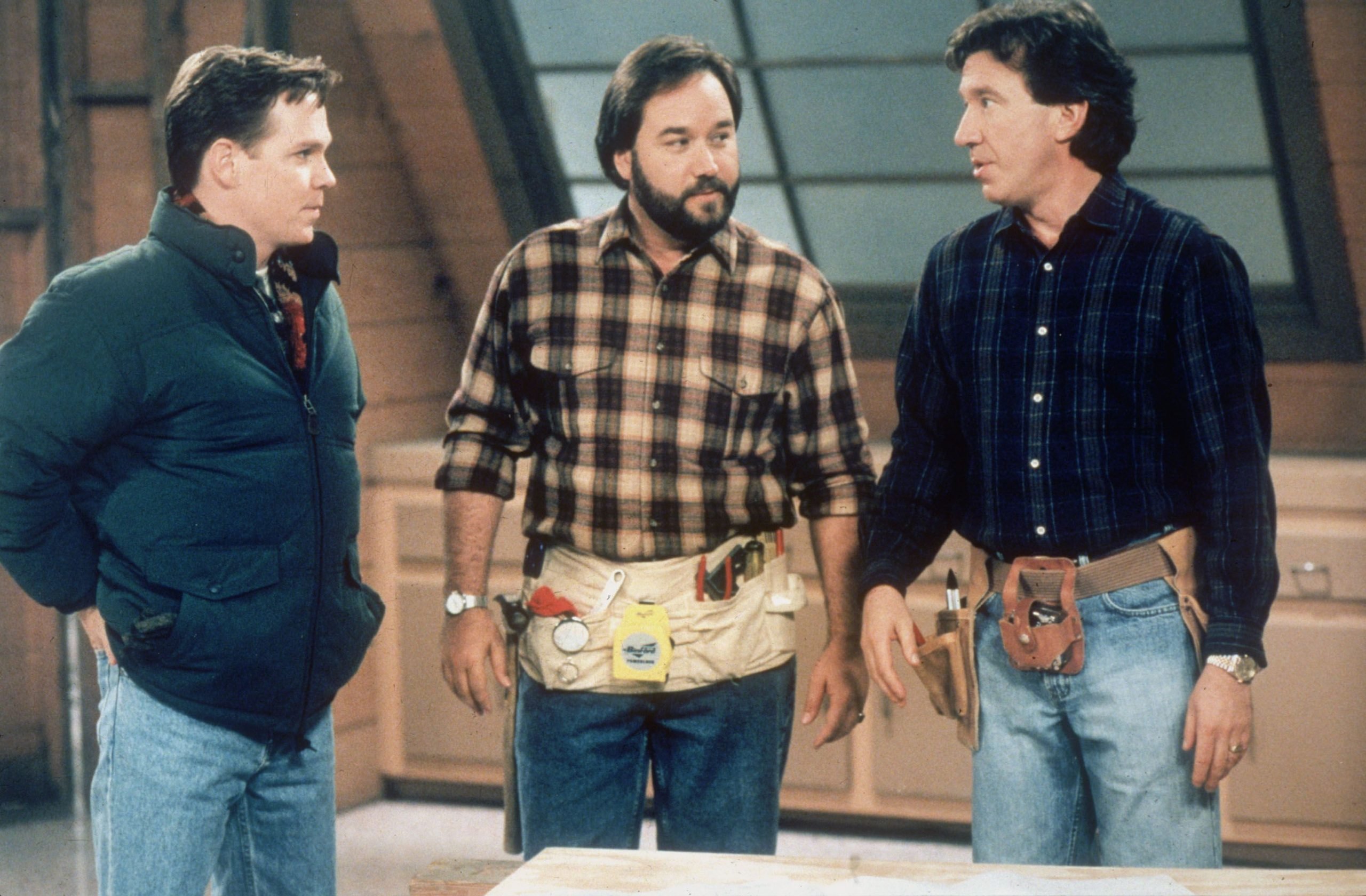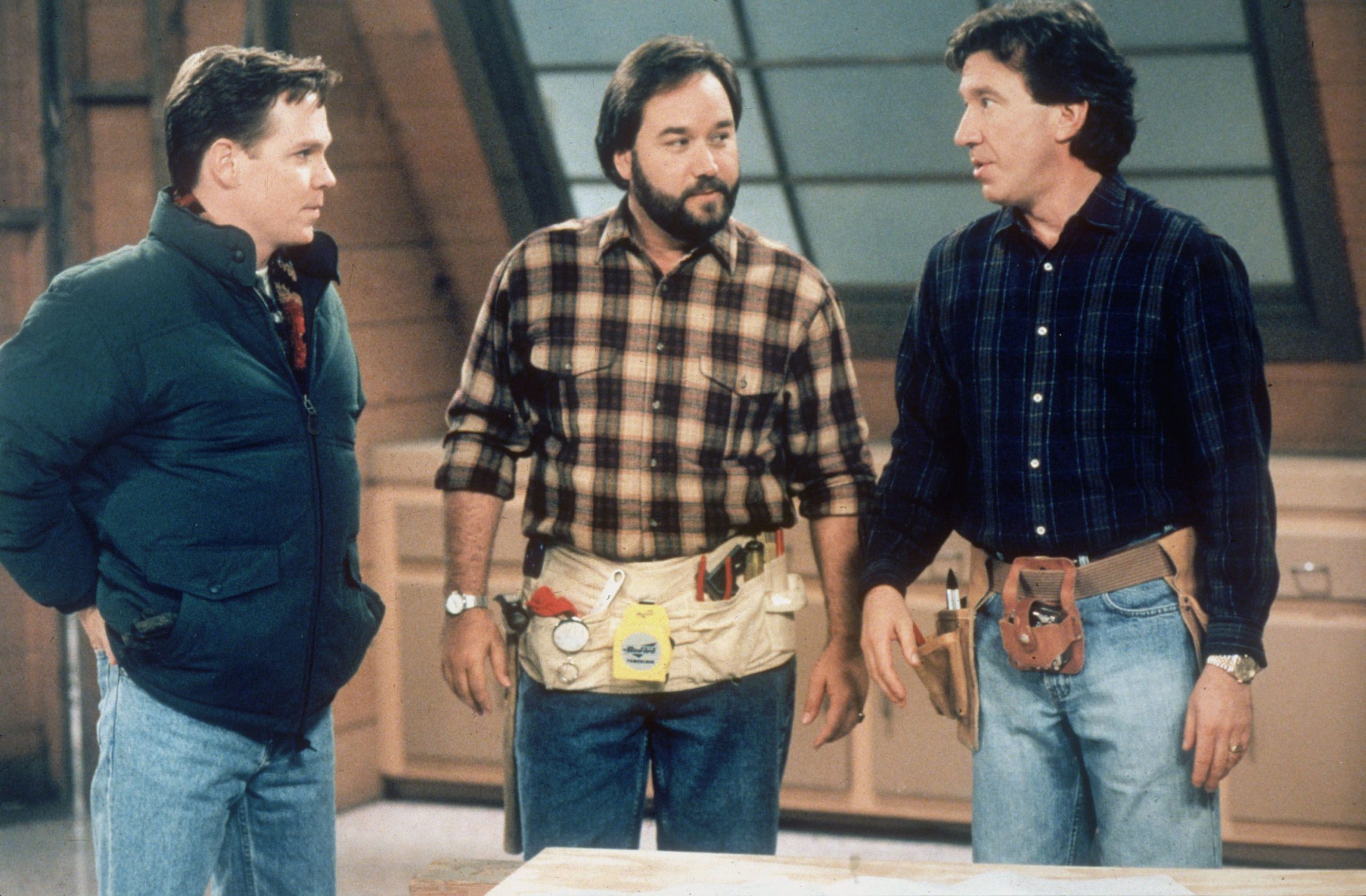 Several celebrities have been the victim of death hoaxes such as Dog the Bounty Hunter's late wife before she actually died, The Rock, and Sylvester Stallone. Back in 2014, ABC posted an article on how readers can spot fake articles and death hoaxes. They say that readers should look for "bait text," which is information that seems interesting but has been used multiple times in other death hoaxes. Such as car crashes or falling off a cliff.
A Washington Post article echoes the same thing, saying, "Breaking news stories will usually include the reporter's name; hoaxes, mysteriously, go un-bylined." That same year (2014) The Week published a list of hoax sites. These include Empire News, The National Report, Huzlers, Daily Currant, and Free Wood Post. The Week article urges readers to "take 30 seconds to determine whether something is real before you blast it out to hundreds of people. We'll all have a better internet for it."