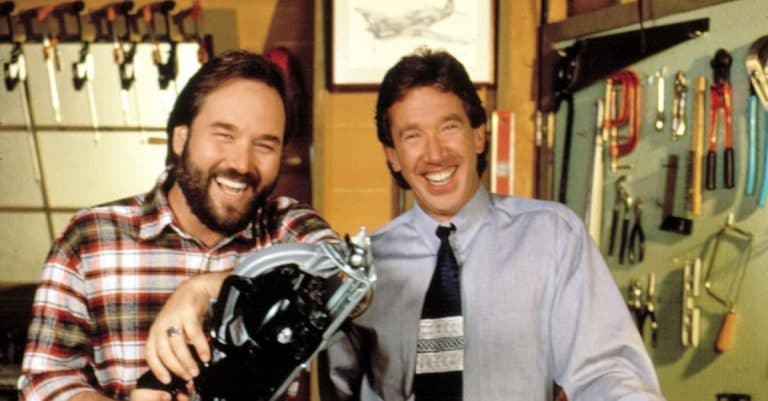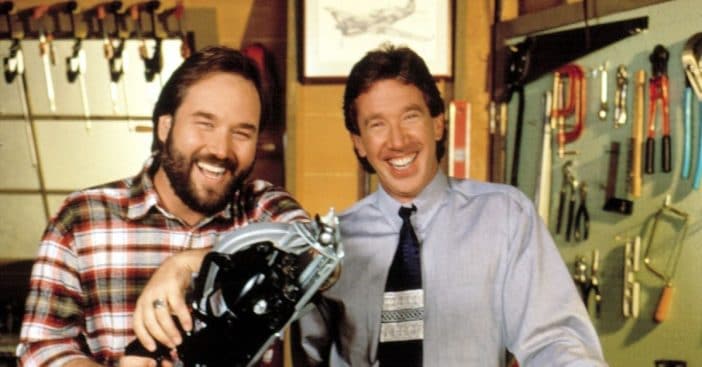 Tim Allen and Richard Karn are former co-stars and old friends. The actors are now reuniting to host a new show called Assembly Required. They previously starred together on the show Home Improvement. Tim and Richard played the hosts of a fictional show called Tool Time on Home Improvement so this new gig should be a breeze!
They talked about reuniting for the new show. Even though Home Improvement has been off the air for over twenty years, the two remained close friends. Tim said, "All of us are real close. I still see Richard way too much, boy, way too much." Richard added, "It just doesn't feel like 30 years."
Tim Allen and Richard Karn talk about reuniting for a new show
When Tim was asked who should co-host alongside him for Assembly Required, he said there was no one else he would want to ask. He said, "I wanted to have Richard a part of this because it seemed like a reality extension of what 'Tool Time' really was, where I add more power to it, I break something, he'd be the reality side of it, and it was a good fit."
RELATED: WATCH: Tim Allen And Richard Karn's New Show 'Assembly Required' Official Promo Video
If you loved them on Home Improvement, you'll be pleased! Tim added that they act just like their characters from the '90s sitcom. Since they are now hosting a reality show competition, Tim said they do a lot of improv! Richard joked, "Well, it's improv with editing. Because more than half of the stuff we can't even use. I don't think America is ready for that."
Assembly Required premieres tonight, Feb. 23 at 10 p.m. ET on History. Will you be watching? In conclusion, watch the official trailer below. It really brings back a lot of Home Improvement nostalgia!