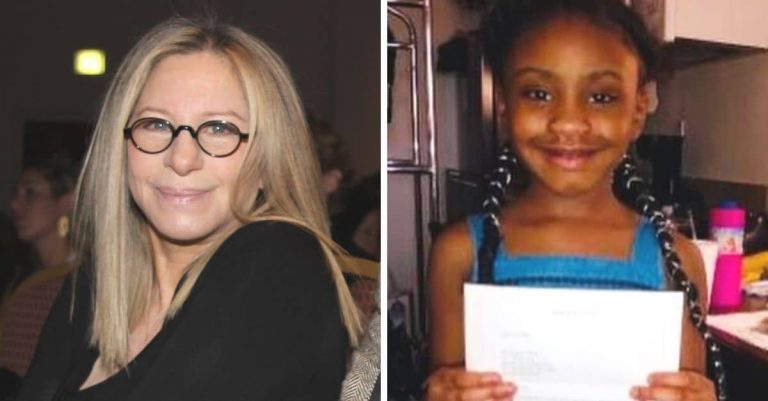 Singer and actress Barbra Streisand helped 6-year-old Gianna Floyd become a Disney shareholder. Many Disney shareholders have made a good amount of money by investing in the company. In addition, Barbra sent Gianna two of her studio albums. Gianna thanked Barbra in a sweet Instagram post.
In the photos, Gianna is holding the letter and certificate. She also shows the albums. She wrote, "Thank You @barbrastreisand for my package, I am now a Disney Stockholder thanks to you 🥰🥰🥰" According to a recent CNBC report, "they calculated that an investment of $1,000 in Disney 10 years ago would be worth more than $4,600 as of February 2020 for a total return of around 370 percent."
Barbra Streisand and others are helping George Floyd's daughter Gianna have a bright future
https://www.instagram.com/p/CBYSZ4pnqeP/?utm_source=ig_embed
Others are helping to make sure young Gianna is taken care of. This is after her father George Floyd died and sparked worldwide protests. She has a full-ride scholarship to Texas Southern University in Houston. The University said they have "approved a fund to provide a full scholarship … if she wishes to attend the University."
RELATED: Dolly Parton Sings "Try" During Virtual Benefit For Homeless Children
https://www.instagram.com/p/CBVsXgbHS90/
Albert H. Myres, chair of the Board of Regents said, "This Board is committed to education and understands that a college degree is one of many powerful steps toward a productive and successful life. We know that this gesture cannot take the place of her dad's loving presence, but we hope that it will contribute to easing her journey through life."
https://www.instagram.com/p/CBdb2-IHLIm/
In addition, rapper Kanye West has created a 529 college savings plan to fully cover tuition for Gianna. This can help if she wishes to attend another university. He also donated $2 million in total to support the families and legal defenses of Ahmaud Arbery and Breonna Taylor.