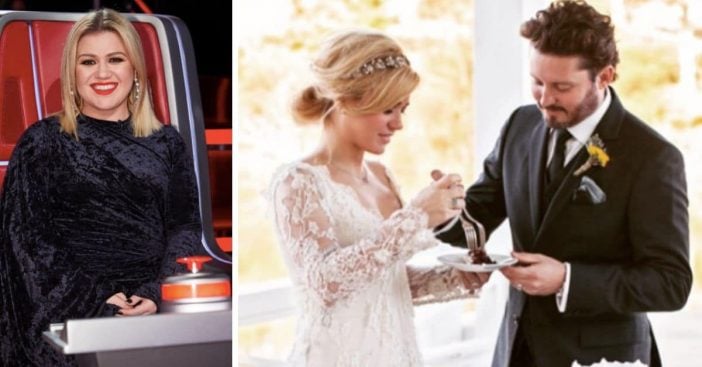 Last week, the world learned that Kelly Clarkson and her husband, Brandon Blackstock, would be divorcing after seven years of marriage. Their split came as a shock to fans as no one was expecting it. Things get complicated for the two in that they have very close connections to mutual friends and colleagues in the music industry. Fans are speculating this could affect Clarkson's place on TV show The Voice as a judge.
Additionally, fans believe this could affect her relationship with Blake Shelton, another judge on The Voice. Clarkson's now-ex-husband is the son of Kelly's former manager Narvel Blackstock. Blackstock had since become Clarkson's manager and is also the manager of Shelton. It's not clear if Clarkson and Blackstock will be cutting ties professionally.
How the divorce between Kelly Clarkson and Brandon Blackstock may affect their professional lives
https://www.instagram.com/p/zF7bMJlVxX/?utm_source=ig_embed
Back in 2018, Clarkson told Marie Claire that working with her then-husband is about "respect." She also said that she would've hired Blackstock whether or not they were a couple. This is because she has witnessed how he has managed Shelton's career and admires the work he does.
RELATED: Kelly Clarkson And Brandon Blackstock Are Getting Divorced
"He's really talented at what he does and his mind really does work in a completely different way," Clarkson said at the time. However, regardless of how she felt at that time, working professionally with your now-ex-husband could get pretty awkward. Only time will tell on that one.
Other relationships affected
https://www.instagram.com/p/B-qKPqxgvfX/?utm_source=ig_embed
Aside from Blackstock managing Shelton, there's also Brynn Cartelli. She won Season 14 of The Voice on Team Kelly and signed a management deal with Blackstock. Cartelli has also appeared on Clarkson's tour and her talk show as well.
Additionally, Blackstock's former stepmother is Reba McEntire, whom Clarkson shares a deep bond and relationship with. Clarkson has since come out and said that she will remain close with McEntire despite the divorce. It's unclear how the rest of Clarkson and Blackstock's professional careers will play out, but we hope for the best for both of them!