UPDATED 8/27/2020
Jerry Mathers is best known for his role as Theodore "Beaver" Cleaver in the hit sitcom Leave It to Beaver. The show spanned from 1957 to 1963 and is still a well-known sitcom even today. Mathers first began his career at the age of 2, appearing as a child model for a department store ad. He would soon begin taking on roles in commercials such as PET Milk.
Mathers would also begin starring in movies. These include This is My Love (1954), Men of the Fighting Lady (1954), The Seven Little Foys (1955), and Alfred Hitchcock's The Trouble with Harry (1955).
Jerry Mathers and his beginnings
According to Wikipedia, Mathers has stated previously that he got the role of Beaver Cleaver after telling the show's producers that he would rather be at his Cub Scout's meeting than auditioning for the role. The producers found his candidness rather appealing and thought he would perfect for the role! He would go on to play the role for six years in all 234 episodes.
RELATED: Ken Osmond, From Child Actor Eddie Haskell To Shootouts As A Los Angeles Police Officer
Back in 2014, Mathers was asked if he had known at the time of the filming of the Leave it to Beaver series that the show was special. He responded: "No, not at all. I had worked since I was two years old…  I didn't do any other series, but I had done a lot of movies and things like that so, in fact, every year it was a question whether we would come back for the next year 'cause you had to be picked up. So you would do 39 shows and then we would go to New York and meet all the press, and then we'd go to Chicago to meet the ad people, then we'd come back and take about five to six weeks off, and if we got picked up, then we'd start again. …We did that for six years because that was the length of the contracts at those times. So that's why there are 39 [episodes] for six years, and then it was off the air. Not off the air, but we didn't film any new ones [after that.]"
Retirement and focus on school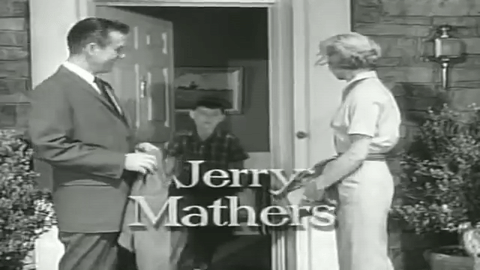 Near the end of Leave It to Beaver, Mathers began embarking on a music career as well. In the '60s, he recorded two songs: "Don't 'Cha Cry" and "Wind-Up Toy." As Mathers grew up and ventured on into high school, he retired from acting to focus on his schooling. He also had a band called Beaver and The Trappers. While still in high school, Mathers went on to enlist in the United States Air Force Reserve. Following his graduation from high school, he continued to serve although he never saw action outside of the U.S.
In 1973, Mathers would graduate from the University of California, Berkeley with a Bachelor of Arts degree in philosophy. He would go on to work as a commercial loan officer at a bank. He would go on to use his savings from his acting career to start a career in real estate development. By 1978, he would return to the entertainment business where he and former co-star Tony Dow would appear in the comedy play Boeing, Boeing. Mathers and Dow then began touring the dinner theater circuit in a production of So Long, Stanley.
What does Jerry Mathers do for a living?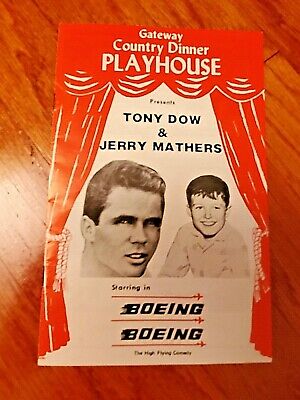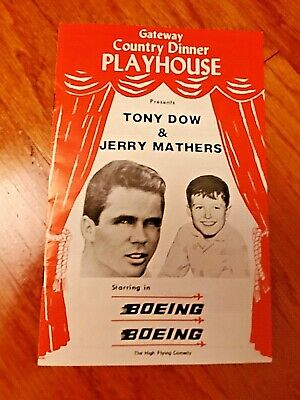 Mathers would go on to reprise his role as 'The Beaver' in a 1983 reunion film called Still the Beaver. Since the '80s, Mathers would continue to appear in films and TV roles, finding himself on series like Parker Lewis Can't Lose, Vengeance Unlimited, Diagnosis Murder, and Married… with Children. In the late '90s, he released his memoir And Jerry Mathers as The Beaver. Mathers would encounter a health crisis in the '90s, as he was diagnosed with type 2 diabetes in 1996. His doctor advised him to enroll in the weight loss program Jenny Craig and lost 40 lbs. He soon became the first male spokesperson for the weight loss program and has also represented a Type 2 diabetes reversal program's publications in a television ad.
Throughout the 2000s he would appear in various TV series with smaller roles. His most recent appearance was in 2015 in the short called Lucky Day. At 72 years old, he's laying low now, but we'll always remember him as 'The Beaver'!