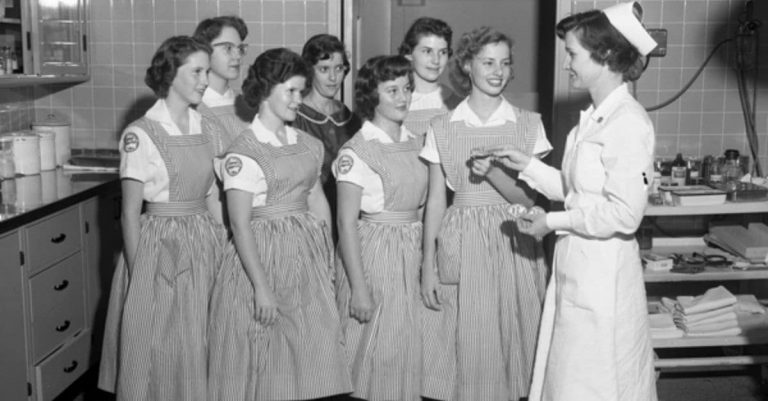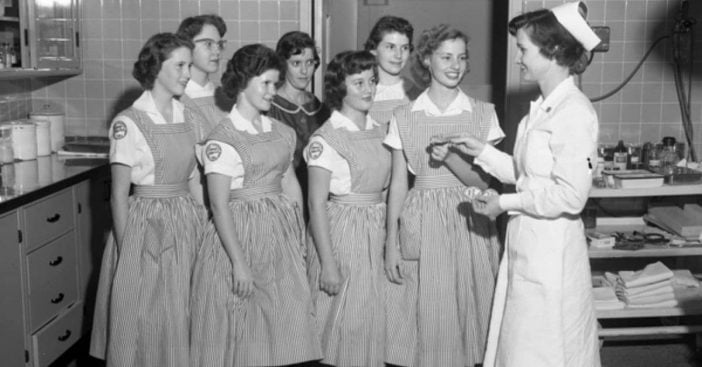 Jessica McCausland is a candy striper who, despite no longer wearing the recognizable uniform, still volunteers her time to others at Charlton Memorial Hospital. "We had to wear stockings," McCausland recalls from the past uniforms. "That was in the 90s." McCausland and her daughter, Jerrica (17), both volunteer together at the hospital.
The uniforms have since changed and show up at the hospital in teal smocks worn over their own clothing. Jerrica is going into nursing when she's older and offered to volunteer her time with her mom. "I wanted to get some experience," she says.
Do you remember candy stripers?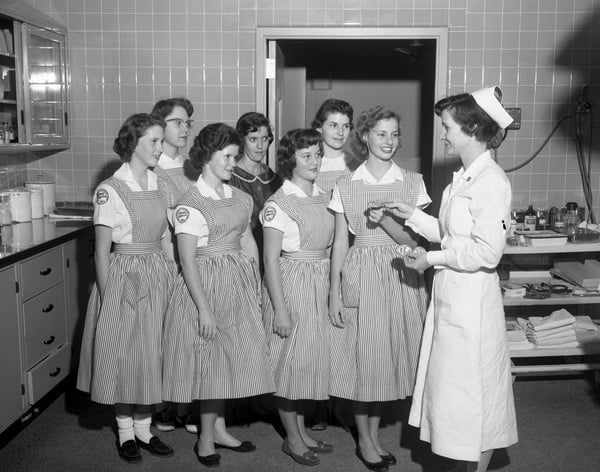 Delaney Abatecola, 15, also has the same goal. She plans to study medicine and possibly genetics when she's older. For now, these future medical professionals have a lot of studying and work to do! The duties of a candy striper often help those future medical staff to break them into the medical field to a certain extent. Candy stripers often work on patient floors, in the gift shop, at the front desk and in other areas of the hospital.
RELATED: Wistful Facebook Comment Sends Volunteers Flocking To Help MS Patient Fulfill Her Dreams
Candy stripers first became a popular program back in the 1940s. The program was started in Vernon L. Davey Junior High School in New Jersey in 1944. The uniforms worn by the female students were red and white, or candy stripes, hence the official name of the program. Soon, the program was absorbed by other schools to help out with the workload at hospitals.
Giving young people real-world experience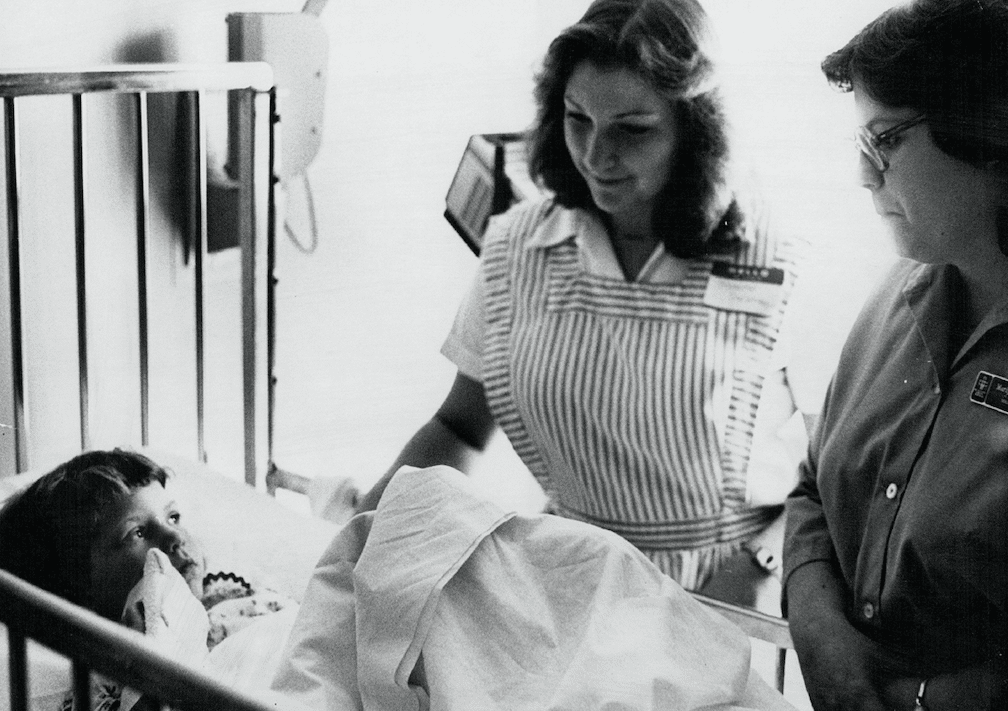 While the term 'candy stripers' has since gone out of style, volunteerism has not. If anything, volunteerism has become more popular in recent years. "It's more open and accessible," says hospital volunteer manager Cynthia Turgeon. McCausland says she's happy that her daughter is getting this real-life experience in via volunteer work. It will as further help her daughter prep for her future career. "It just gives them that sense of responsibility," she says.
Do you remember candy stripers?