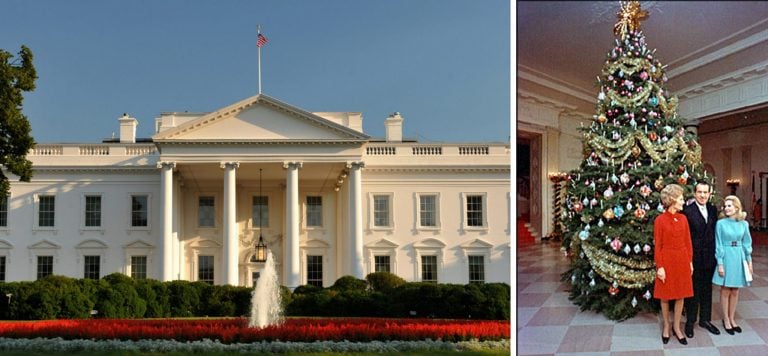 The White House is looking for volunteers to help them decorate for Christmas. Even though Christmas is months away, they need to start finding volunteers right away. The White House is also looking for musicians to perform during the holiday season.
According to a statement from the White House, they are looking for regional musicians such as high school bands, choirs and holiday entertainment to perform during the month of December. The deadline to apply is September 17, 2018. The musicians who are chosen will be assigned a date and time to perform.
If you are more interested in decorating, they are also looking for volunteers to help decorate the White House with all of those amazing Christmas decorations. If you are interested, you should apply by September 3, 2018. If you have previous experience with decorating, be sure to note that on your application.
This isn't the first time volunteers helped decorate the White House. It was previously reported that over 150 volunteers from 29 states spent about 1,600 hours helping decorate the White House in 2017.
There has been no word yet on the theme of the decorations this year. Last year's theme was "Time-Honored Traditions". A very small number of volunteers will be chosen, so apply early and make sure your application stands out if you want to help at the White House.
If you are interested in volunteering at the White House, click here to go to the website and to apply. You can also apply to be a greeter at the White House and greet visitors while they tour the gorgeous decorations at the White House.
The application states: "All volunteers for Christmas at the White House 2018 will be required to be in Washington, DC just before or after Thanksgiving. Volunteers may be selected to work full-time Monday, November 19, 2018, through Wednesday, November 21, 2018, or volunteers may be selected to work full-time Friday, November 23, 2018, through Monday, November 26, 2018. Please note: Volunteers must be available all day on the dates selected. No exceptions will be made. Please indicate below if either time frameworks for your schedule."
If you are interested in decorating at the White House or performing there, please SHARE with someone else who might be interested as well!