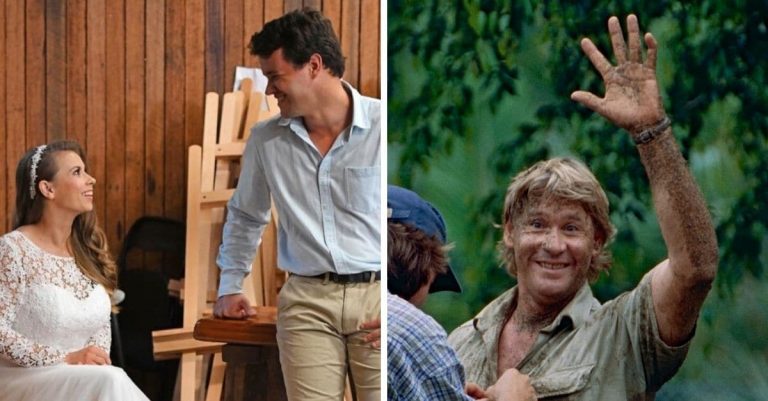 Bindi Irwin got married in March to Chandler Powell. She recently revealed that she will not take Chandler's last name, but joked that he may take hers! She explained why she wanted to keep the name Bindi Irwin, and naturally, it has to do with her late father Steve Irwin.
Bindi said, "I've kept Bindi Irwin. I think that for me personally, after dad passed away, it was really important for me to feel close to him, and having his last name means so much to me. Chandler has become an Irwin now. It has become a part of me. Everyone has their own ideas, but the nice thing is that it's 2020 now. Anything works!"
Bindi will always remain an Irwin
View this post on Instagram
Bindi also talked about her wedding and deciding to keep the date despite the coronavirus pandemic. They got married at the Australia Zoo gardens, and of course, had to keep the guest list very small due to the pandemic.
RELATED: Bindi Irwin Shares Never-Before-Seen Photos From Her Wedding Day
View this post on Instagram
Bindi shared, "This isn't the fairytale image capturing the 'perfect' wedding day feeling. In fact, it's quite the opposite. We changed our wedding date the night before we got married but we were determined to let love win … On our wedding day, we were finally about to get married, and the paparazzi flew over us in a helicopter scaring our wildlife. We had to leave our stunning wedding venue on the African Savannah for their safety. I said goodbye to the place I had dreamed of getting married for so many years."
View this post on Instagram
She continued, "I was there in my wedding dress, husband-to-be by my side, moving tables and flowers and trying to make our day finally become a reality … I missed the people who couldn't be there, my dad, Chandler's family, our dear friends, my family. Chandler stopped what he was doing and sat next to me. I asked him to list me happy things. He proceeded to remind me that love ALWAYS wins. That's when this picture was taken."