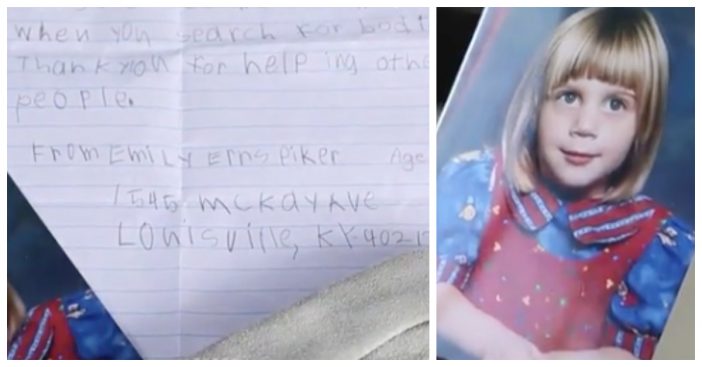 With the 17th anniversary of September 11th coming up, many news and media networks are reflecting on that fateful day with sadness. However, there is also some silver lining when it comes to this nightmare that happened 17 years ago.
Dave Triola was a witness to the 9/11 terror attacks. He was a volunteer who helped clear ground zero during the aftermath of the attack and was completely shaken up by the ordeal. "It was very hard to get my head around how people could do this to each other. The destruction, the sadness of it," he told USA Today. However, what Triola found in the wreckage was life-changing.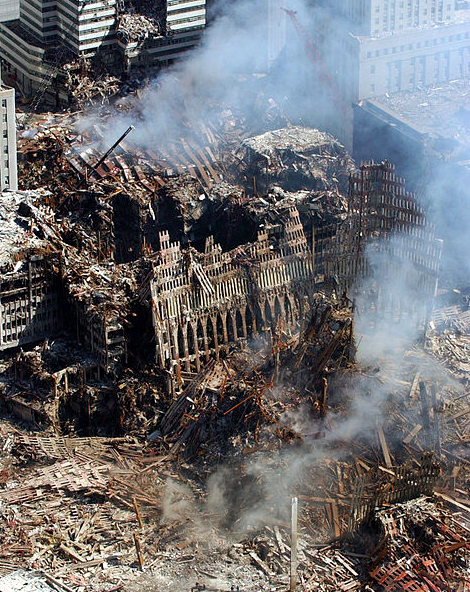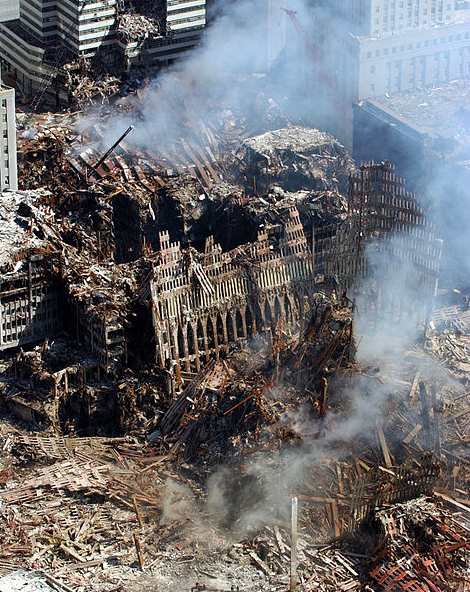 A few weeks into the volunteering service, Triola ruined his gloves digging around in the wreckage and grabbed a newly donated pair to use. When he put a glove on, he felt something inside. Upon taking it out he noticed that it was a note. The note said:
"Dear Fireman,
These gloves are to help you when you search for bodies. Thank you for helping other people.
From Emily Ernspiker, Age 7."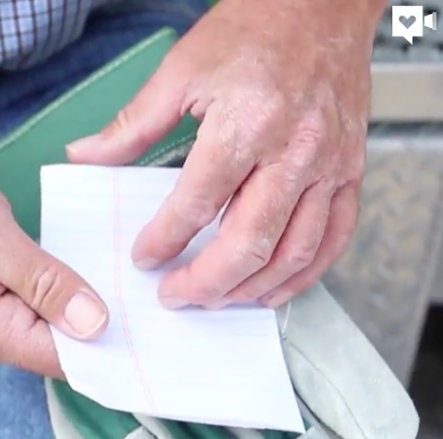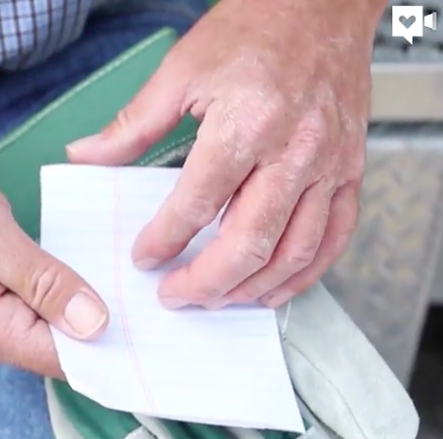 Triola had saved this letter for 16 years because he was so moved by the little girl's lovely donation back in 2001. He even made copies of the note for his firefighter friends in the community for them to hang it in their rooms.
Triola was inspired to try and find little Emily and reached out to the curator of the 9/11 Memorial to see if they might want to have this letter as a memento of history. After the note had been publicized, and a couple of news reporters later, Emily was tracked down and found. The two shared an emotional greeting.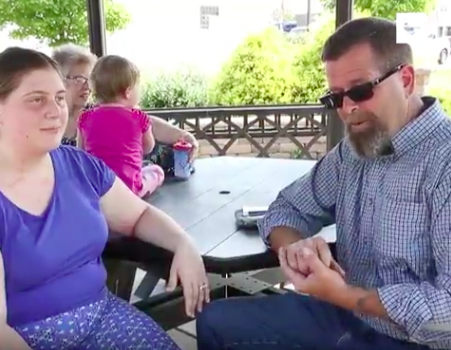 Triola was choked up as he embraced Emily in a hug, to which she replied, "No, you're fine!"
Emily originally wrote that note due to Krispy Kreme's offering at the time, which was donate gloves, get a free doughnut. The note was all her idea. There have been many related stories of 'notes' coming out of the 9/11 rubble, whether they be from donations like Emily's, or from the victims themselves on that day.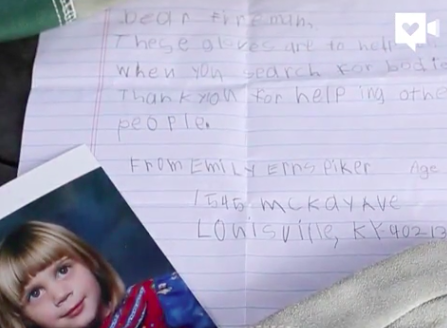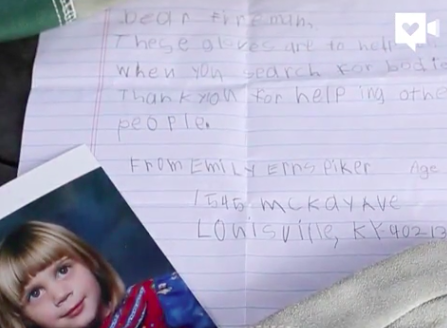 There are new facts and news coming out about September 11th, 2001 nearly every single day. From conspiracy theories to last phone calls, to haunting notes being left behind, there's so much that the public is still just discovering to this day.
There have been a number of documentaries produced that unveil the history that is 9/11, along with a uniquely performed dramatization of that day and the victims that sadly became a part of it.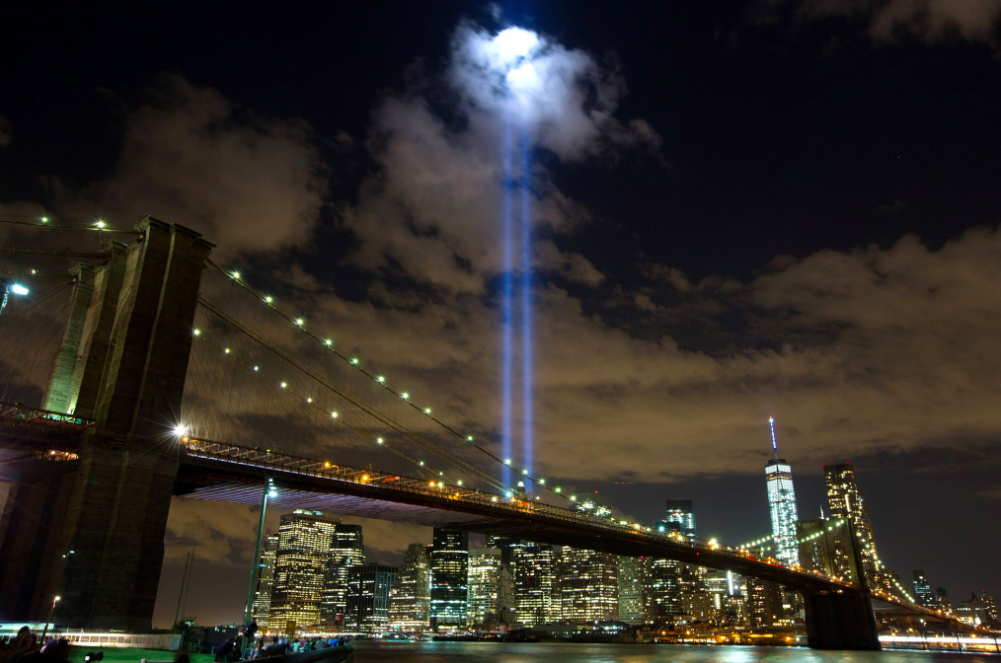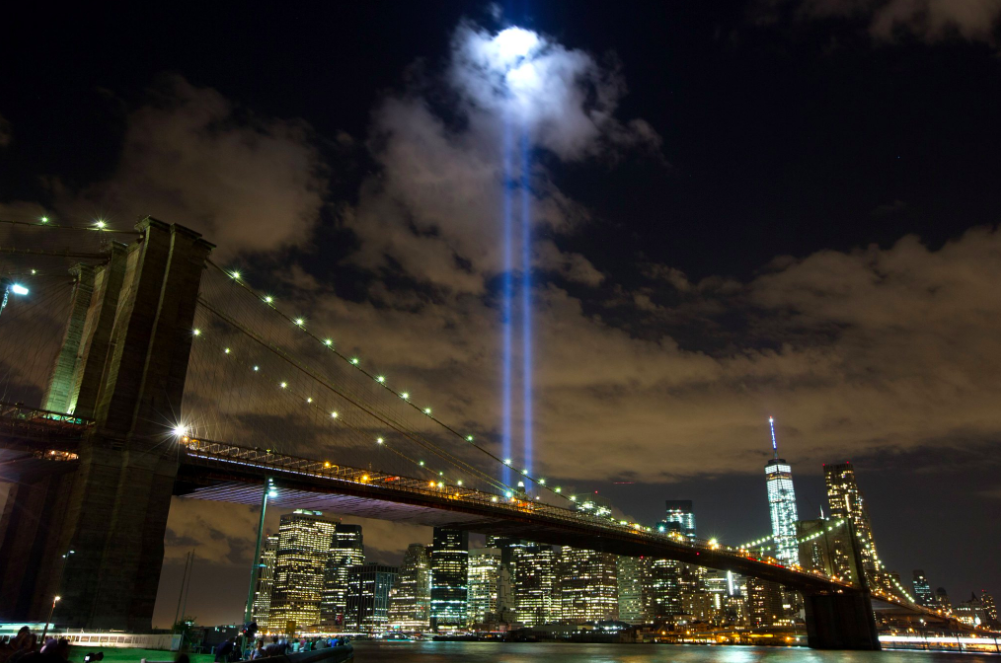 Please SHARE this article in remembrance of the 9/11 terror attacks and to honor those who have fallen.