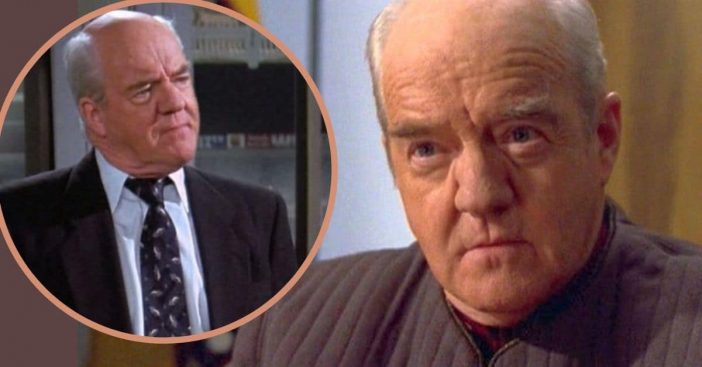 Richard Herd dies at 87 following a battle with cancer.

We remember him best on shows like 'Seinfeld.'

He also appeared throughout the 'Star Trek' franchise.
It has been reported that actor Richard Herd, who was seen in both Seinfeld and Star Trek, has died at the age of 87. He had been battling cancer. This sad news comes shortly after another Seinfeld actor, Jerry Stiller, passed away, who played a beloved character on the show as well. Herd played the role of Mr. Wilhelm.
Herd first got his start in acting in New York when he began seeking work there. He made his debut in film in the '70s with Hercules in New York and soon enough, replacing Richard Long in All the President's Men where he played James McCord.
Remembering Richard Herd and his legacy
After starting his on-screen debut, Herd made his way onto bigger projects, working on Seinfeld and Star Trek. He played the role of Klingon L'Kor in Star Trek: The Next Generation and would return to the franchise as Admiral Owen Paris in Star Trek: Voyagers and Star Trek: Renegades.
RELATED: A Look Back On The Late Jerry Stiller's Incredible Life And Career
In regards to Seinfeld, his character, Mr. Wilhelm was a recurring role throughout the series, but actually only showed up 11 times. His character was an executive overseeing the New York Yankees. Wilhelm would train George after he landed a job with the team as an assistant.
Richard Herd is survived by his wife of 40 years, Patricia Crowder Herd, his daughter Erica, son Rick, and stepdaughter Alicia. May he rest in peace. Check out the video below for some interview outtakes from 2010 with Richard Herd, talking about his time on Seinfeld and having some good laughs! We will miss him terribly.