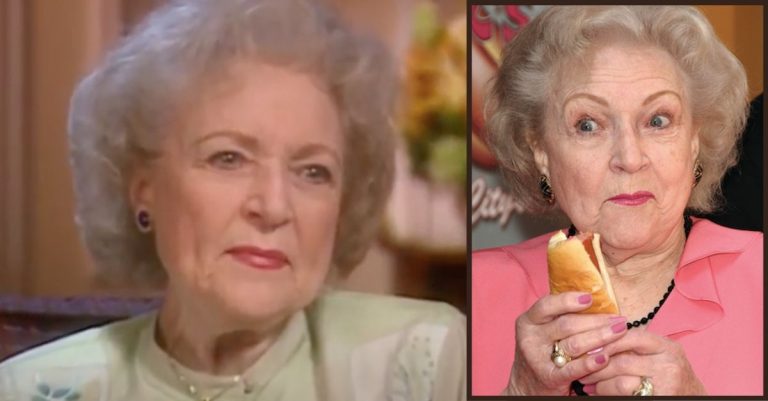 We've often heard that our "Golden Girl," Betty White, loves hotdogs and vodka to keep her young and feeling her best. A close friend of hers tells Closer Weekly that even in quarantine, she still likes to indulge in her hotdogs and vodka martinis every now and then.
"Betty loves to joke that vodka keeps her young. She loves the image of her sitting at home in a rocking chair, drinking a martini and watching game shows, but she's not really a big drinker. That's not her. She'll only take a few sips of a cocktail if the occasion calls for it," the close source says.
Betty White still enjoys occasional vodka martinis in lockdown
White actually recently told the magazine herself, "I'm blessed with incredibly good health. That's something you appreciate a lot." A representative for the actress recently said that she's doing very well at her home in California. The rep says she "has helpers who are great" and has "wild animals visiting" her backyard. Additionally, she only allows people inside who must come in for special reasons and often has phone calls with her publicist for updates.
RELATED: Betty White At 97, Reveals Her Hilarious Secret To A Long Life
"Two ducks always come by to say hello. They waddle up to her glass door and look in," the rep explains. Sounds like an adorable sight to see!
When the coronavirus first began affecting celebrities, White actually started trending online. People were concerned for her safety as the virus often negatively affects those who are high-risk or elderly. Thankfully, White is doing just fine and is still self-isolating at home. The virus isn't going to get near her anytime soon!