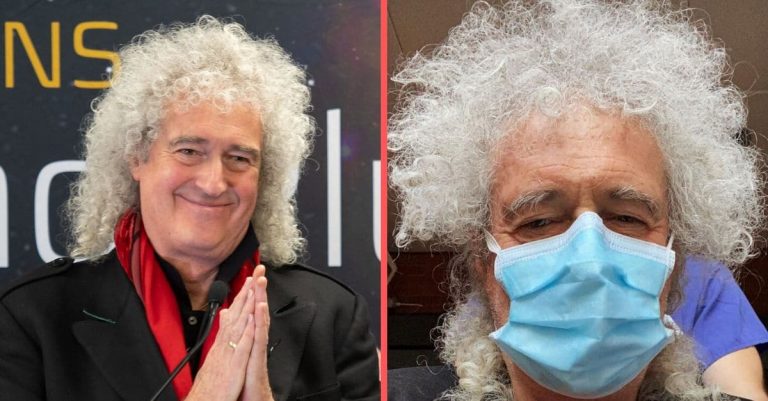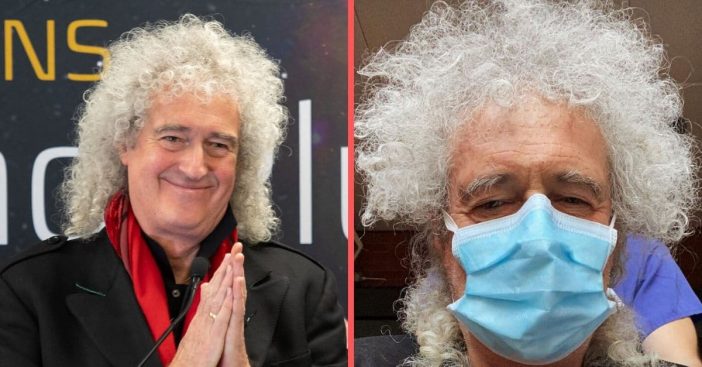 Brian May is the longtime guitarist in the band Queen. 

The 72-year-old recently shared an Instagram video where he revealed recent health issues. 

He had a heart attack this month that he believed he could have died from.
72-year-old Queen guitarist Brian May said that he could have died from his recent heart attack. Brian shared his story with fans on Instagram, saying that he had a series of injuries and a heart attack recently. Earlier this month, Brian says he had a garden incident and injuries his buttocks.
He said, "I had an MRI and yes I did have a rip in my…my gluteus Maximus." He said he had an MRI and his nerves were "quite severely compressed and that's why I had this feeling that someone was putting a screwdriver in my back." While dealing with this pain, he had a heart attack and found out he had three blocked arteries.
Brian May recently had three stents put in
https://www.instagram.com/p/B_3mBS7FJeV/
Brian continued, "I actually turned out to have three arteries which were congested and in danger of blocking the supply of blood to my heart." Brian opted to have three stents put in instead of having a triple heart bypass. He says now, out of the hospital, he is feeling well. This surely puts fans at ease!
RELATED: Queen's Longtime Guitarist Brian May Helps Save Hedgehogs In His Free Time
https://www.instagram.com/p/CAg0d8bBXHv/
Brian said he has been pretty healthy later in life. He revealed, "I had no idea, I had great electrocardiograms and whatever, you know. Nothing could tell me that I was about to be in real, real trouble, because I could have died from that, from the blockages that were there. When I came around, it was as if nothing happened — I couldn't feel that they've been in here, I couldn't feel anything."
We are glad that he is doing well and hope he continues to heal! Watch his entire video below: