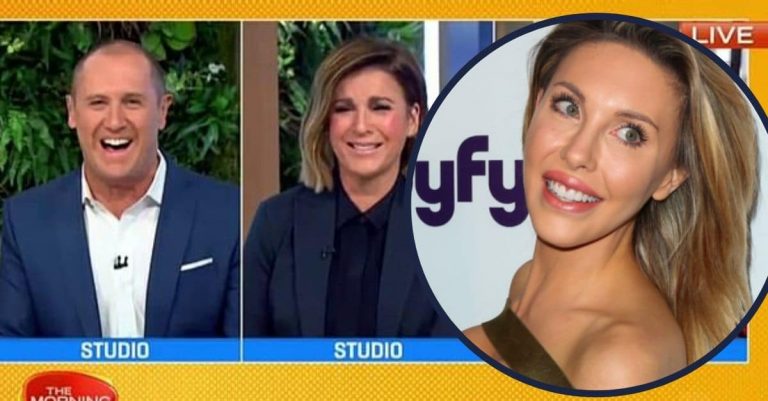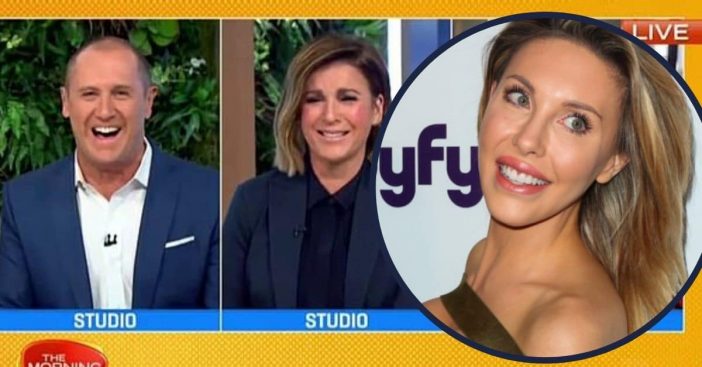 Olivia Newton-John's daughter, Chloe Lattanzi, recently left interview hosts scratching their heads. She did an interview on Zoom with The Morning Show and walked off camera for about 20 seconds, which left the hosts baffled. Lattanzi was speaking from her home in Oregon.
Lattanzi also made headlines for a funny interview moment back in 2017. She had hilarious mistaken a 'doodah' for a 'doobie' on The Morning Show, providing for quite the pattern with interviews on this specific show. However, it looks like Lattanzi had a good reason for walking out mid-interview as the clip in question starts with Lattanzi saying, "Should I grab it?" before she takes off.
Chloe Lattanzi walks out mid-interview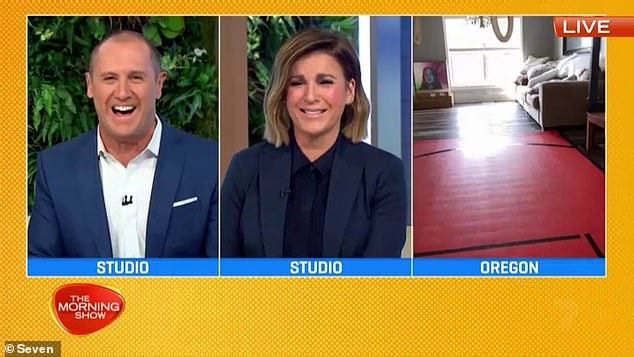 After Lattanzi gets up to grab whatever it is she needed to get, the show hosts are left to talk amongst themselves for a bit in an awkward manner. What Lattanzi ended up grabbing was actually a book that she had been reading and wanted to show hosts Kylie Gillies and Larry Emdur. At the time during the interview, she was talking about her love of reading.
RELATED: Olivia Newton-John And Daughter Chloe Lattanzi Sing 'Xanadu' Together In New Clip
Prior to the coronavirus quarantine, Lattanzi had been sharing tons of dance photos and videos to her social media. She had been dancing for Dancing with the Stars for quite some time and her famous mom was often there to support her during rehearsals as well.
https://www.instagram.com/p/CAHE81-A8iT/
Since doing the interview with The Morning Show, she has taken to social media to post a video talking about that moment when she walked off-camera. She admits that she gets really anxious before going live for any reason, including interviews. "I actually ran away and grabbed a book for some reason," she jokes in the video. "I always manage to do something really awkward on 'The Morning Show,'" she adds. "At least I keep it fresh."
https://www.instagram.com/p/CAoU6dxg9Gr/