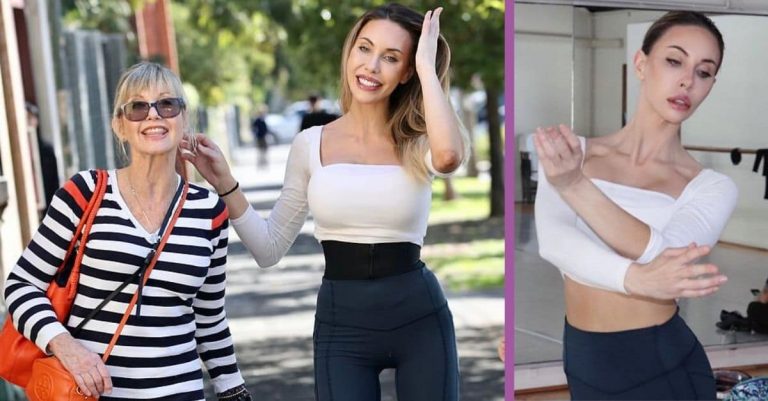 Olivia Newton-John's daughter, Chloe Lattanzi, is going to appear on Australia's Dancing with the Stars and the two are already prepping appropriately! Photos of Chloe show her upbeat and excited as she leaves her rehearsals with her Grease star mom by her side. Walking with her was also dance partner Gustavo Viglio.
They were all in great spirits, smiling and laughing together. Chloe and her mom held hands most of the way, showing their strong relationship with each other. At certain times, they would stop to embrace each other. How sweet!
Olivia Newton-John is a supportive mom as she supports her daughter Chloe on rehearsing for 'Dancing with the Stars'
Chloe was rocking a pair of three-quarter length tights and a long-sleeved cream-colored top. To complete her outfit, she had on none other than dance shoes!
RELATED: The Truth About Olivia Newton-John's Mysterious Daughter, Chloe Lattanzi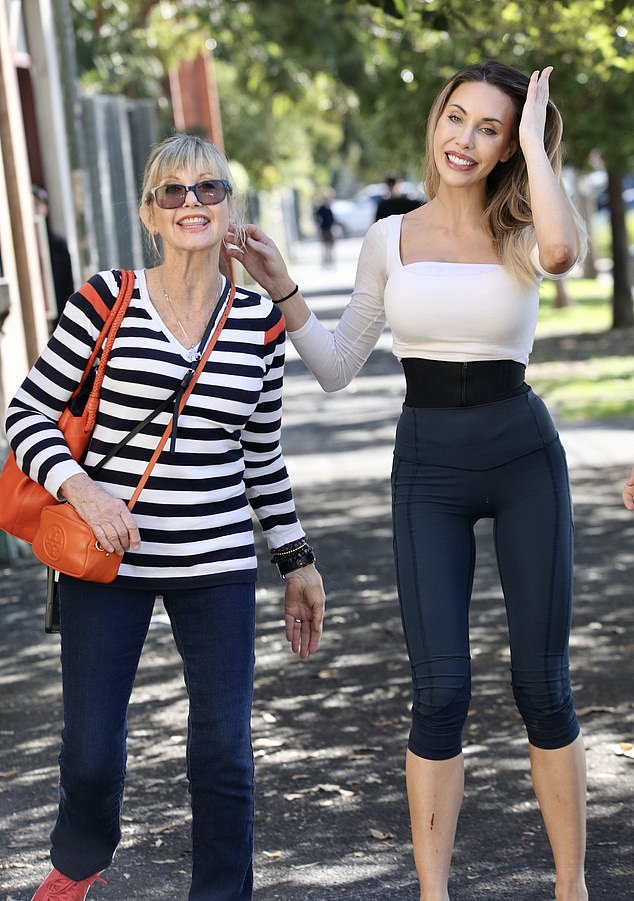 Newton-John sports a striped blue-and-white jumper, along with blue pants and pink Nike shoes. She also had a small Tory Burch bag across her body and also carried a larger tote bag in the other arm.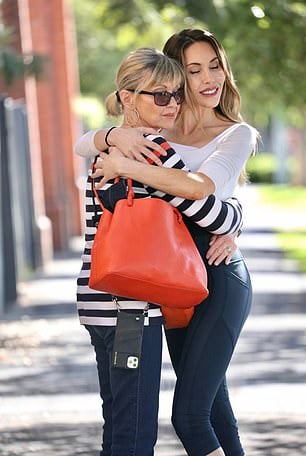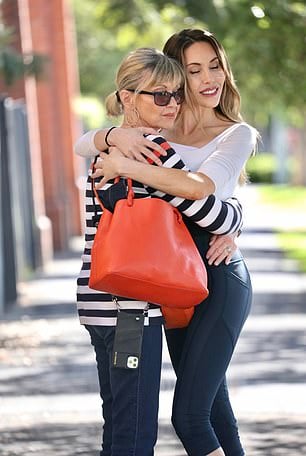 Chloe is already killing it on Dancing with the Stars, already known as their breakout star. She also has many years of dancing training, so it's no wonder why she would be perfect for this show.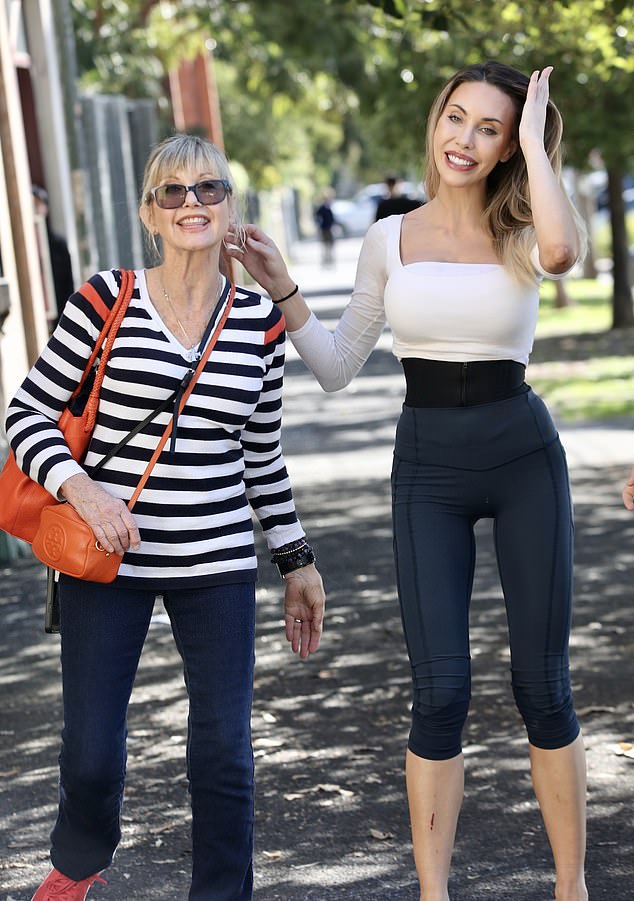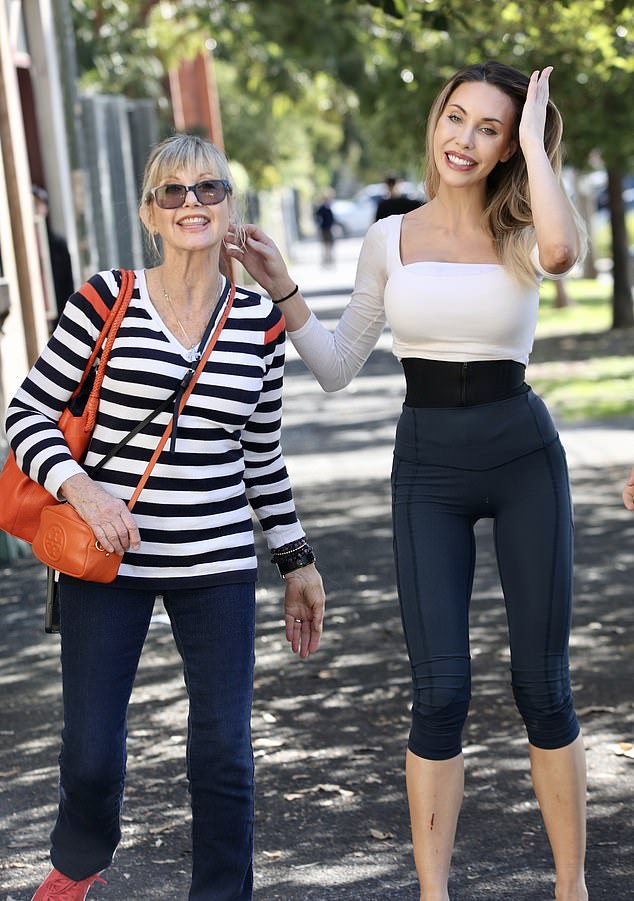 Chloe actually spoke to Stellar Magazine recently about her struggles with mental health. She says, "People forget that I'm a legitimate singer and musician because my depression and anxiety have overshadowed that part of me." She continues, "I want people to see me for who I am, not an illness I overcame."
Chloe is overcoming a lot of past troubles, as is her mother. Together, they are dominating their own lives!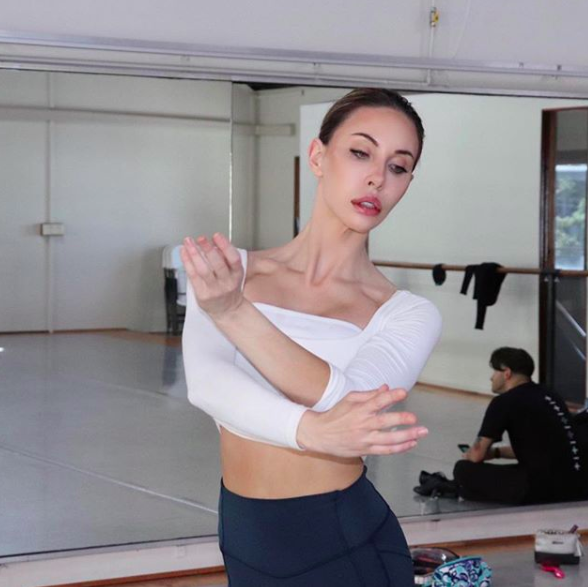 Chloe struggled with depression for 15 years on top of having issues with anorexia, drug addiction, and more. Despite everything, Chloe is back in action and looks like she's enjoying life and everything that comes with it!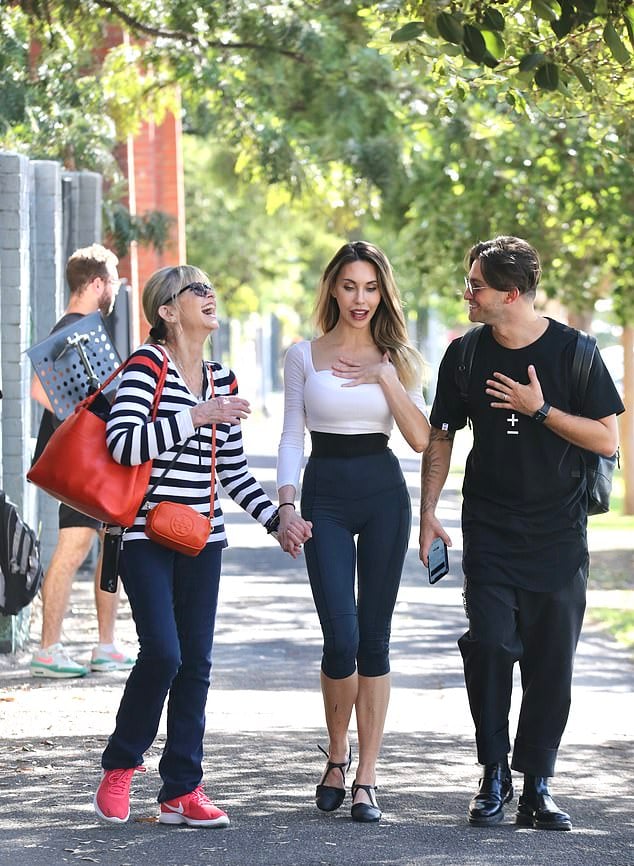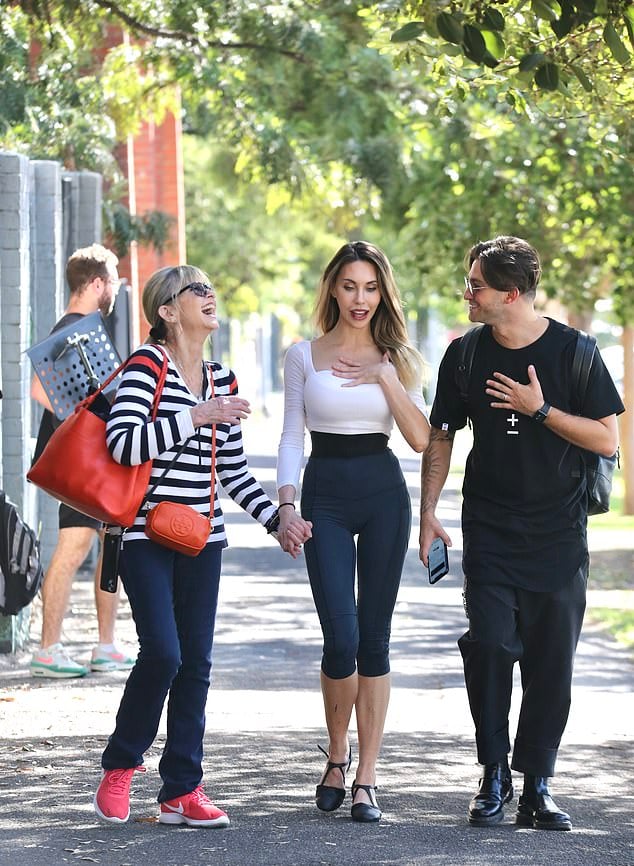 Mom Newton-John is also doing well in her cancer battle! After utilizing medical cannabis to help, she can confirm that her tumors are shrinking and she feels great. "'My tumours are receding or they're going away or they're staying the same, on a Stage 4 metastatic breast cancer — that's pretty amazing."